Top 8 Dark Academia Bullet Journal Spreads
Top 8 Dark Academia Bullet Journal Spreads


---
As we get deeper into the year and into the colder, darker seasons I've been feeling a little bit more moody - but in the best way 🤎 This month, I've been really enjoying getting inspo from the Dark Academia aesthetic. If you need some bullet journal inspo and want to give Dark Academia a go, I've got you covered!! Here are my top 8 Dark Academia inspired bullet journal spreads…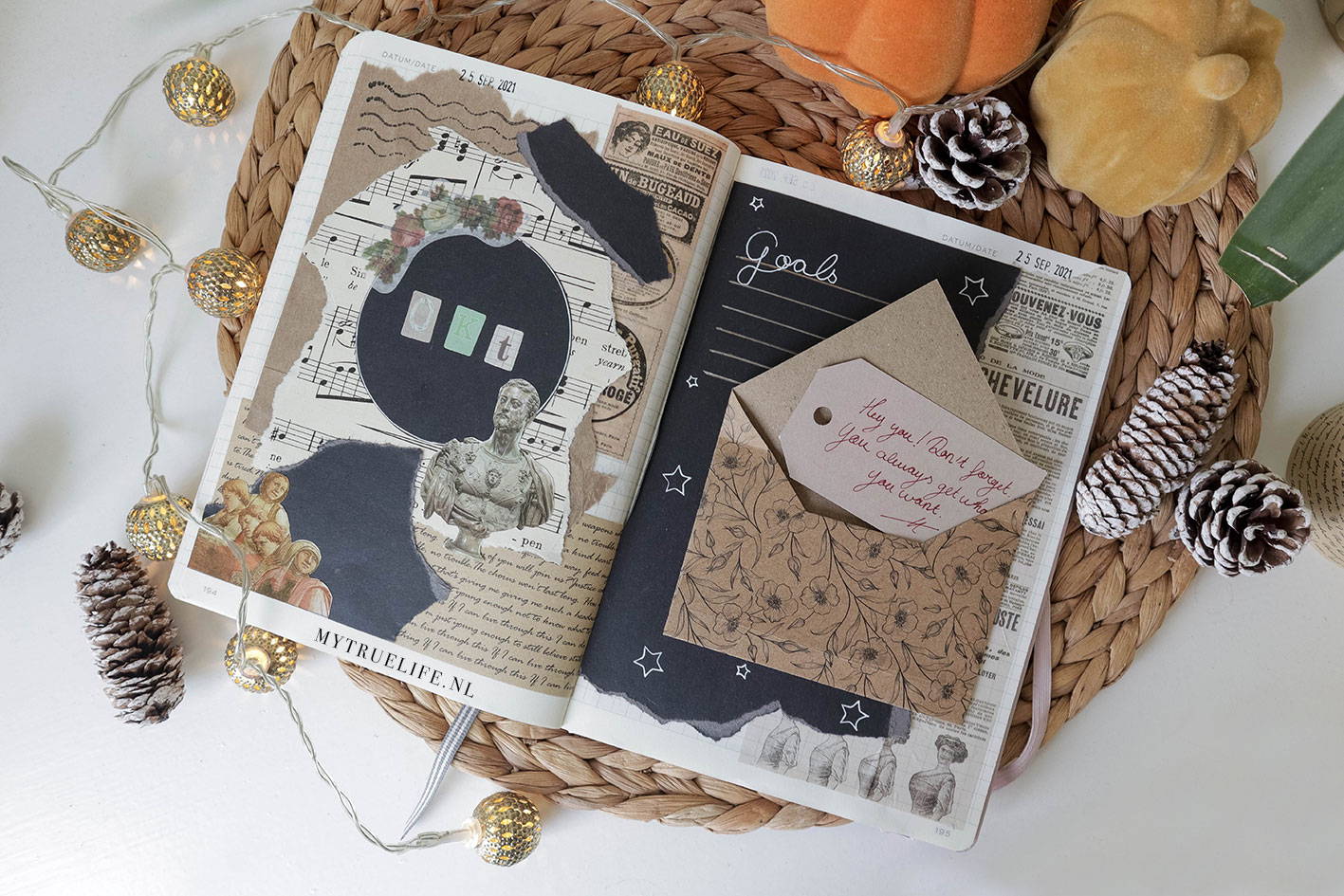 First is this spread by mytruelife,nl! I love the use of colour and the black paper gives it a darker, moodier tone. The use of music sheets, paper with vintage text and drawings really elevate the spread. I definitely recommend taking a more vintage scrapbook approach with dark academia spreads - it fits the theme so well!
---
I love this wordy spread by @welkynar! The use of pictures of a beautiful building, some art and a Greek head statue gives a very classic Dark Academia vibe! The handwriting also matches the aesthetic so well!
---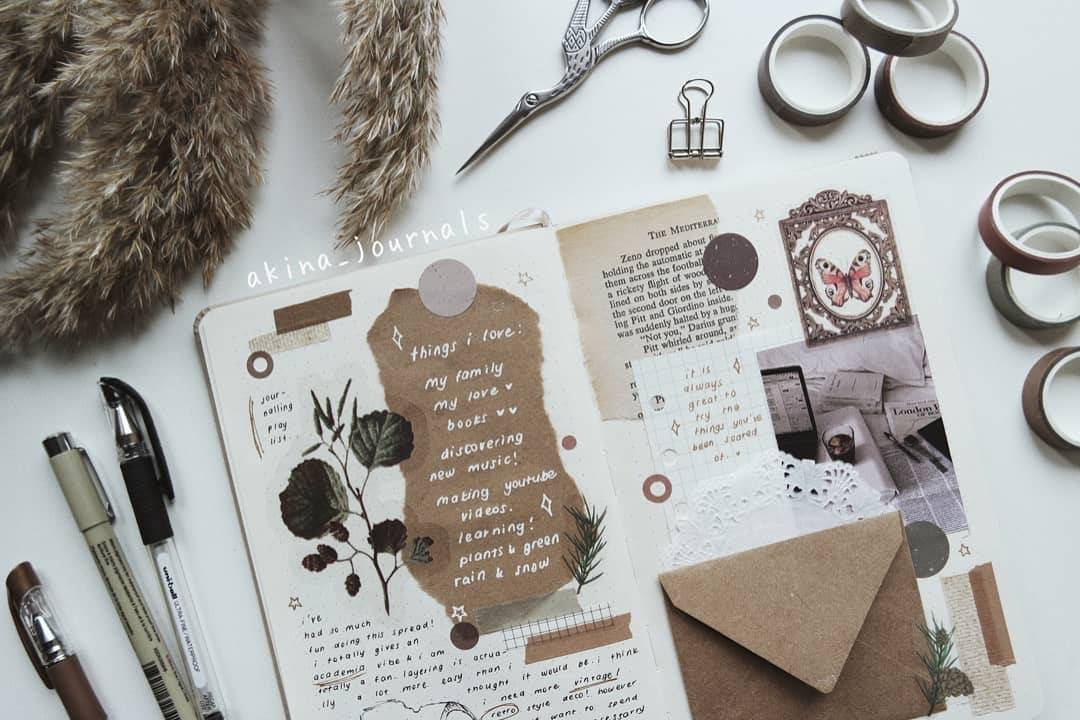 This journal spread givesa really subtle Dark Academia vibe with the vintage frame and the use of kraft paper and book pages. The darker plants also gives off a really moody herbology feel to the pages which I really love!
---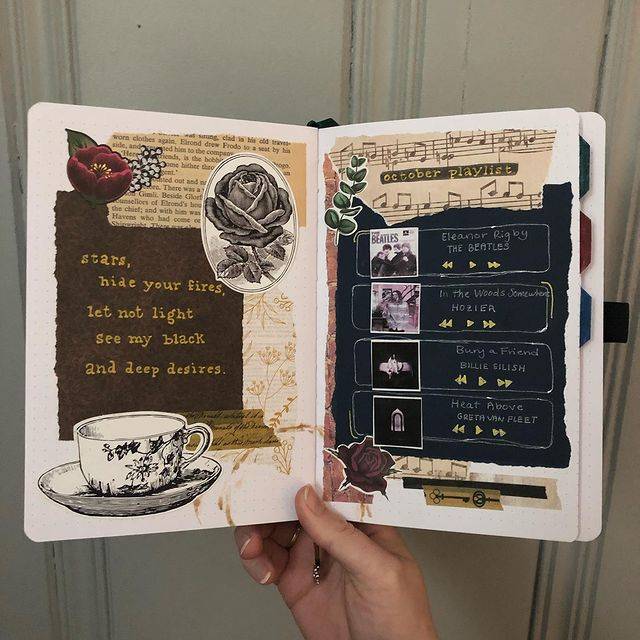 (Credit: @sarahsmilebujo)
The sketchy style of the drawings on this spread gives the pages a vintage vibe which I really like. I also love the idea of adding your favourite quote. Bonus points if they're classic authors, poets or quotes from classic artists loved by the Dark Academia community. The use of the music sheet for the monthly playlist is also genius and something I'll definitely try for my own spread!!
---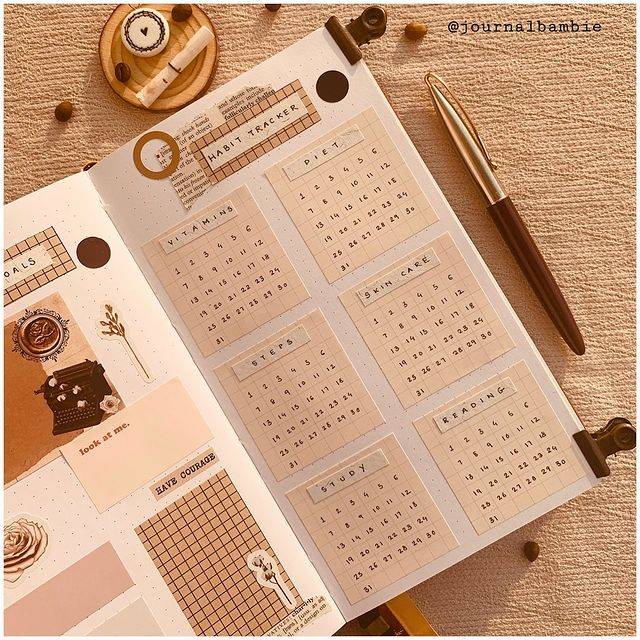 This spread can work for either Light Academia or Dark Academia, depending on the tones you want to go for. You can definitely go even darker with this or even lighter but I think the neutral tones are perfect for either aesthetic. The use of vintage-style stickers like the wax seal and typewriter is really perfect for the vibe. I also like the idea of layering paper and washi tape for the headers!
---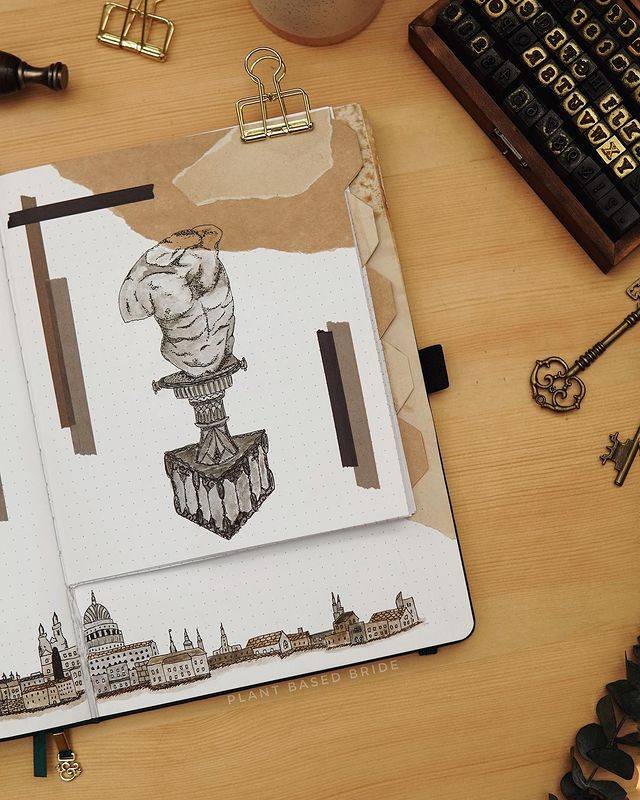 This cover by @elizabethturn is quintessentially dark academia! The moody tones, the statue sketch, the architecture! I love the use of tabs and dutch doors to make it more functional too!
---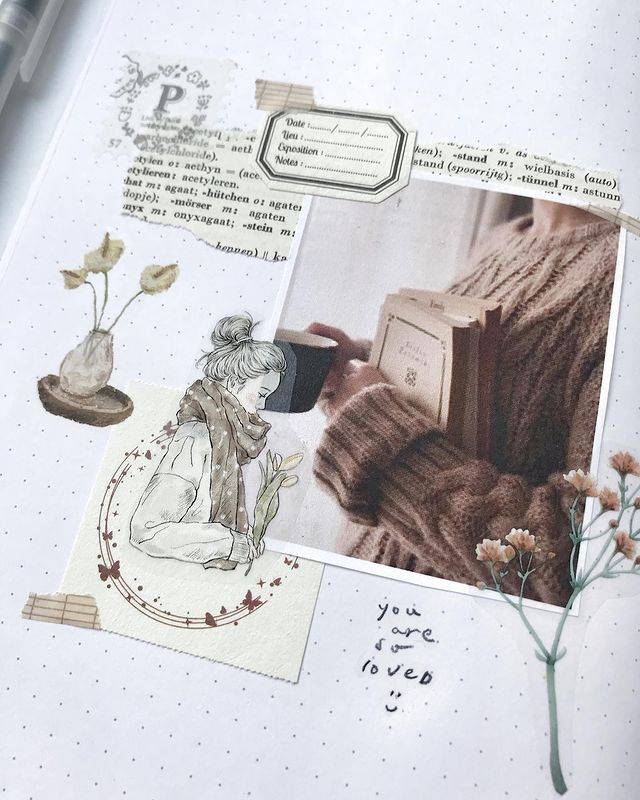 (Credit: @bullet_journal_by_gea)
This spread can again be either Light Academia or Dark Academia depending on the tones of your images. You can put together photos that are darker or lighter in tone depending on the aesthetic you want. Using ripped paper and paper labels gives a more crafty, scrapbook vibe which fits either the Light Academia or Dark Academia aesthetic really well.
---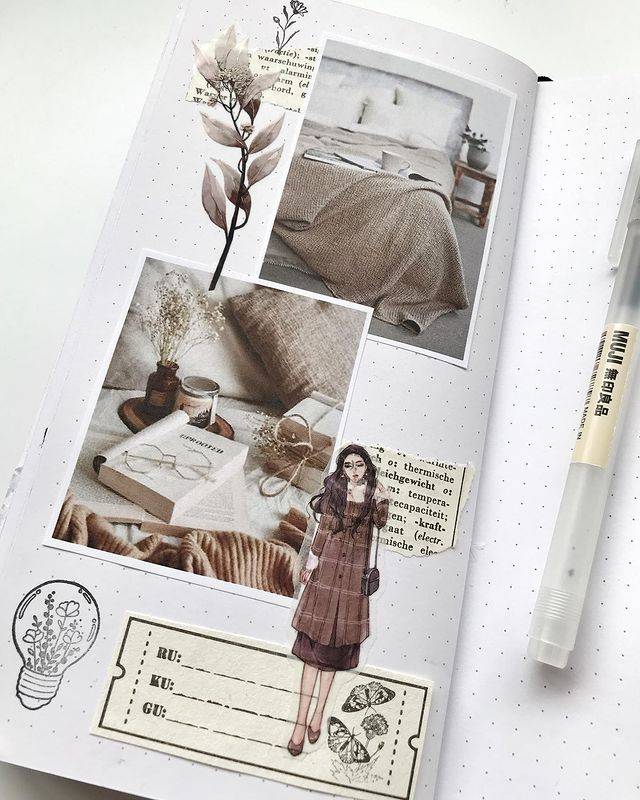 (Credit: @bullet_journal_by_gea)
Using photos with round glasses, baby's breath, wooly blankets and Light/Dark Academia outfits will really elevate your pages and make it more aesthetic. I love taking my own photos and printing them out but using photos online is perfect too.
---
I hope this blog inspired you to create Dark Academia-style bullet journal pages. If you want more inspo, be sure to follow us on Instagram @notebook_therapy. If you're more of a Light Academia person, check out my favourite Light Academia inspired bullet journal pages.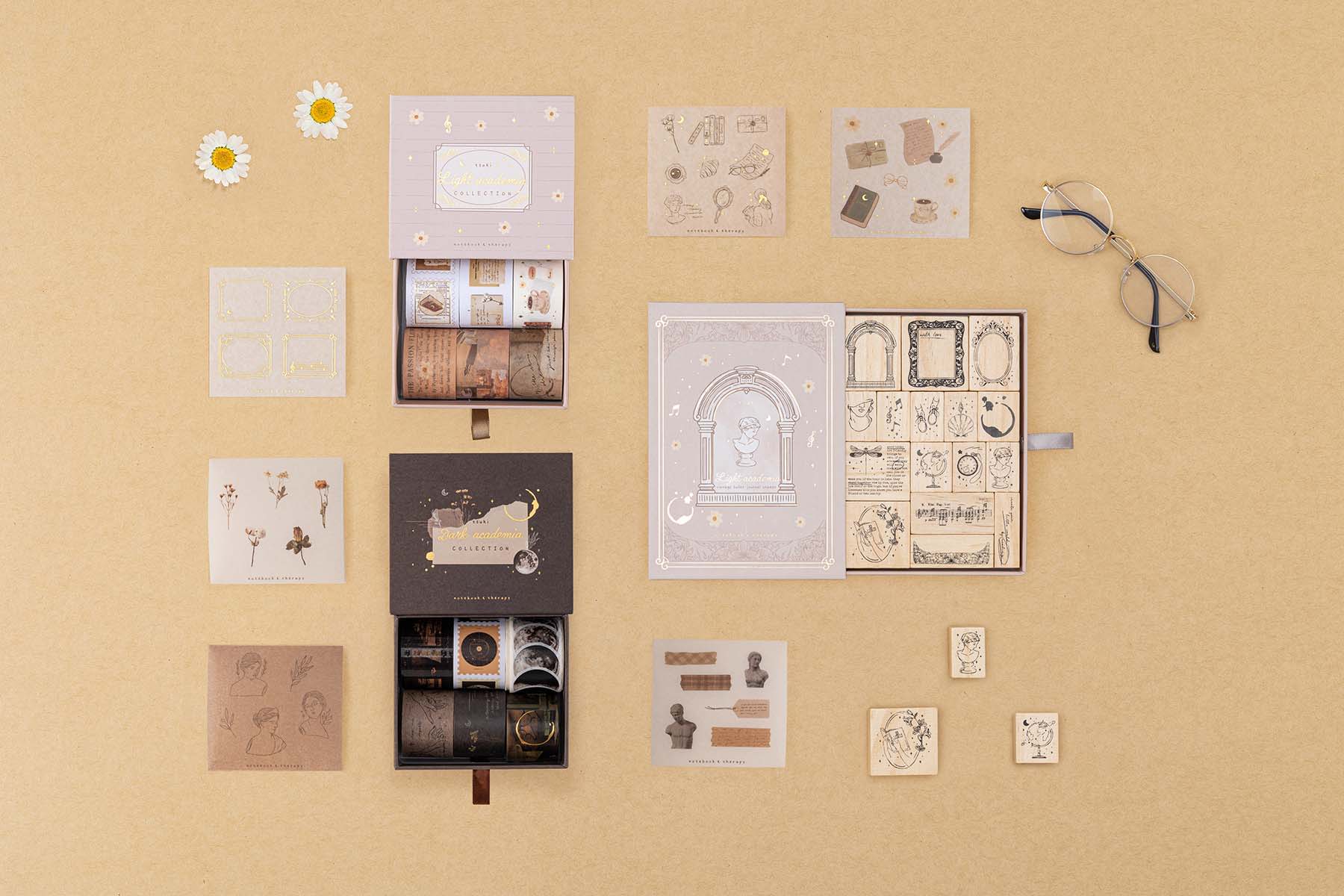 ---
---