Top 10 Witchy Bullet Journal Spreads
Top 10 Witchy Bullet Journal Spreads


---
Autumn is here and I know for most of us, autumn is a time to get cosy!! I don't know about you but I can never stick to one aesthetic even if I tried but there's one aesthetic that I keep coming back to year after year and that's the cottagecore aesthetic! If you love the idea of simple living in a cottage in the woods, baking bread and drinking tea all day then the cottagecore aesthetic is definitely for you.
---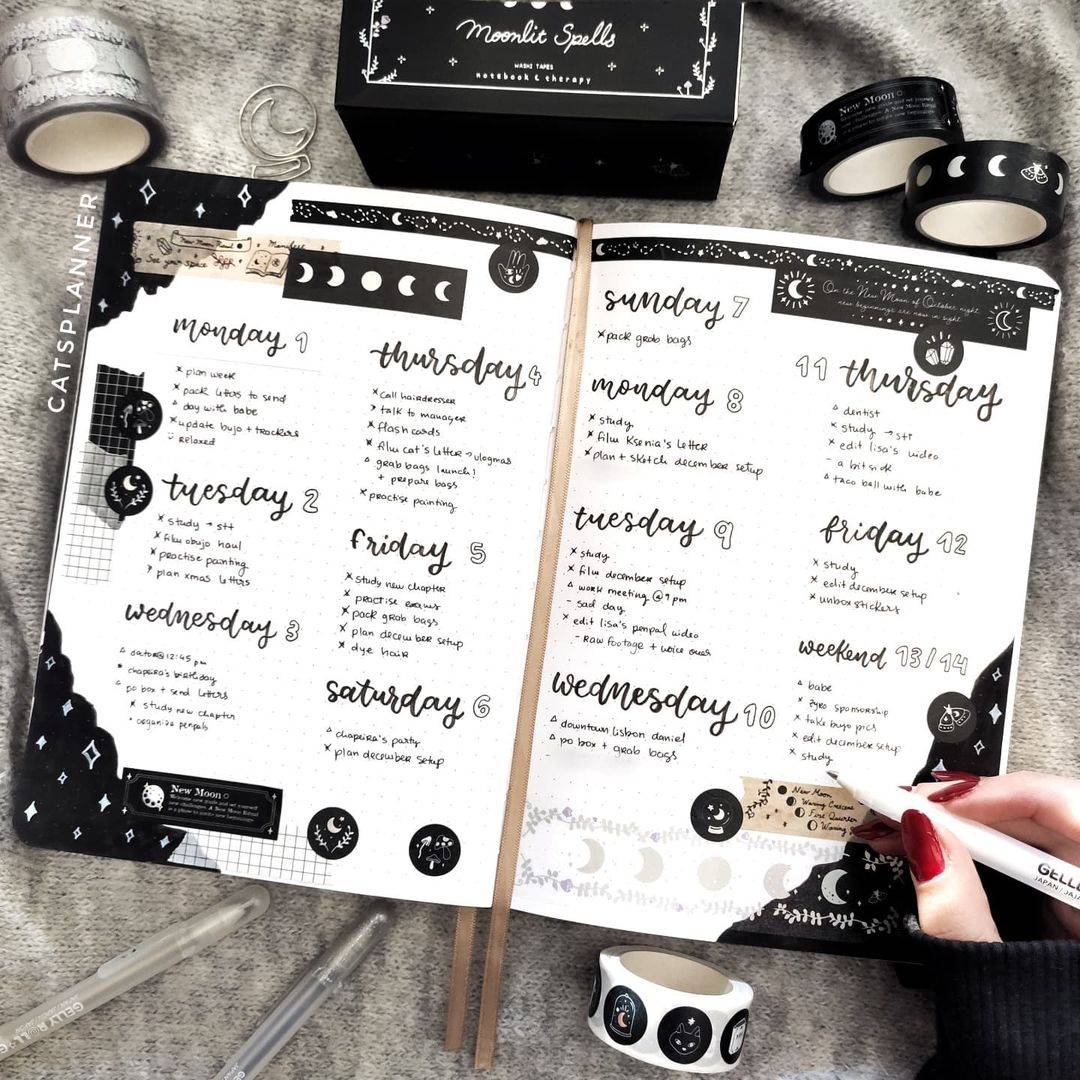 First up is this weekly bullet journal spread by @catsplanner! I love her use of big black blocks on the corners and the added sparkles. She also uses our Moonlit Spells washi tape set to add more witchy elements to the page.
---
I love a vintage-style witch aesthetic so this spread by @mochibujo is perfect! Using kraft paper to add a touch of vintage, and adding ripped pages from an old book + textured paper for dimension makes this spread so cosy and crafty. Perfect for our crafty witches out there!
---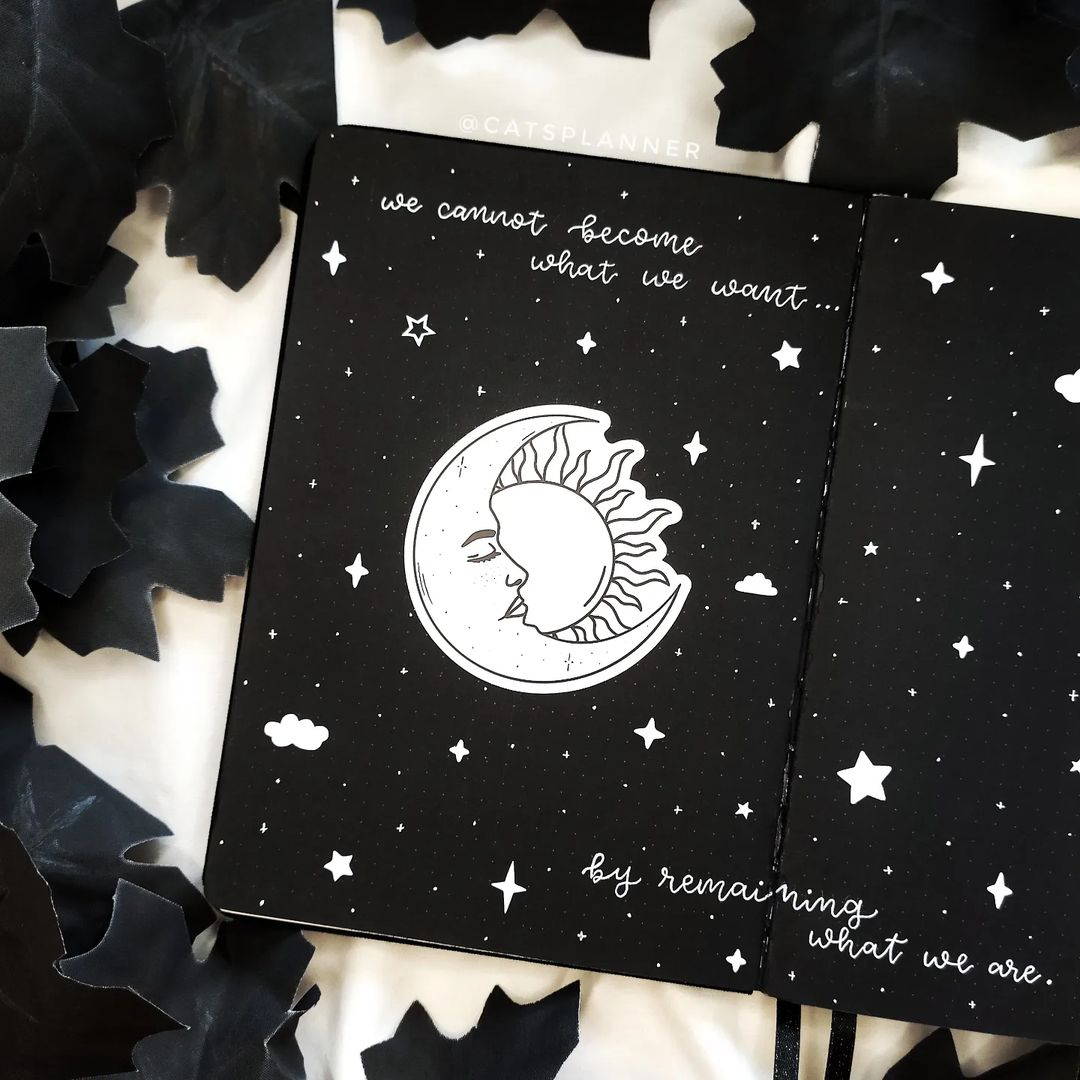 Another one by @catsplanner! A black page bujo already really adds a touch of witchiness to any spread. Try our black page Moonlit Spells bujo to get this look. I love the celestial witch illustration and the quote on this too.
---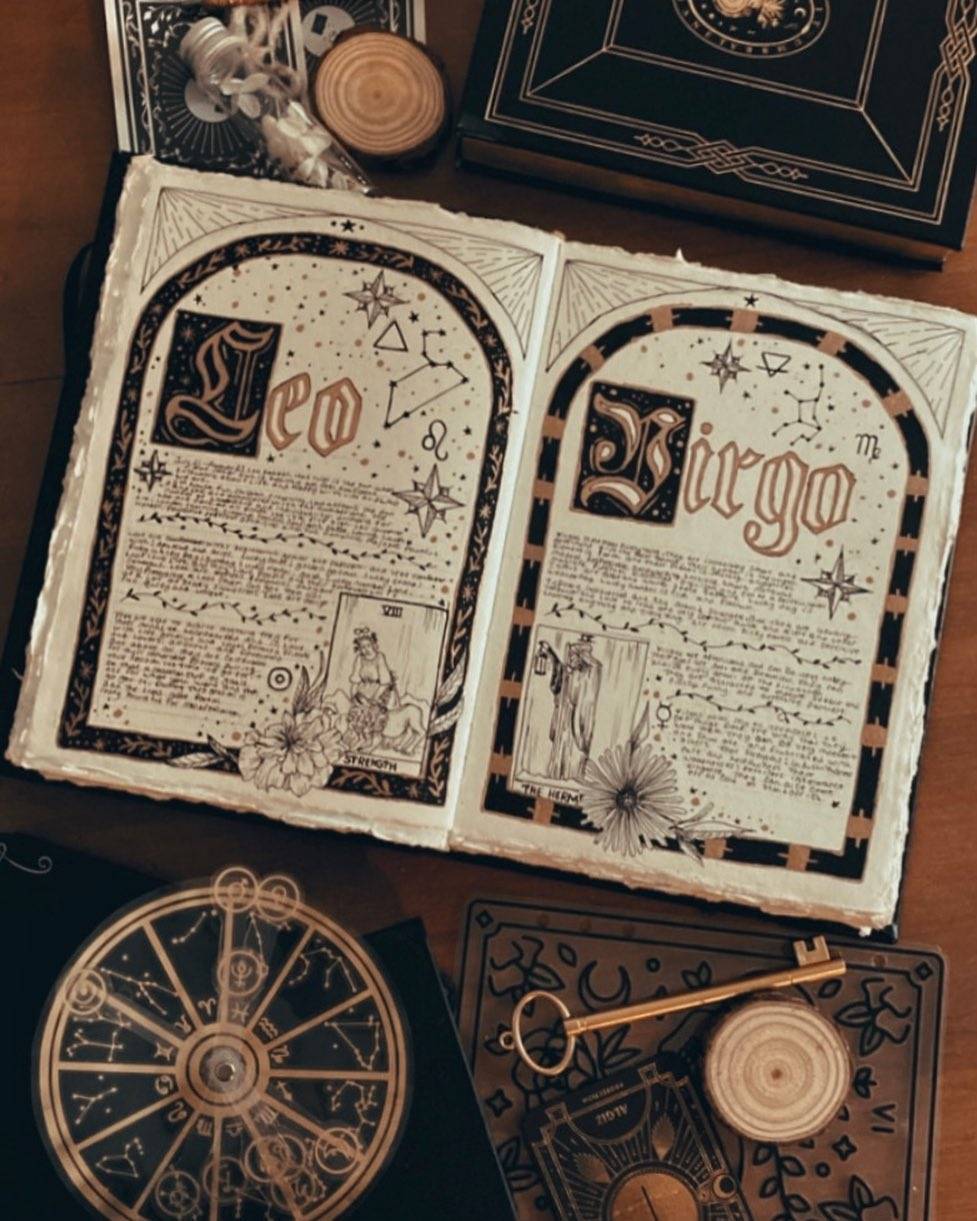 (Credit: @magical__plans)
This spread is sooo intricate and beautiful with all the black and gold details. I love all the little stars and constellations and the frame around the main text. Styling your initial letters as well can definitely give you a beautiful vintage style witch aesthetic.
---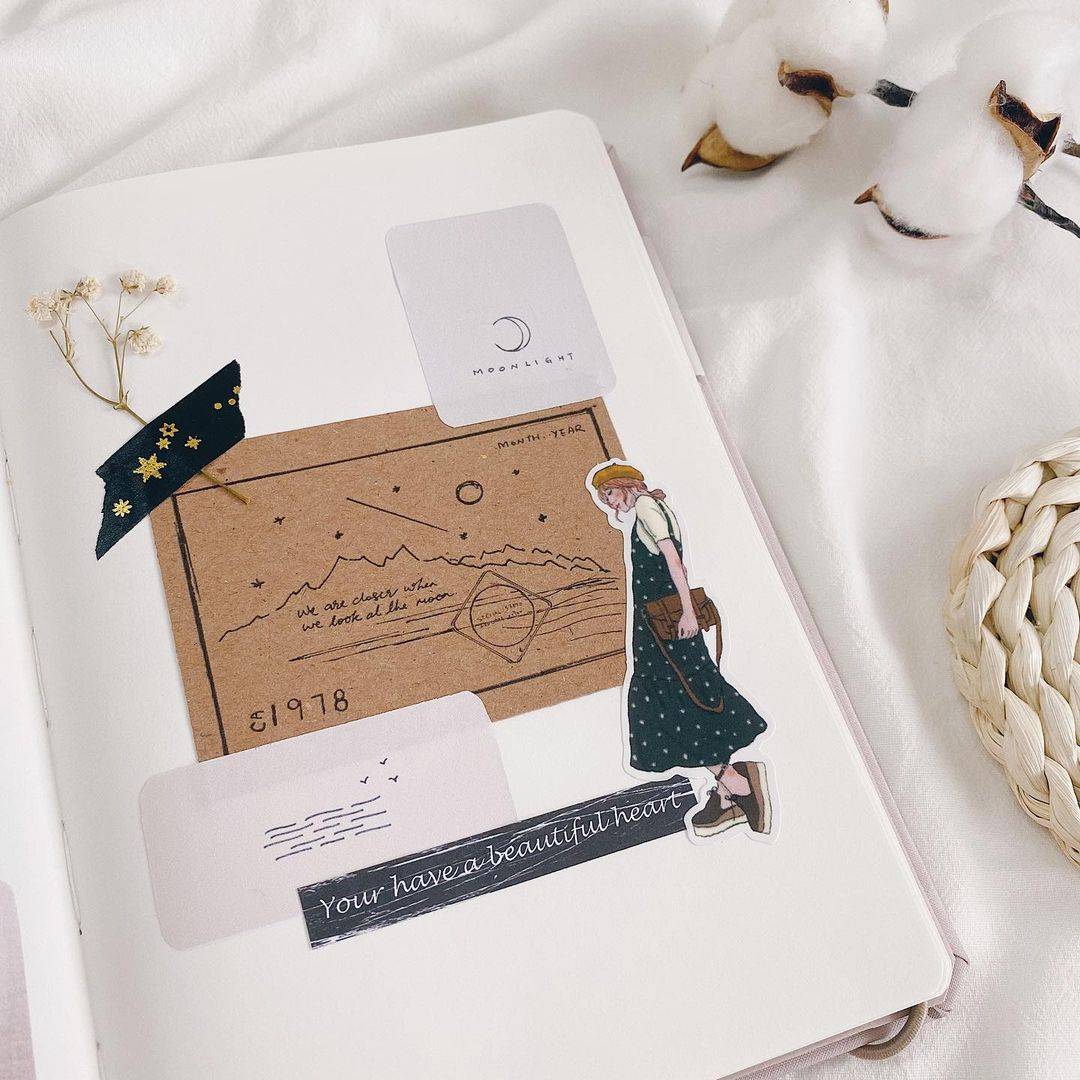 This simple spread by @lootengstudio gives me minimalist witch vibes with the dried flower and the neutral colour palette. If you are more of a minimalist, you can play around with these tones and leave a lot of white space for a cleaner look.
---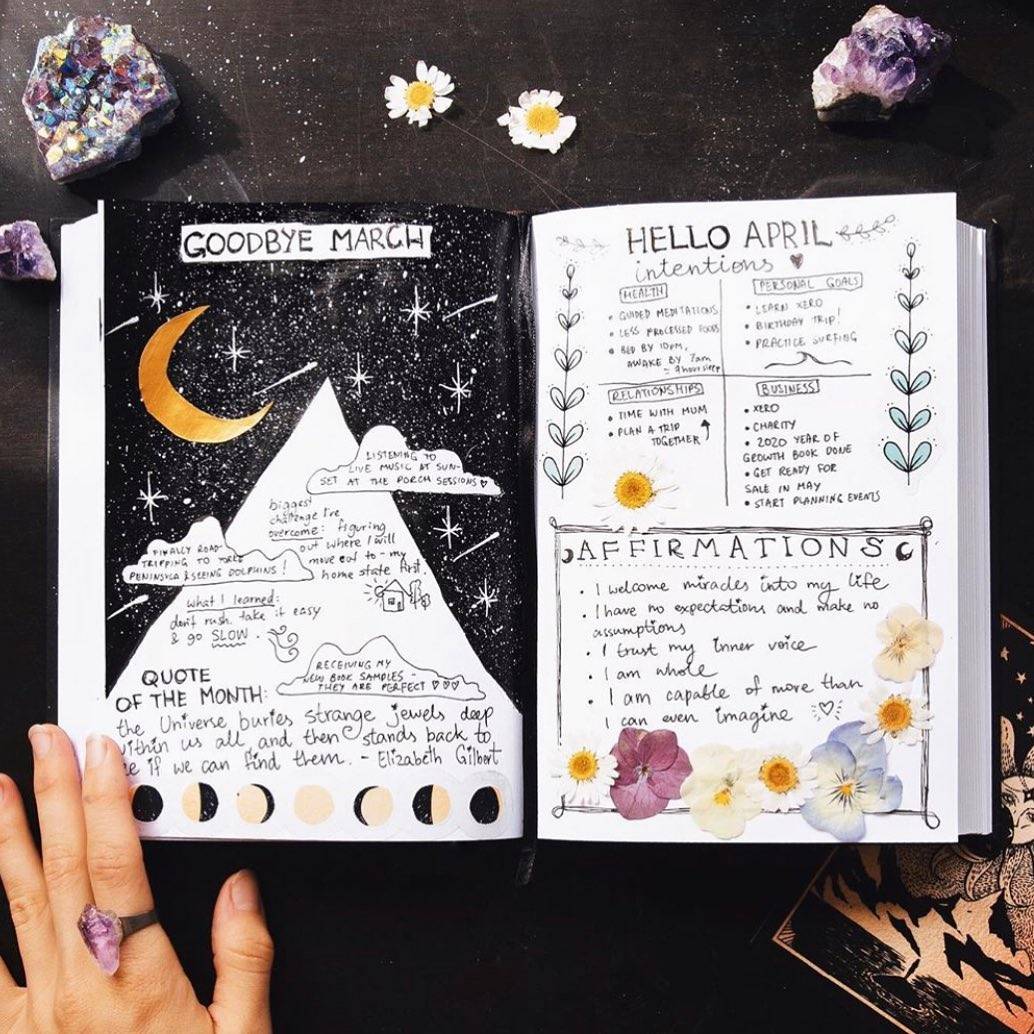 This spread by @kia.spooks is perfect for celestial witches who live by the moon. The March page on the left really gives off that vibe and the floral page on the right gives off botanical/herbal witch for all the green witches out there!
---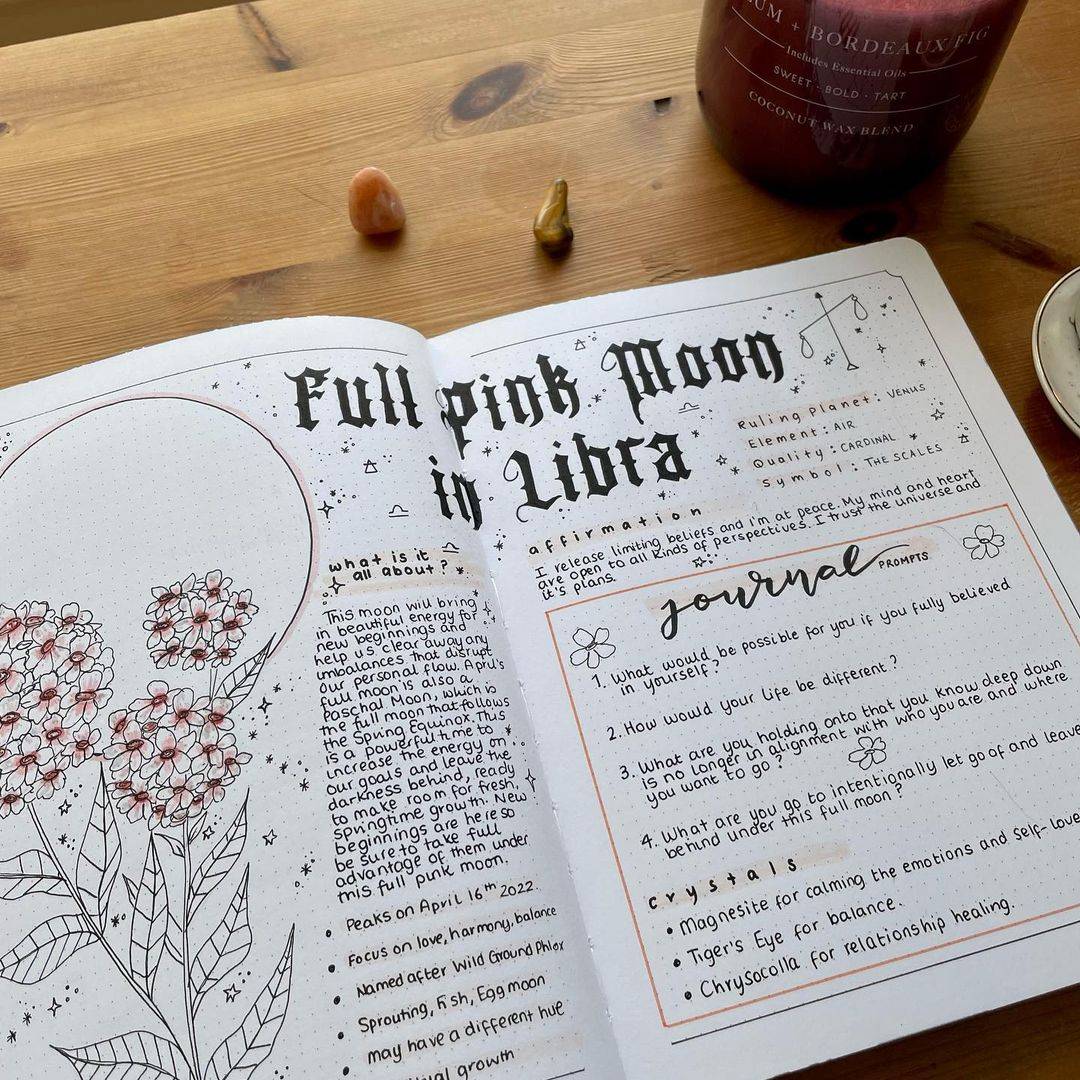 I love studying the moon and its phases. I love how @jillandhejournal breaks down what Full pink moon in Libra means in astrology. I find the content of this entire page so inspiring, especially with the affirmations and the prompts. The Old English header definitely makes it a lot witchier and the stars and sparkles too.
---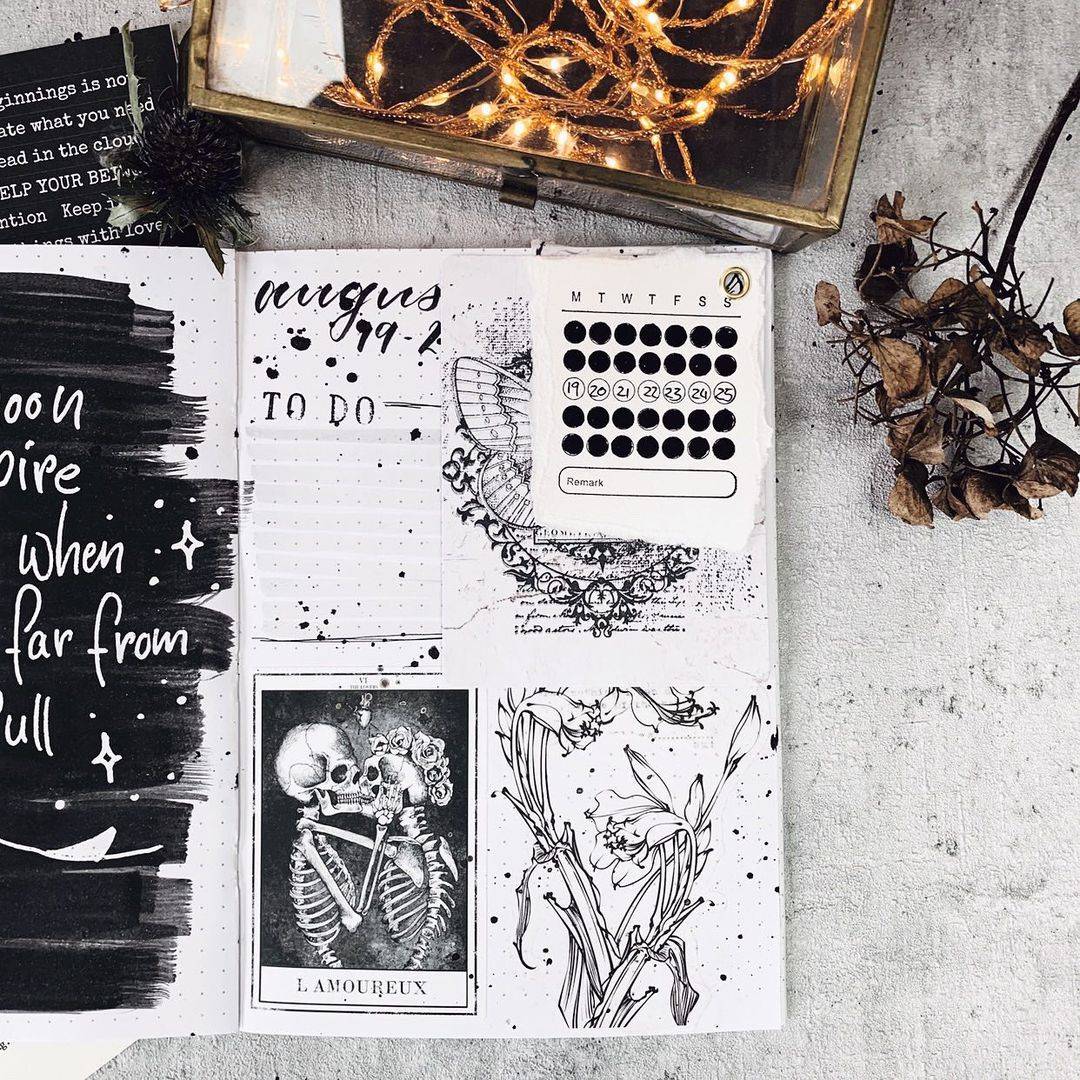 This neutral spread by @_paperieur_ gives me art witch vibes with the detailed drawings but I also love the tarot card symbolising the lovers which is one of my favourite cards. I definitely recommend incorporating tarot cards in your spreads if you are into reading them!
---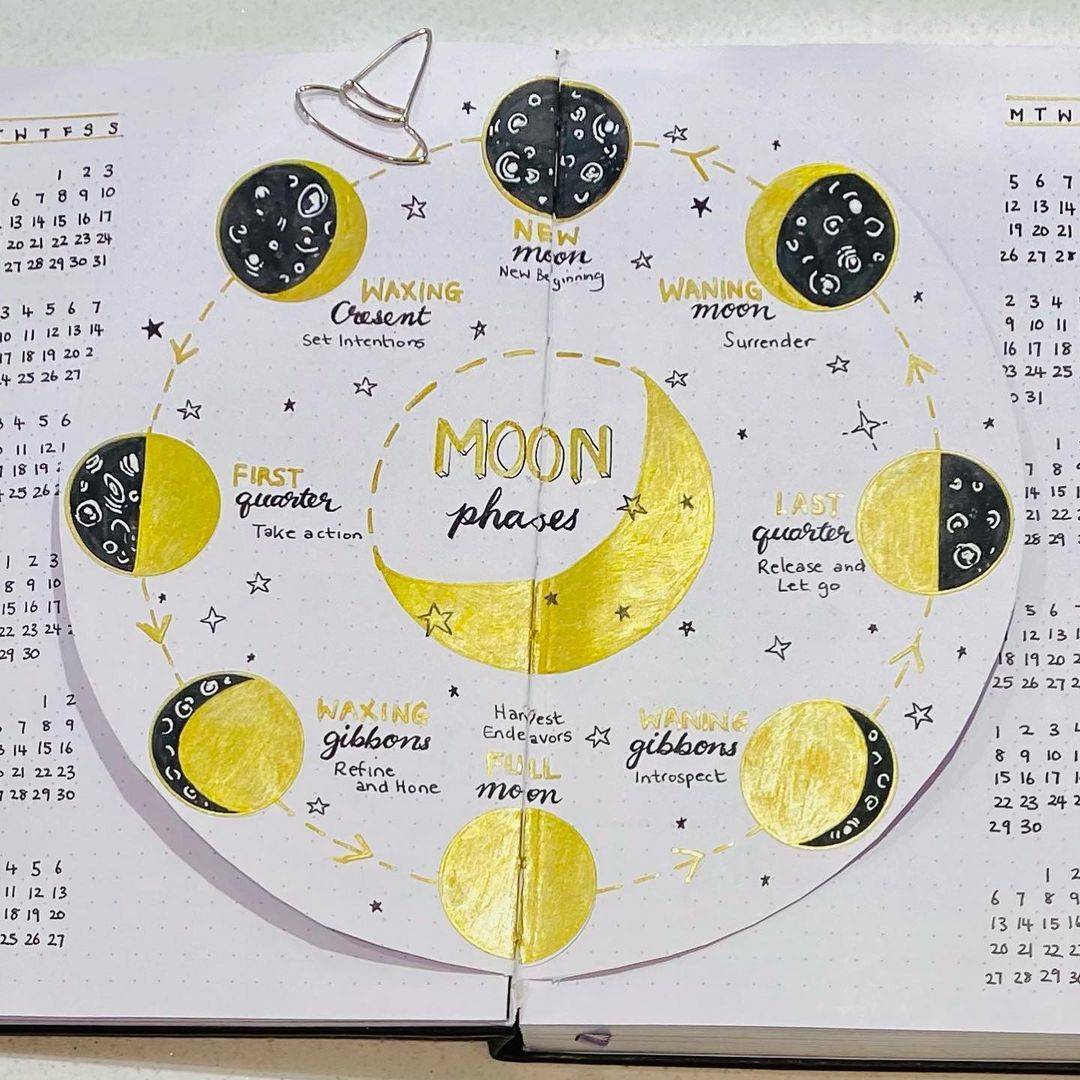 This dutch door for moon phases by @apolersbujo is such a great idea! I love that it opens up in the middle and is part of their monthly log. It's such a creative and fun way to incorporate the moon phases and I love how they've included little prompts/ actions for each phase.
---
Last but not least is this herbal extracts page by @arcandemy which is essential for any witch who loves making tea and brewing spells. I love to make my own tea blend as a little ritual if ever I need a pick me up and this is such a good way to note your favourite tea blends down.
---
Those are my top 10 witchy-themed bullet journal spreads. I hope you found this blog useful and gave you more inspiration on how to incorporate your witchy spreads into your bullet journal.
For more witchy inspo, why not try our brand new Moonlit Alchemy collection, designed especially to awaken your inner witch. 🔮🌿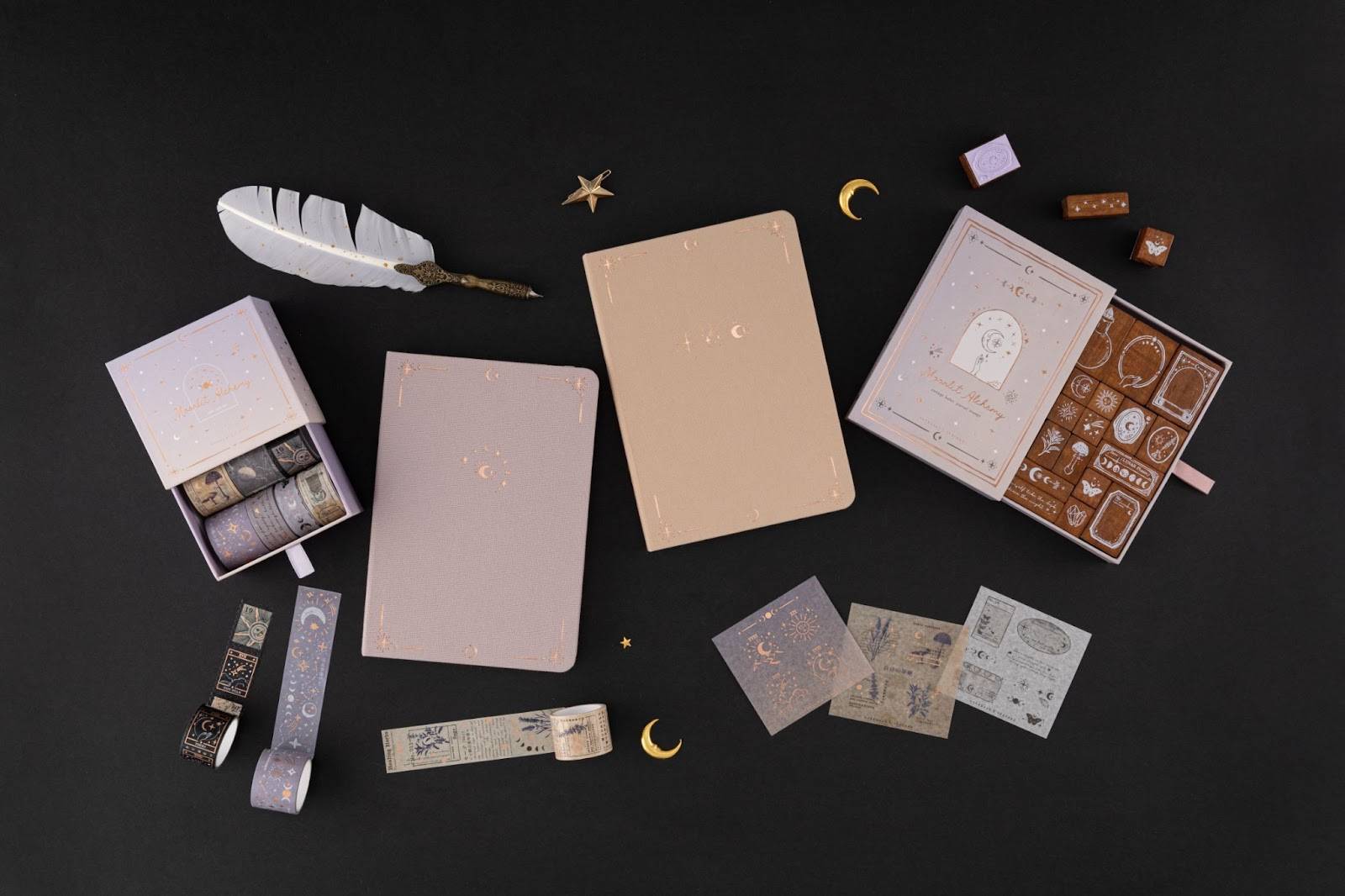 ---
---