Top 10 Cottagecore Themed Bullet Journal Spread Inspiration
Top 10 Cottagecore Themed Bullet Journal Spread Inspiration


---
Autumn is here and I know for most of us, autumn is a time to get cosy!! I don't know about you but I can never stick to one aesthetic even if I tried but there's one aesthetic that I keep coming back to year after year and that's the cottagecore aesthetic! If you love the idea of simple living in a cottage in the woods, baking bread and drinking tea all day then the cottagecore aesthetic is definitely for you.
This month, I decided to make cottagecore my bullet journal theme to really get me in the cosy autumn mood so I've been looking for inspiration everywhere, especially within the bullet journal community. If you want to do a cosy cottagecore theme, here are my top 10 cottagecore-themed bullet journal inspo!!
---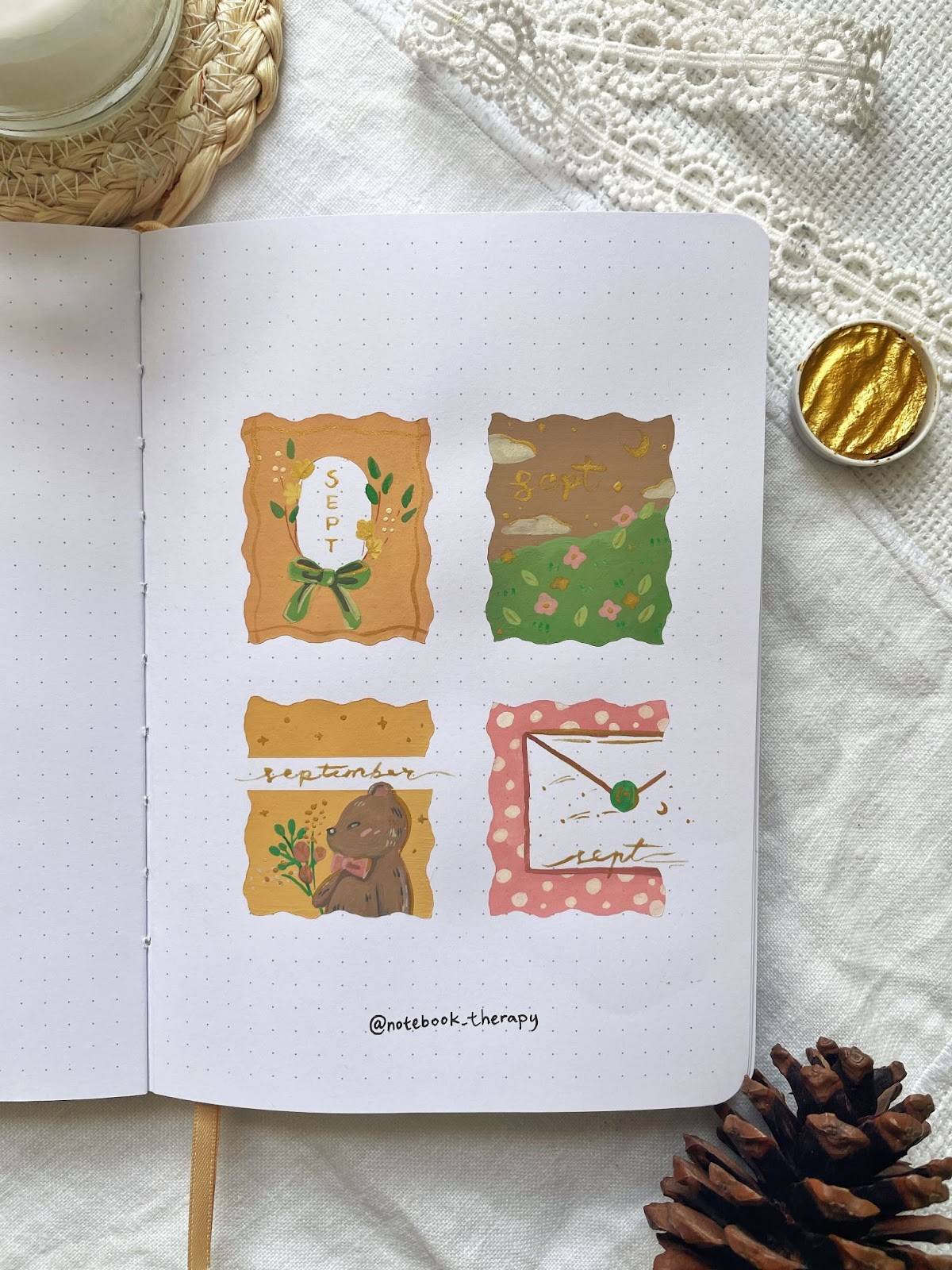 Here is my cover page for September following my monthly theme which is cottagecore, of course!! I used my die-cut washi tapes to create this shape and painted 4 different scenes to match the theme. This is such a great way to fill up your cover page especially if you're new to painting because it allows you to work on a small canvas which makes it a lot easier!
---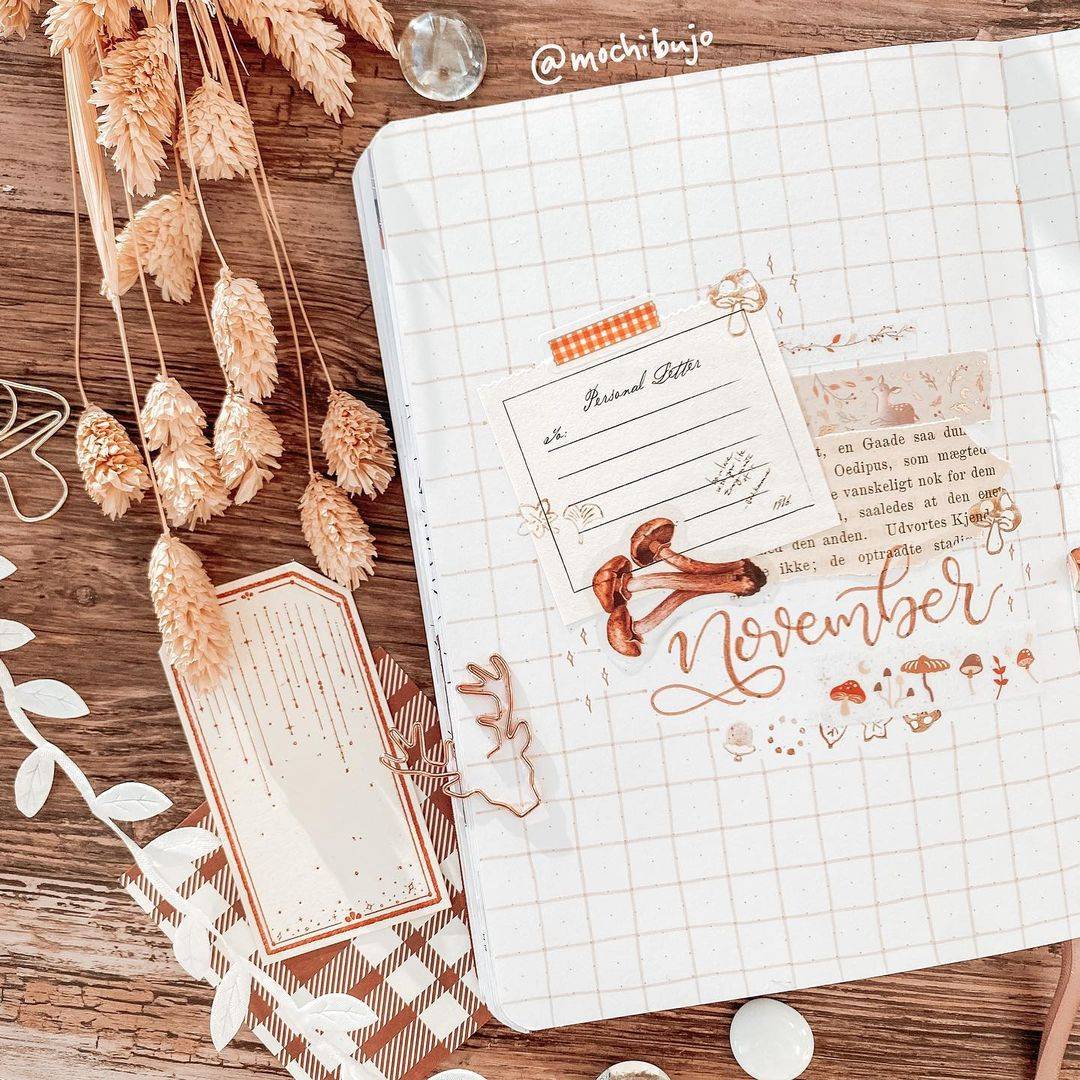 Nothing says cottagecore like neutral tones and mushrooms! It gives off that foraging in the forest kind of vibe and I'm here for it! I love the simple collage style on this one, the minimal colour palette and the drawn on grid background. Can you spy our Tsuki Maple Dreams washi tapes too? 👀
---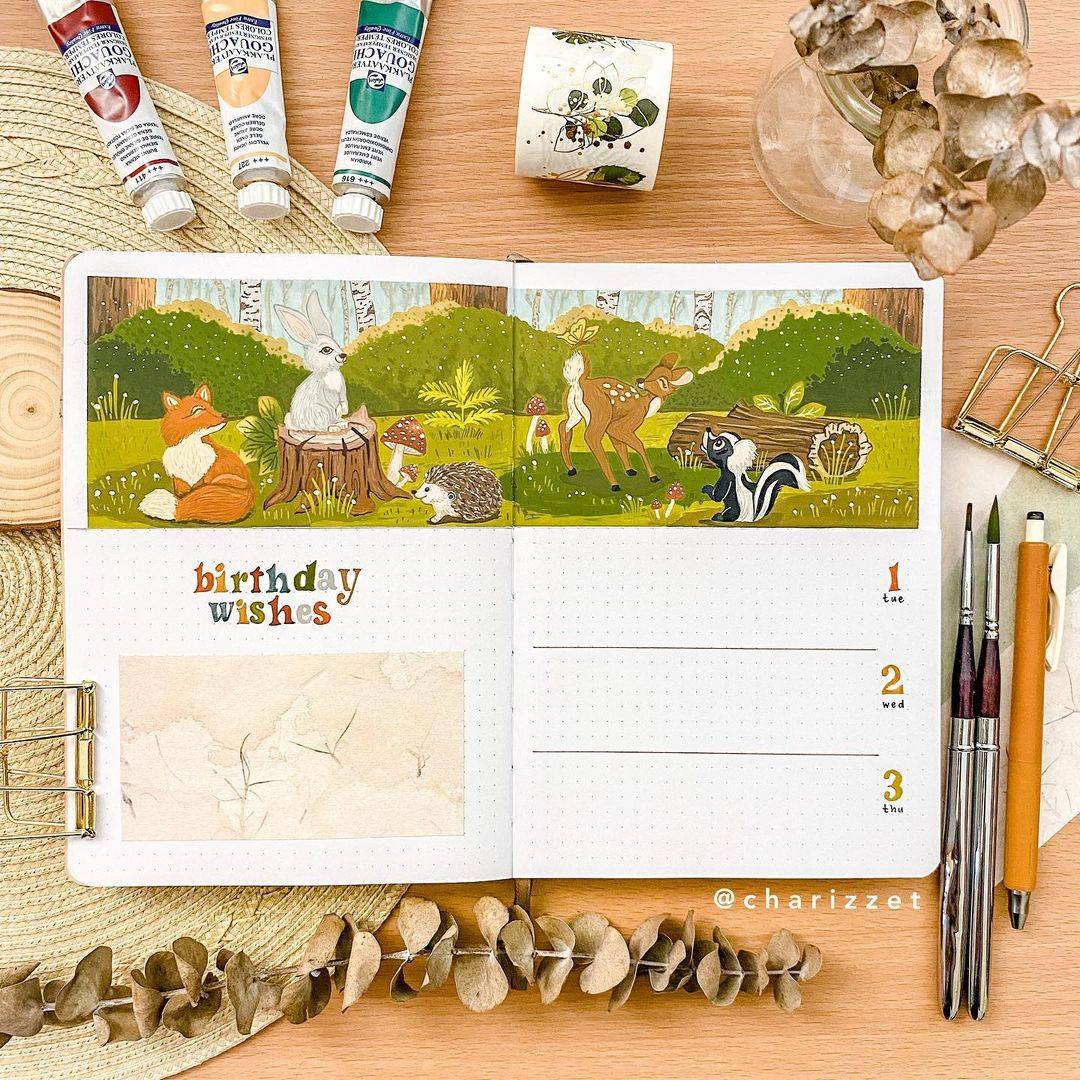 This spread definitely gives me cottagecore vibes with the cute furry animals gathered in the woods and the mushrooms. Soo lovely and cute! I love the use of bright colours on this one, it's so different from the previous inspo but stil gives off the same cottagecore aesthetic!
---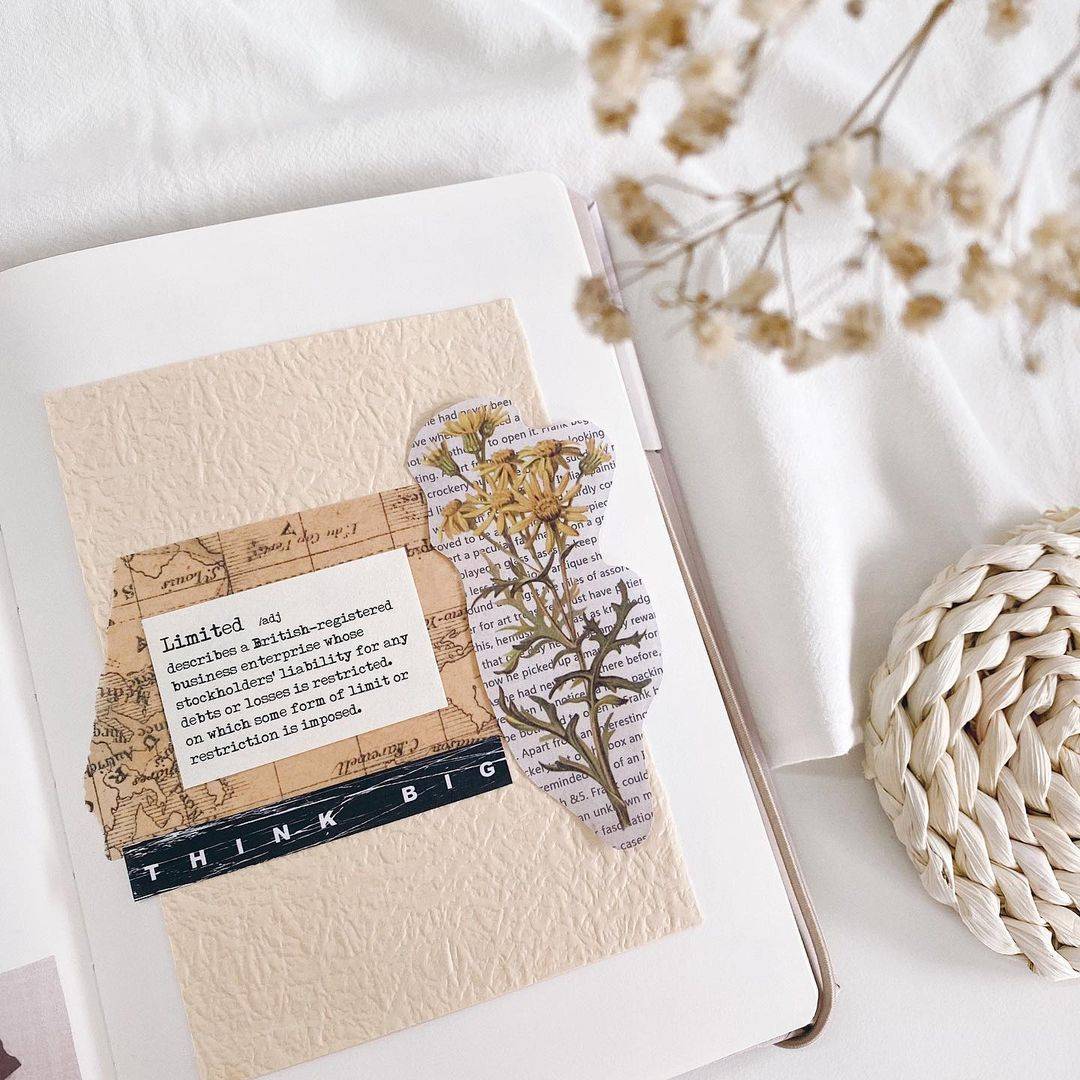 Another collage-style bujo spread! I love the use of textured paper and the dried flower cutout definitely gives off a cottagecore vibe for me. It reminds me of those hanging herbs and flowers drying in a cute cottage!
---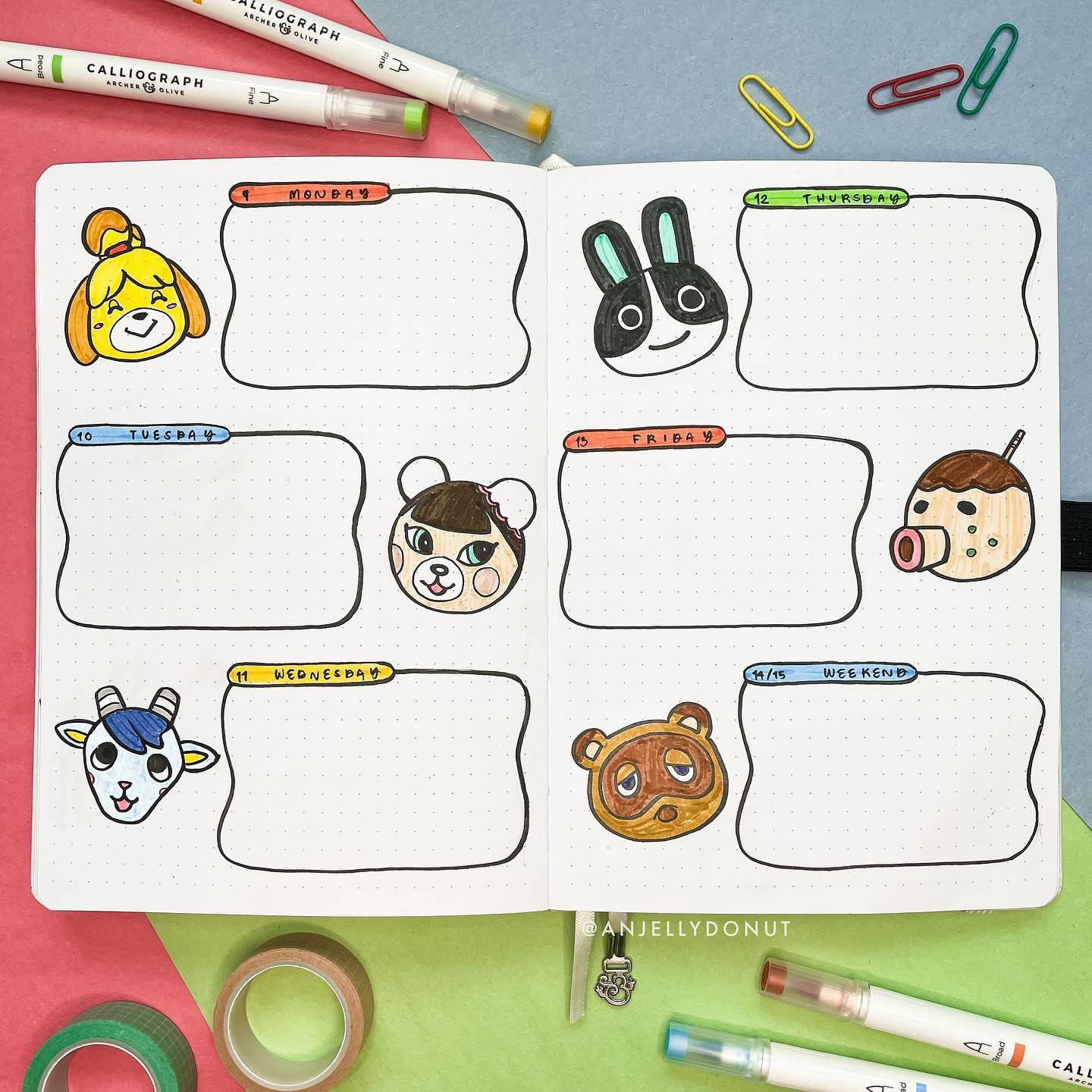 I think there's such a strong correlation between cottagecore aesthetic lovers and animal crossing players! Animal crossing is definitely such a cottagecore themed game! You can even build your own cottage house, plant your own food - such a beautiful cottagecore lifestyle!! So of course I had to include a cottagecore themed bujo spread! You can definitely have fun with this and draw your own cottage and if you want to make it more earthy, I suggest using a muted colour palette.
---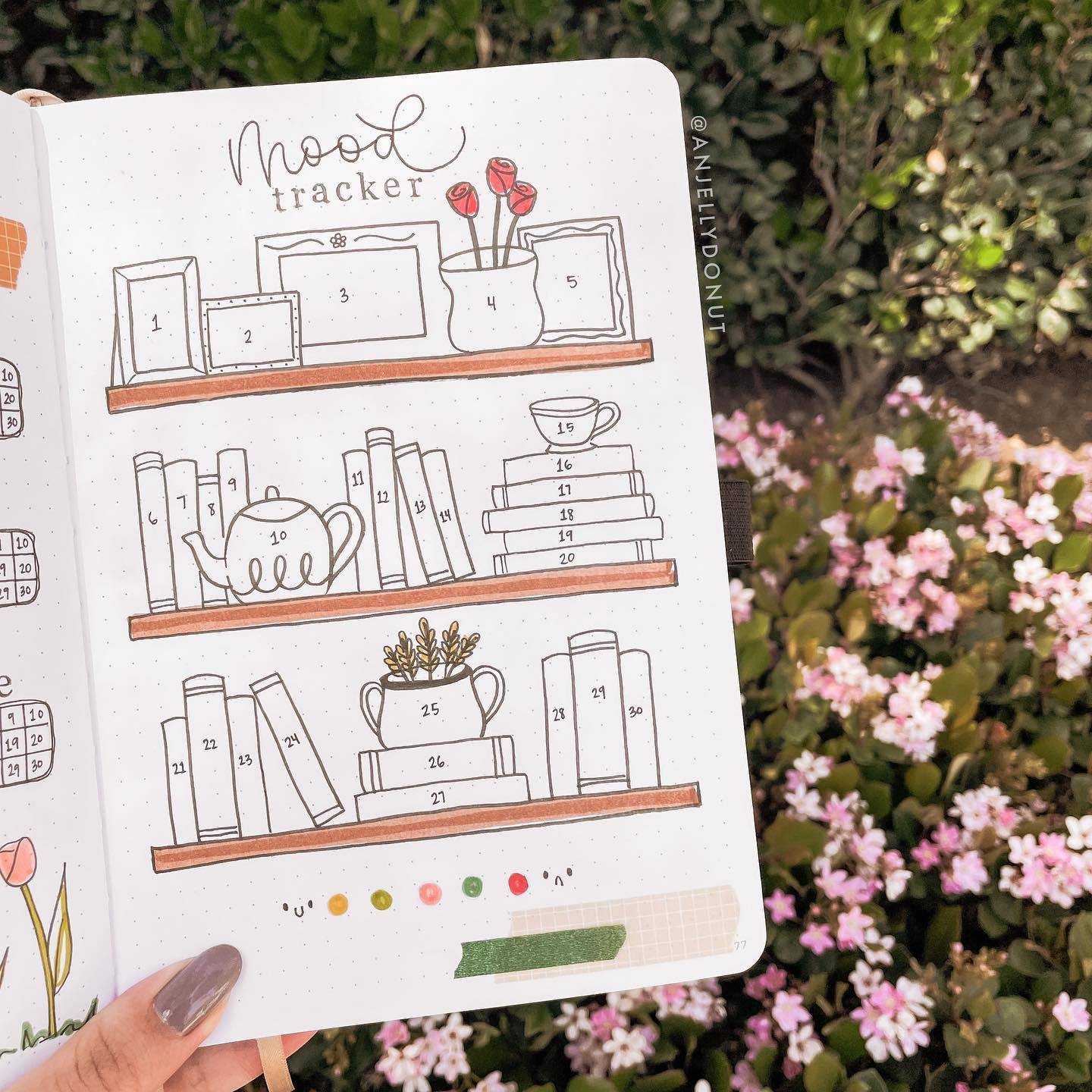 This mood tracker is definitely quintessentially cottage core! The book on the shelf, the flowers in a pot, the teapot and teacup and the picture frames…! I love it so much! I also love the colour palette!
---
If you are not a big doodler, I highly recommend printing out your favourite cottagecore photos and sticking them on your bujo. I love this cosy cat moodboard which definitely screams cottagecore to me with the neutral colour palette. It also definitely makes me want to move to a cottage with a sleepy cat!
---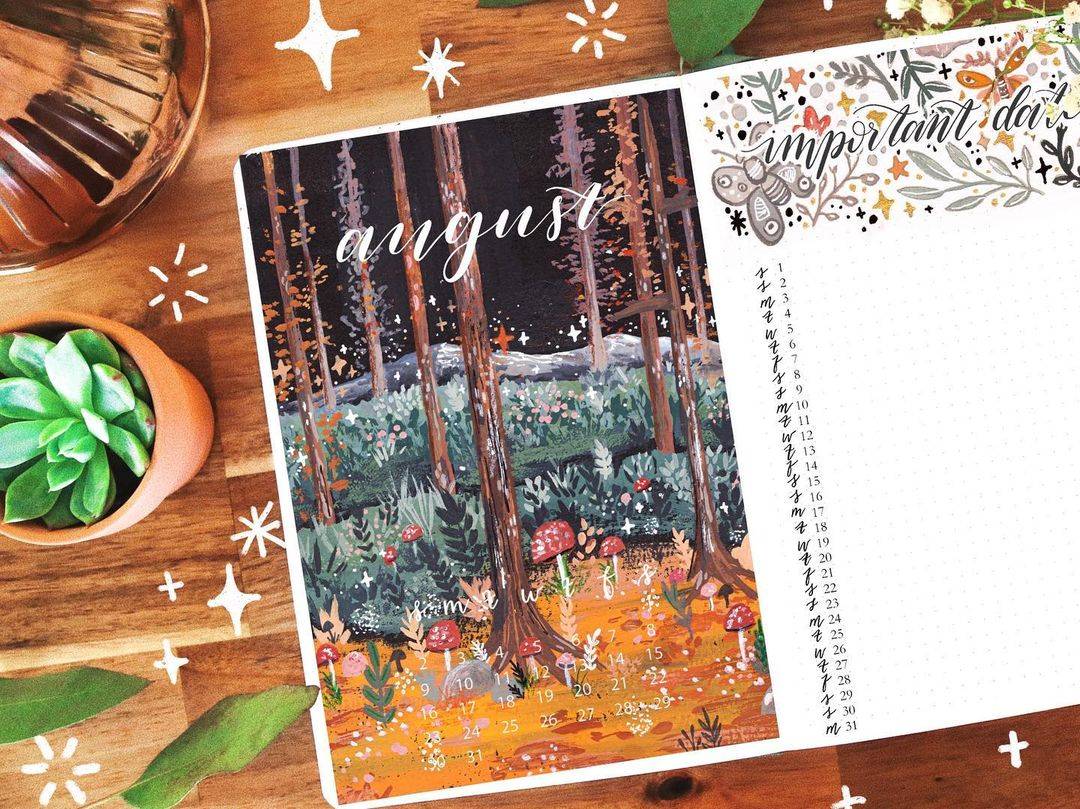 These woodlands theme by @jennyjournals also gives me cottage core vibes with the green leaves and the mushrooms! I love how she painted the cover page, sooo aesthetic!
---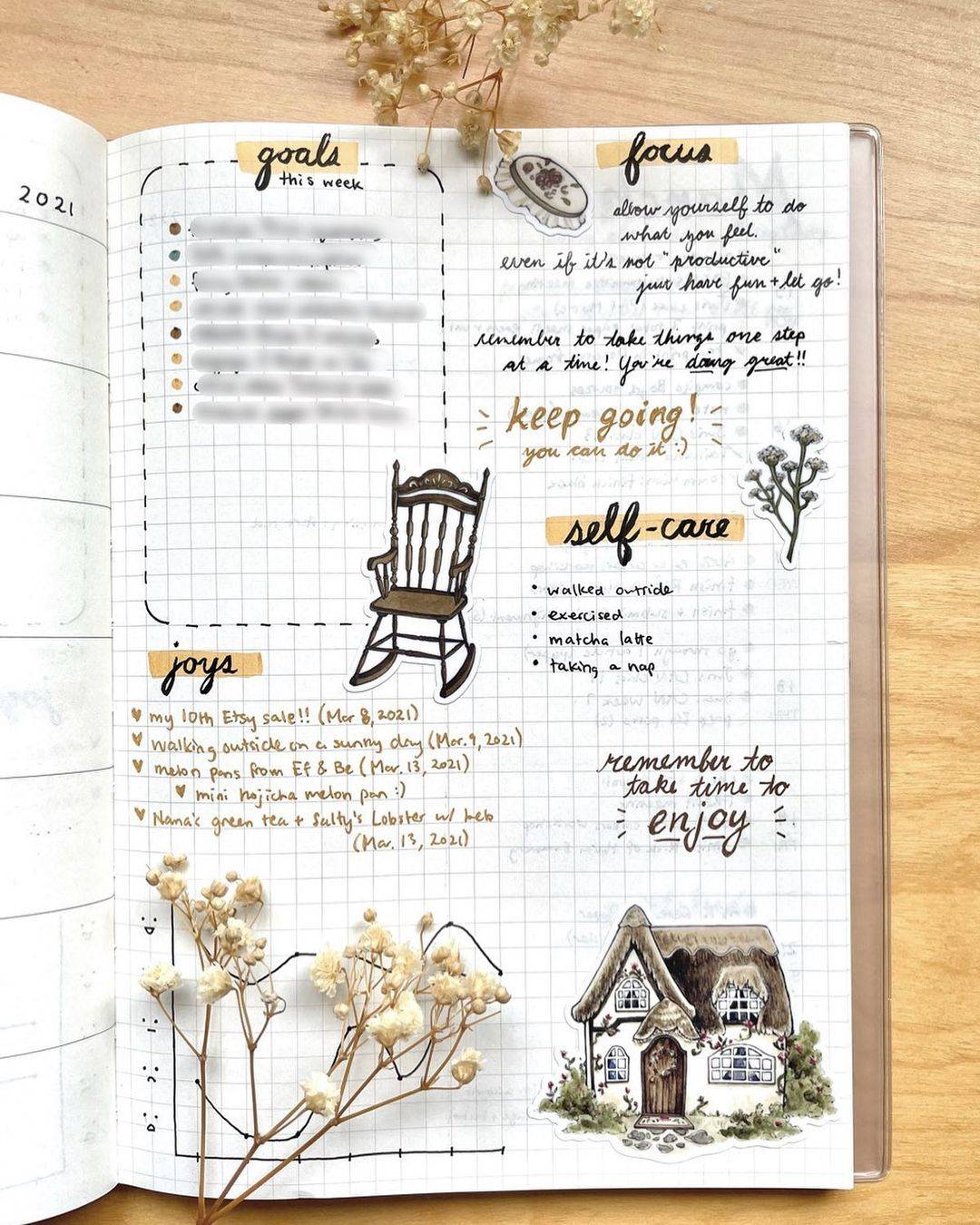 (Credit: @thorain.journals)
This theme is definitely very cottagecore, especially with a literal cottage house sticker on the spread! The colour scheme is perfect and it's also pretty simple as there isn't any drawings. If you prefer to use stickers, all you need is a cottage core themed sticker or washi tape set!
---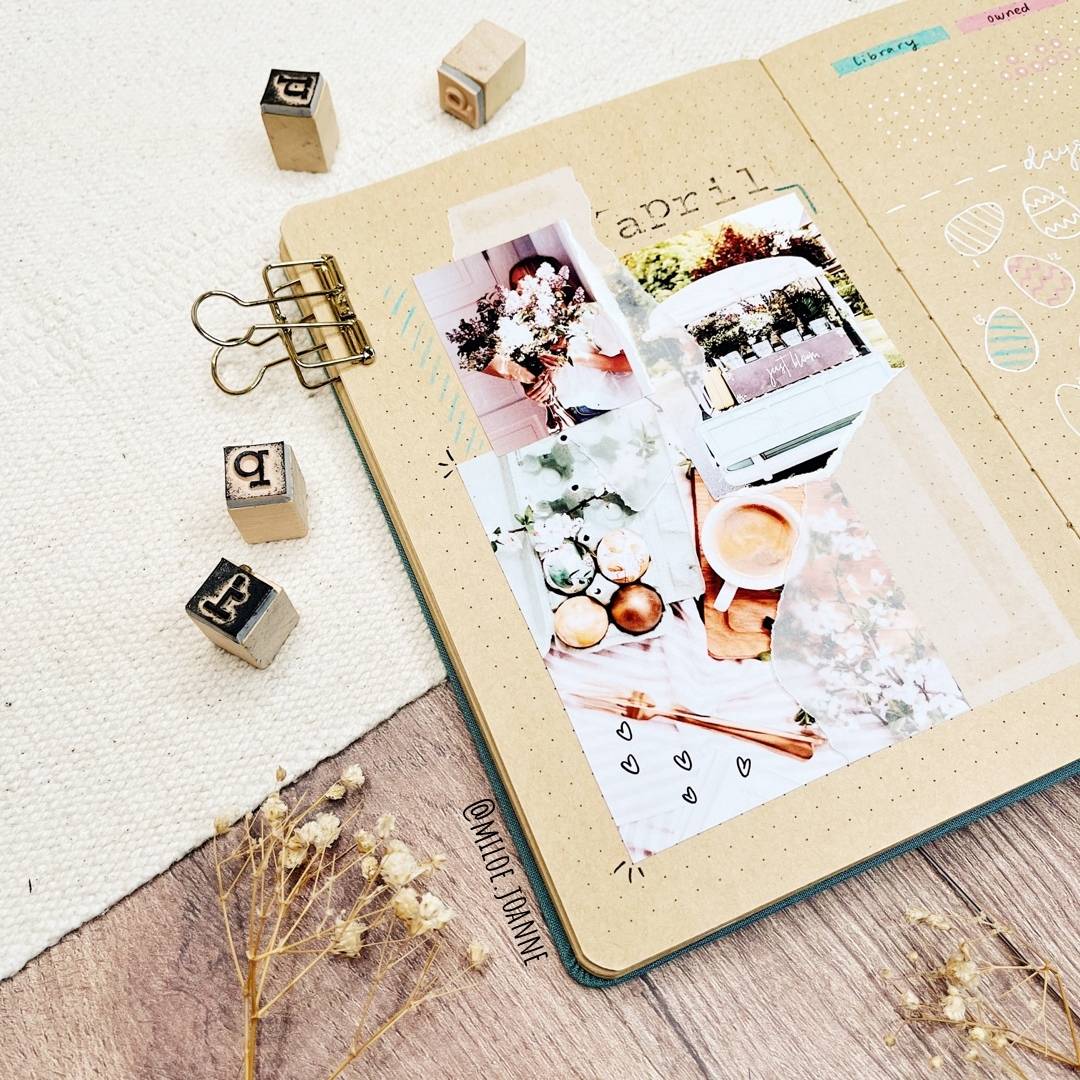 Here is another collage style bujo spread for those who don't really have a lot of time to sit and draw. I love the use of parchment paper for added dimension and texture and the kraft paper bujo definitely elevates the spread and gives it a more cottagecore vibe!
---
Those are my top 10 inspo! You definitely don't have to take the theme literally, you can take your favourite elements from the aesthetic and work from there. For example if you love the cottagecore style teacups or baking your own bread, you can base it around those! I hope this gave you some inspiration on your next spread.
If you love cottagecore, you will love our brand new Tsuki Cottage Friends collection!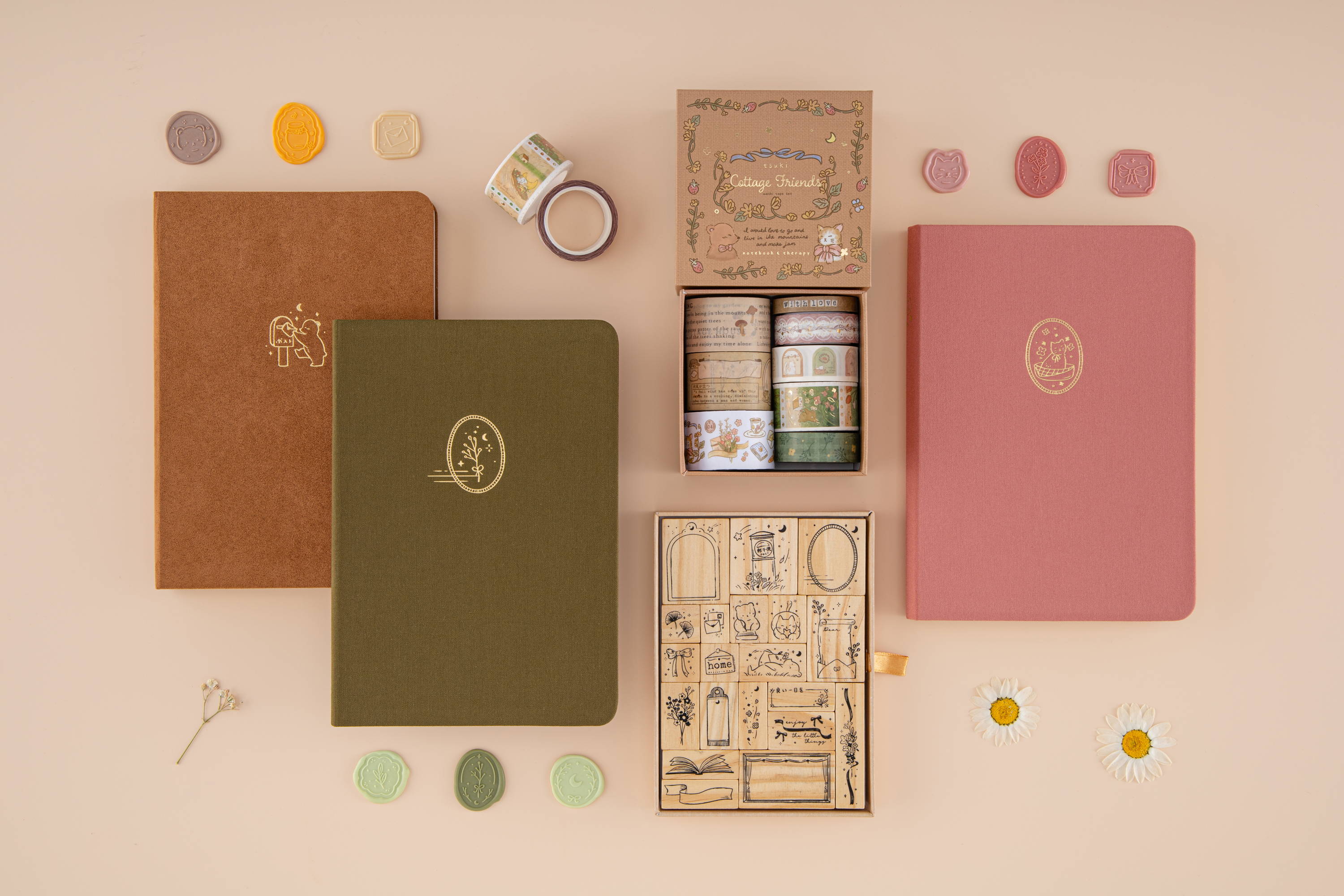 ---
---