My Top 10 Tea Themed Bullet Journal Spreads
My Top 10 Tea Themed Bullet Journal Spreads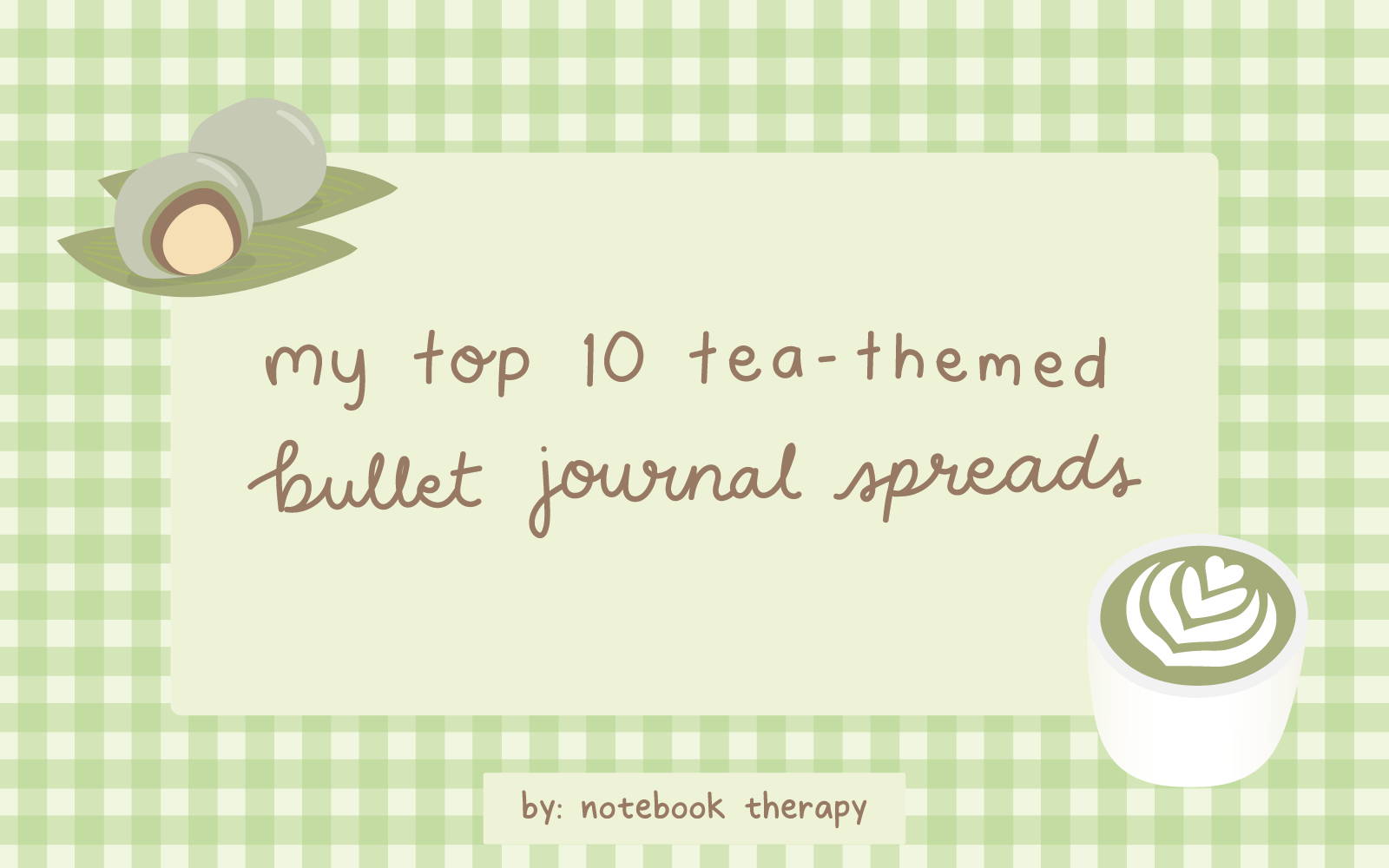 ---
Struggling to come up with your next bullet journal theme? If you're a tea/ coffee lover like me, why not try a tea theme next? To help you get started, here are my top 10 Tea Themed Bullet Journal Spreads to inspire you!
---
1. August Bullet Journal Cover Page

Credit: @kotose.journal
I absolutely love this super cosy colour scheme and the beautiful artwork by @kotose.journal; everything looks sooo good. It's making me hungry!! 😋 If I have a favourite page to set up in my bullet journal it would easily be the cover page. I just love drawing pretty illustrations on them! For me, it really sets the tone for my whole month to have a theme locked in, so I like to take the time and think about my cover.
---
2. Bubble Tea Mood Tracker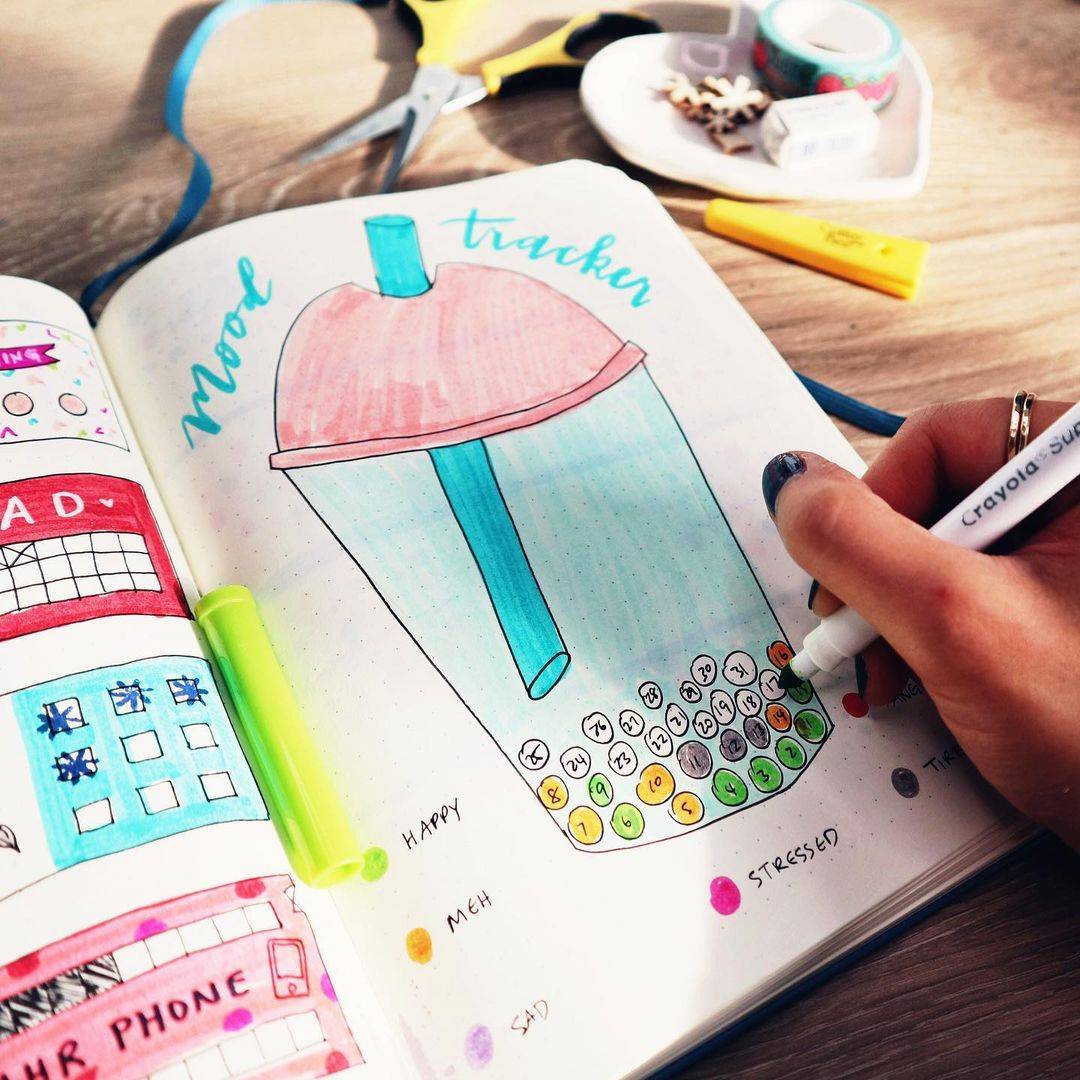 Credit: @michelleyuen_
Here's a great mood tracker idea for anyone who's doing a boba-themed bullet journal! All you have to do is trace a massive cup and draw 30/31 boba pearls for each day, depending on the month. Why not try a lot of different colours for a very colourful boba cup, or do a colour theme? My favourite is choosing different shades of pink for a strawberry boba-themed bullet journal mood tracker! Let your creativity fly and have fun with this theme for the best result!
---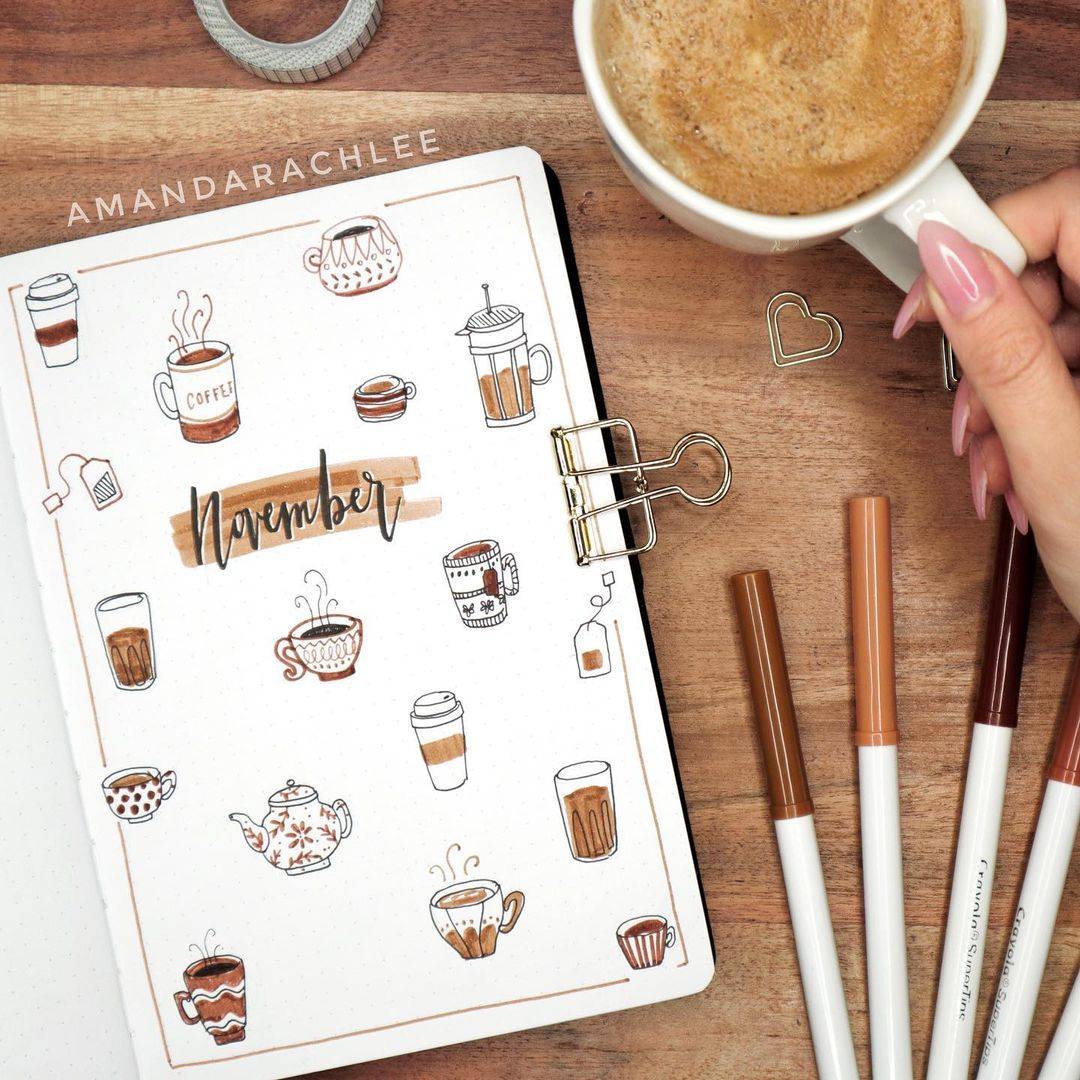 Credit: @amandarachlee
I really love this cosy tea/ coffee theme by @amandarachlee. The use of little doodles all over the page is such a cute idea! Sometimes the simplest design can stand out the most on your bujo pages!
---
4. Boba-Themed Weekly Spread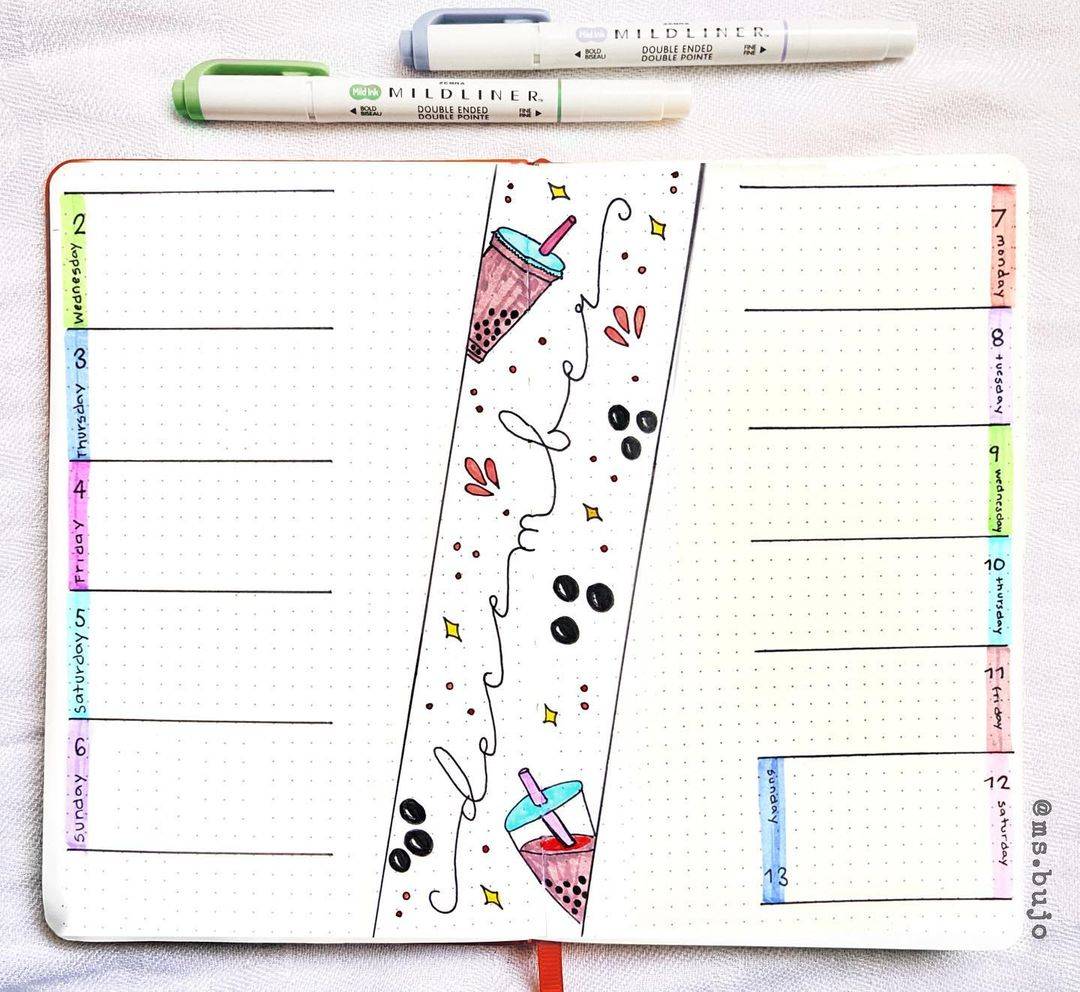 Credit: @ms.bujo
I love the way @ms.bujo has divided her spread here with some illustrations of bubble tea and tapioca pearls! It's such a great way to brighten up your weekly spreads and add some more colour and cute doodles to your day.
---
5. Strawberry Tea and Cake Theme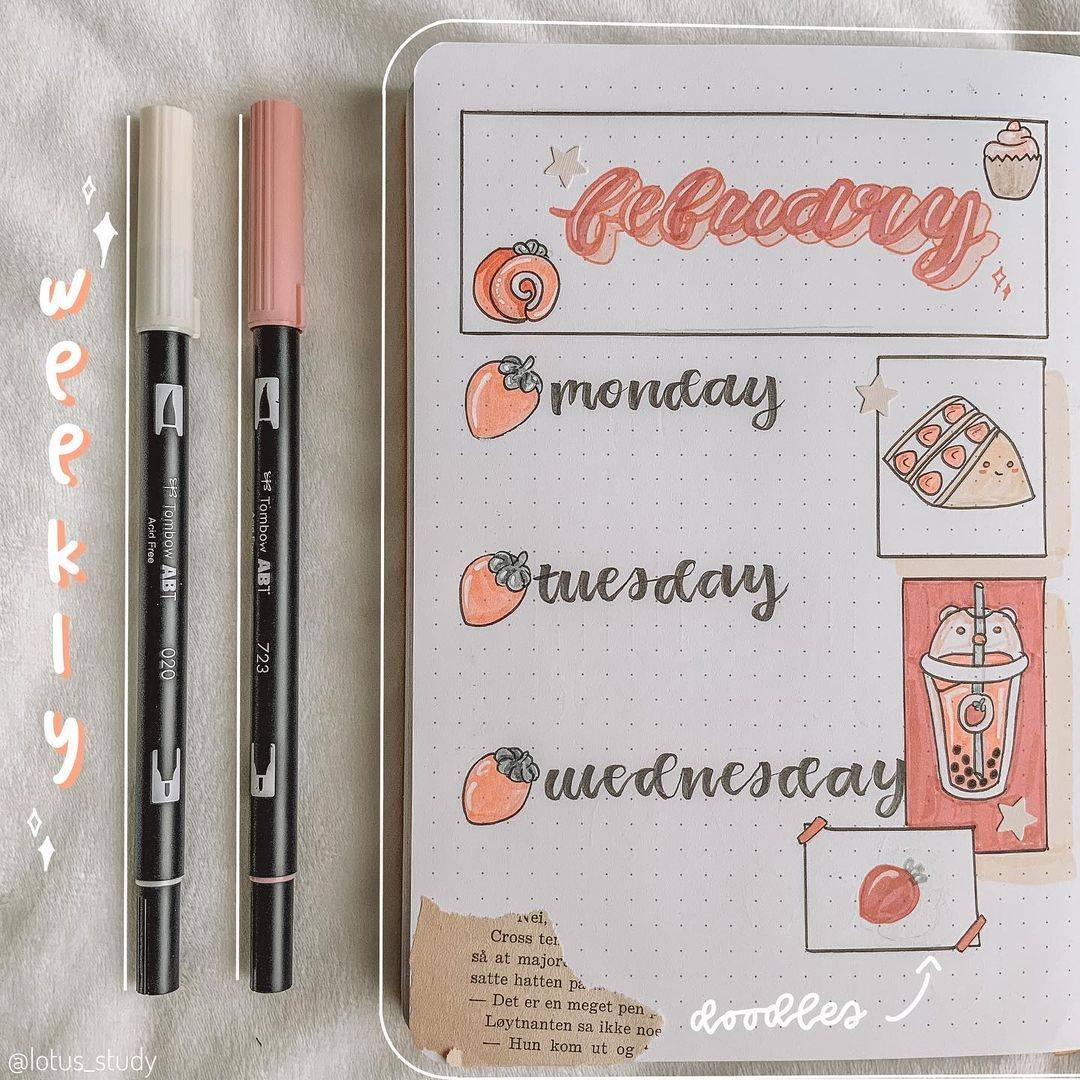 Credit: @lotus_study
Spice up your weekly spreads with subtle paper cut outs and some cute doodles! I love this strawberry cake and boba themed weekly spread by @lotus_study! The neutral colours with the bright pinks are such a dreamy combination!
---
6. Bubble Tea Doodle Page
Credit: @cloudyiswriting
Practice your bubble tea doodling skills with this easy step-by-step tutorial by @cloudyiswriting! I love having doodle pages in my bujo - it's another way for me to relax and clear my head. As there's zero pressure to make it perfect, this is a great creative outlet for me to have fun with! If you're like me, then really recommend doodle pages and checking out more step-by-step doodle tutorials from the bujo community!
---
7. Matcha Inspired Bullet Journal Spreads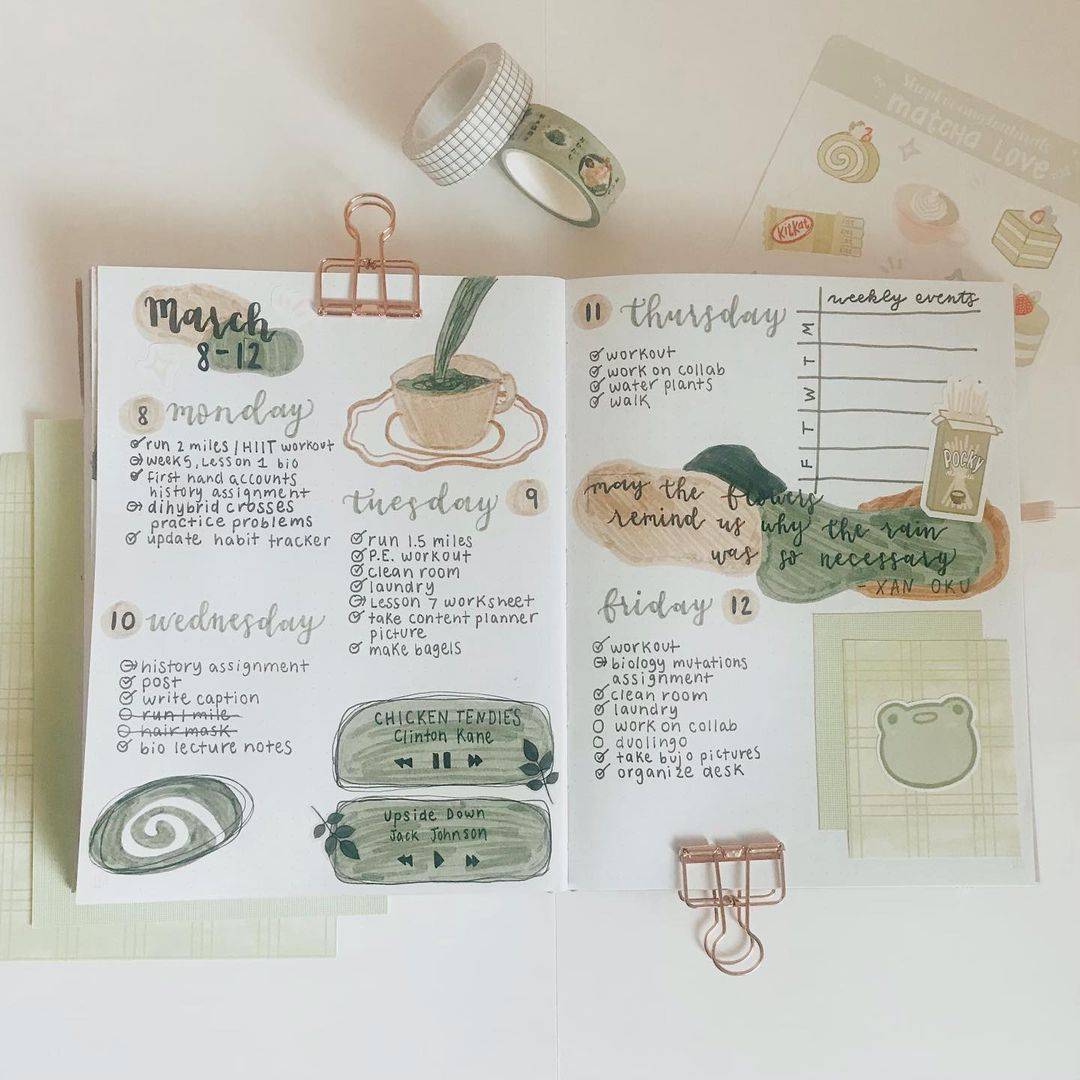 Credit: @isabellasbujo
Who doesn't love matcha?! It's my go-to order when I'm not sure what to get, and it never disappoints!! I love how @isabellasbujo has used earthy colours in her spread; that matcha roll looks so delicious! Her use of stickers on the page is also super unique and playful!
---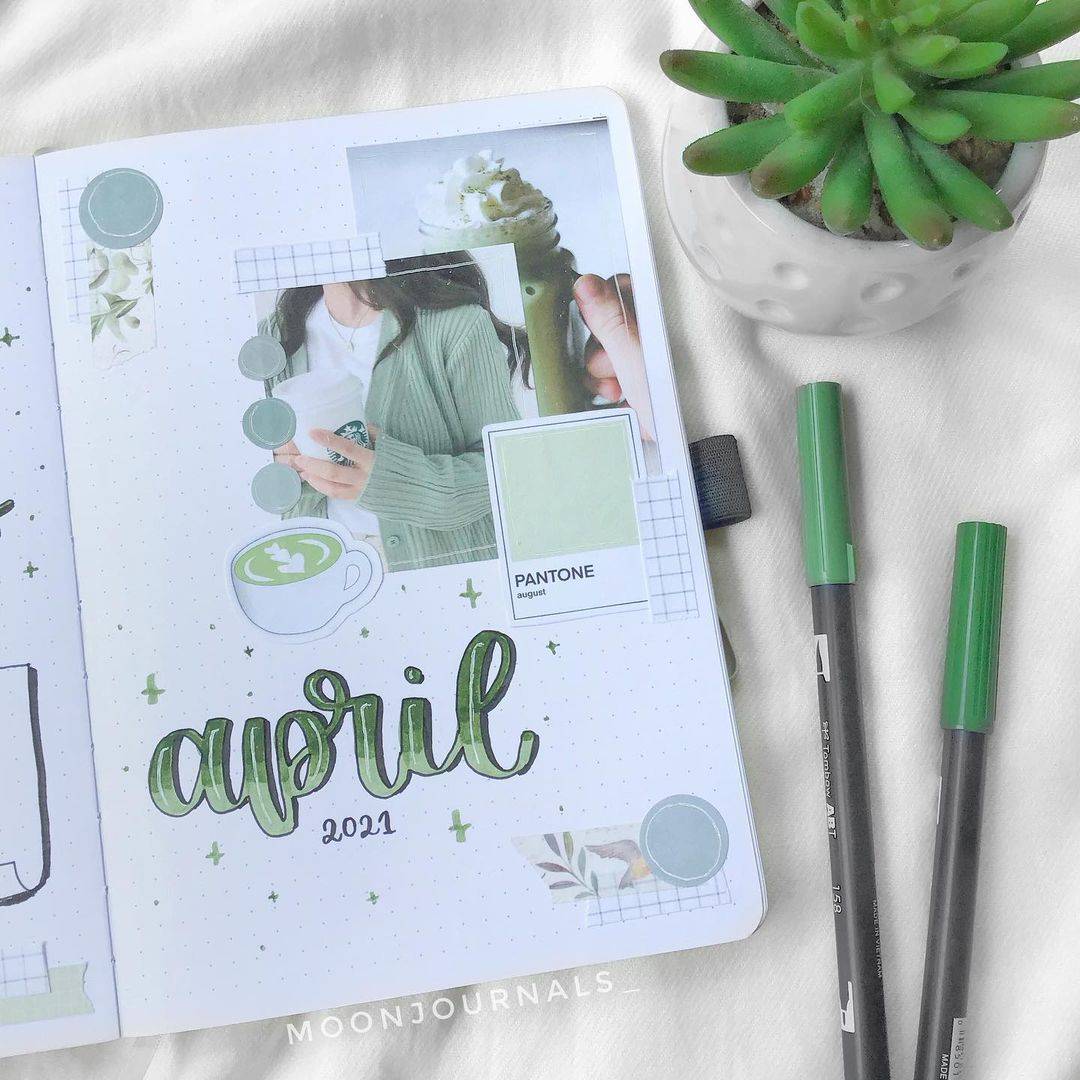 Credit: @moonjournals_
Here's another beautiful matcha-themed bullet journal spread! I love how @moonjournals_ has incorporated paper cutouts, stickers and washi on her cover page to create this beautiful collage! If you haven't tried making a collage yet, you definitely should! It's so therapeutic and I just love creating a mood with pretty pictures. It's almost like a vision board with everything coming together!
---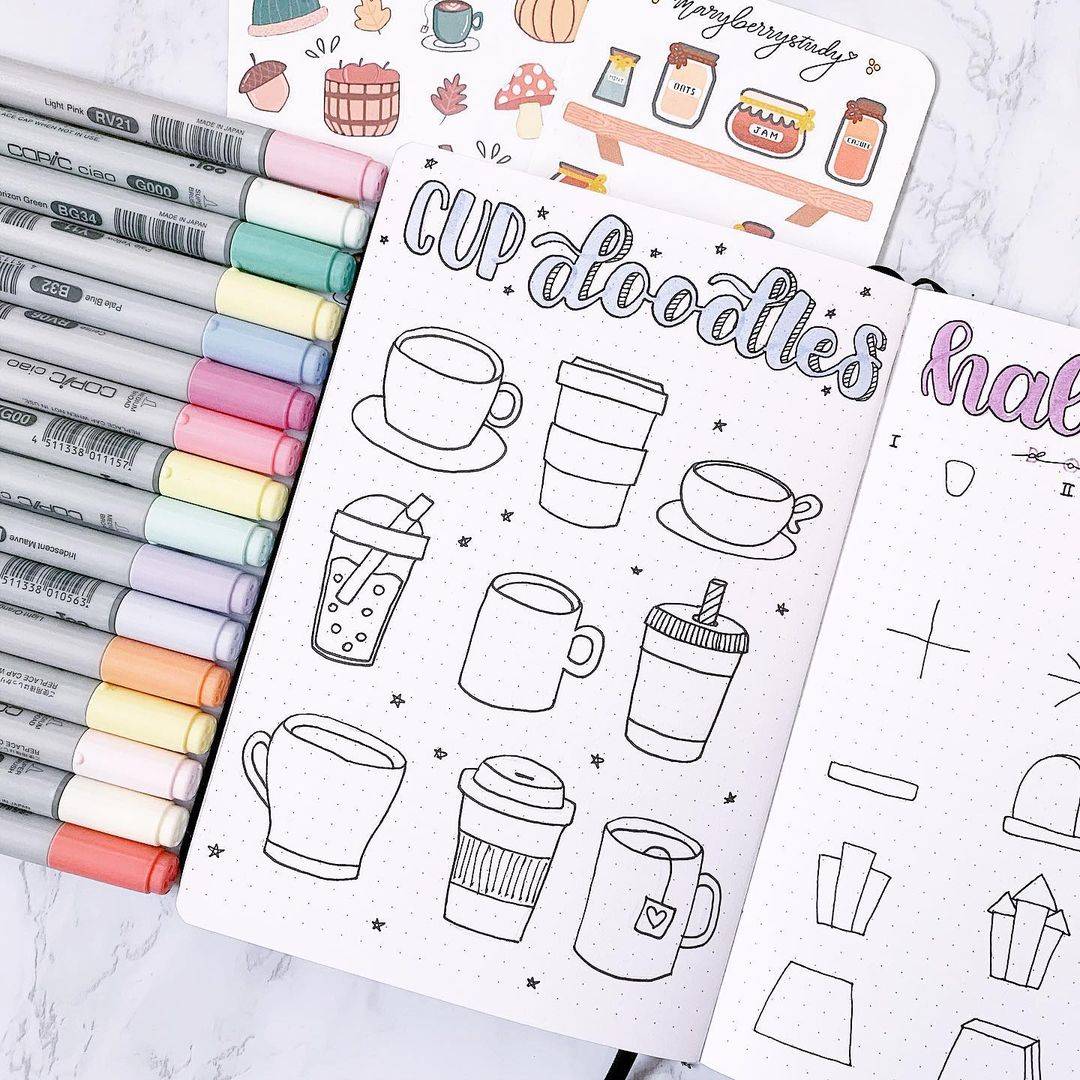 Credit: @nicolegracestudies
If you can't decide what tea flavour to do, and you love all kinds of tea and coffee, why not doodle different cups all over the page? Make it fun with different shapes and colours! I love this little doodle page by @nicolegracestudies; she's incorporated a wide range of cups, making it perfect for tea lovers!
---
10. Japanese Tea Time Theme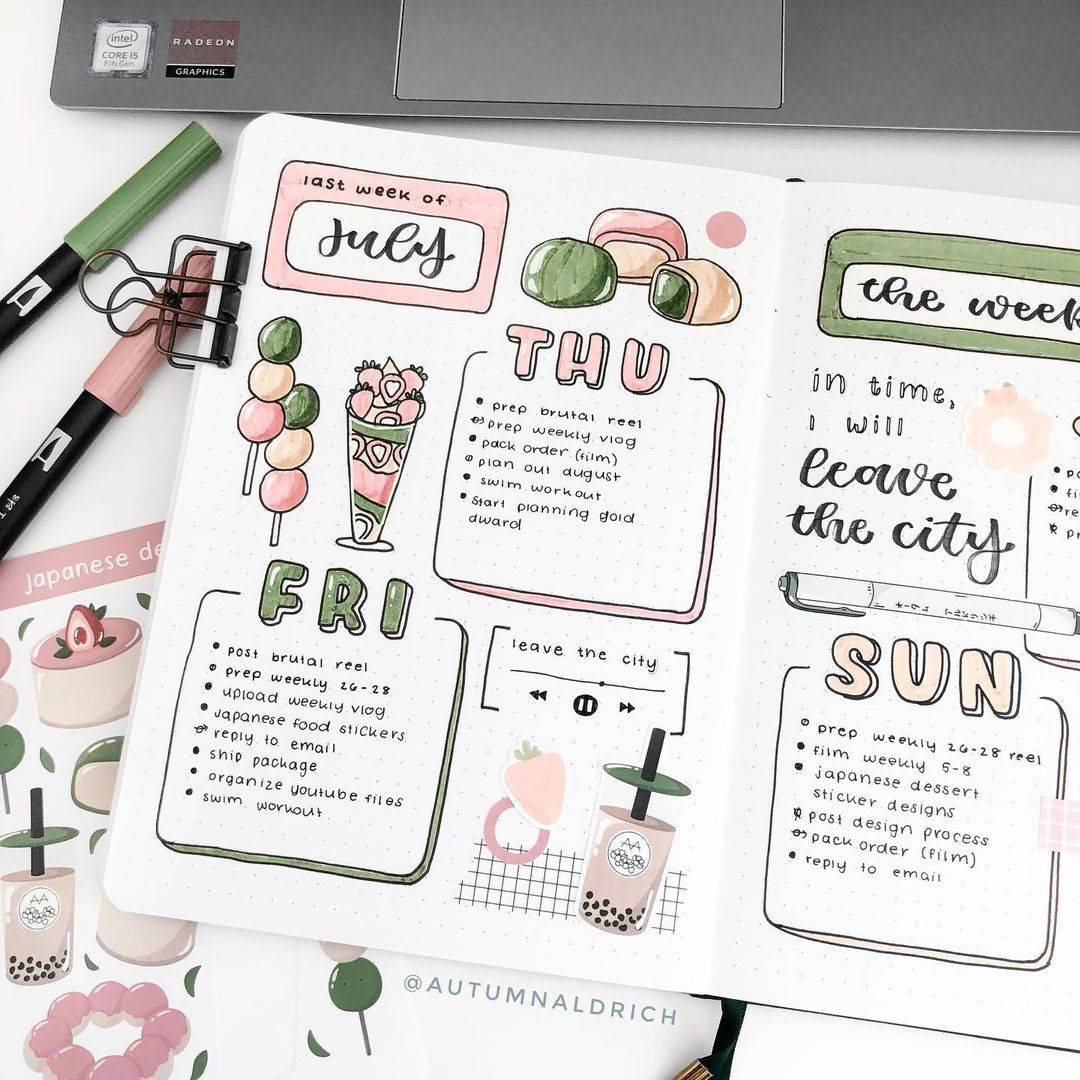 Credit: @autumnaldrich
Lastly, I love this little Japanese tea theme by @auttumnaldrich! The mochi and dango look sooo cute and I always love a pink and green colour combination. Strawberry and matcha look sooo good together!!
---
As you can see, there are so many tea themed bullet journal ideas to try! With various types and flavours out there, you can really have fun with whatever you choose!! I hope this blog gave you some inspiration for your next theme! Make sure to tag us on Instagram with whatever you come up with, I can't wait to see your imaginations run wild! Now that you have some more ideas, why not learn how to doodle cute borders in your bullet journal next? 💕
Try out our new Tsuki Tea Party Collection bullet journals + washis to match your bullet journal with your tea themed spreads!