Bullet Journal Yearly Cover Page Ideas for 2023
Bullet Journal Yearly Cover Page Ideas for 2023


---
My 2023 Bullet Journal Setup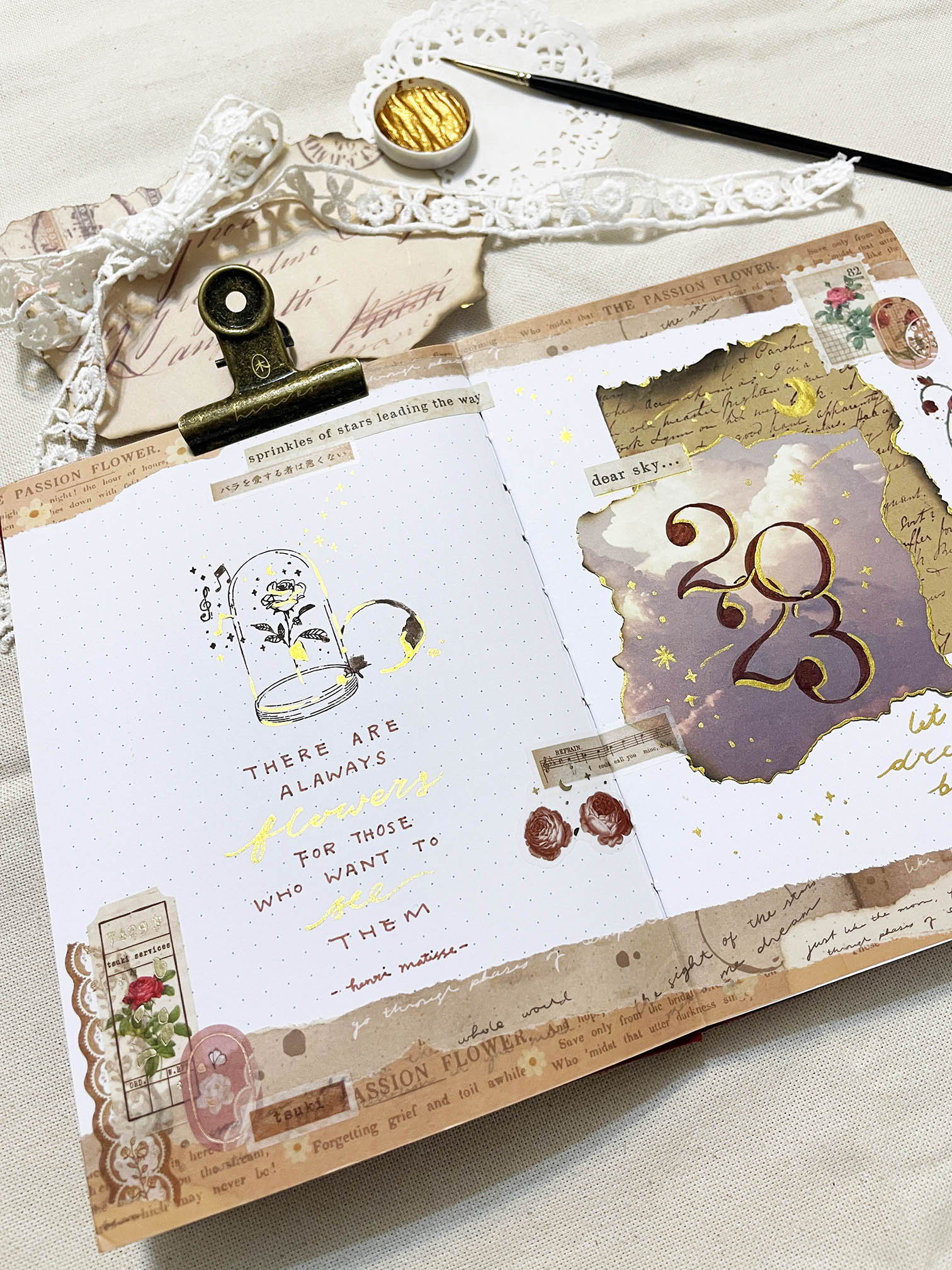 For 2023, I've decided to go for our Vintage Rose bullet journal in Petal Red. I just love the rich colour which is perfect for the festive season and just to brighten up my cold winter months.
For my cover page, I used some scrapbook ephemera elements to give the page a beautiful vintage vibe which I've been loving recently. I also used a mixture of vintage rose and light academia washi tapes for the extra scrapbook feel and gold paint to add some sparkle to my pages.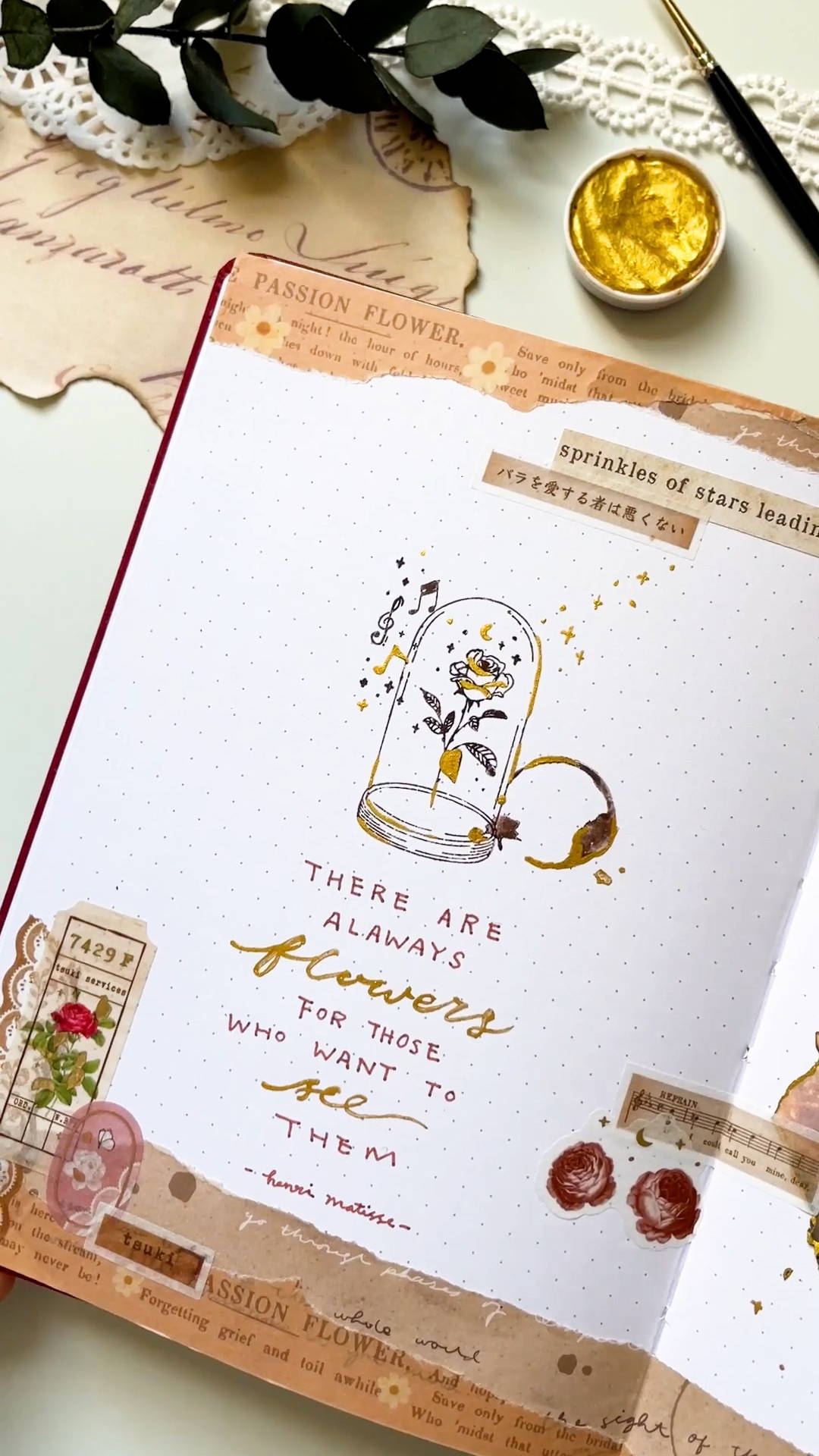 I also added a quote page to set the tone for the year which is "there are always flowers for those who want to see them".
---
My favourite yearly bullet journal cover page inspo

If you are looking for more ideas, here are my top 5 yearly bullet journal spreads from last year that you can definitely take inspiration from for 2023!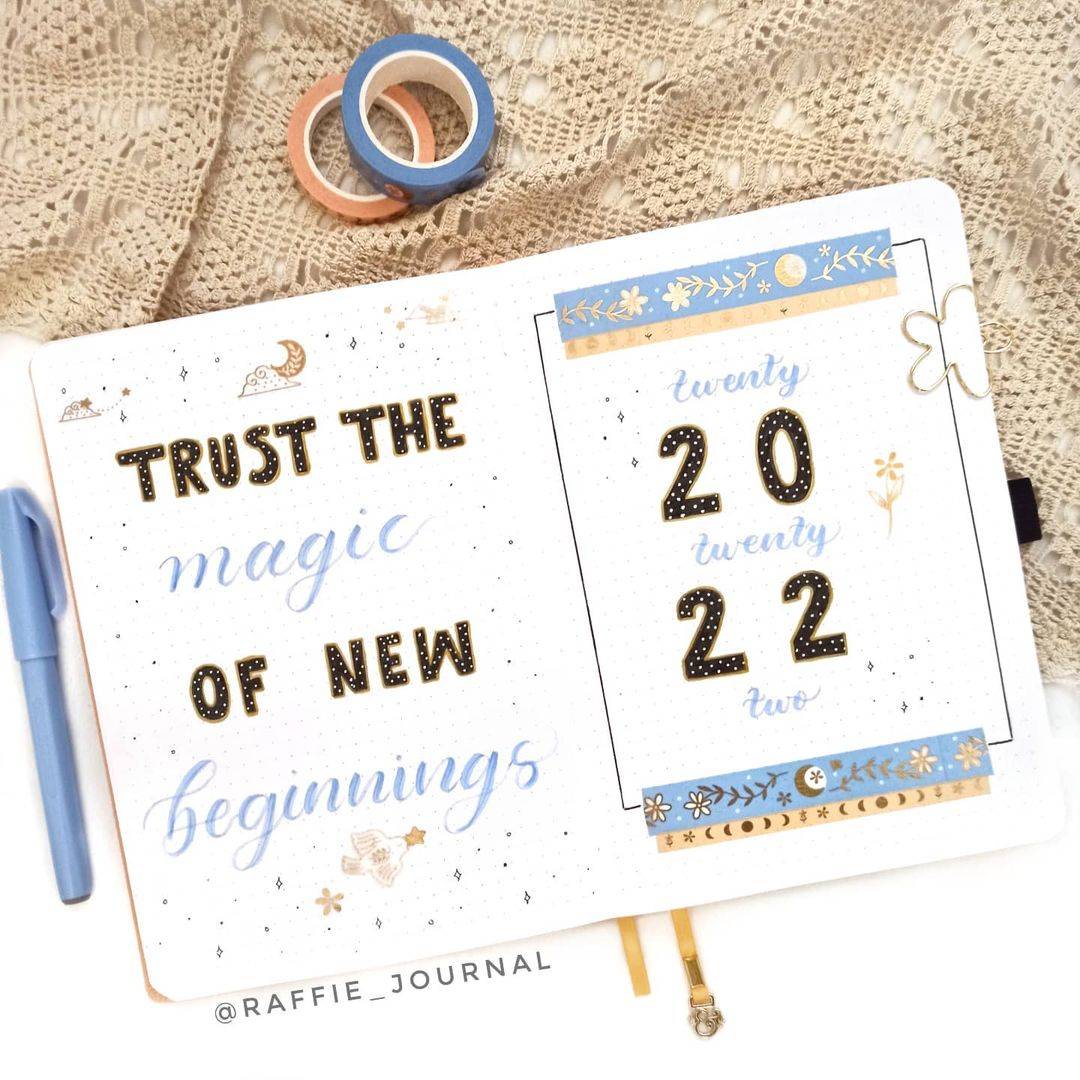 (Credit: @raffie_journal)
First up is this journal spread by Raffie! I love the soft colours and the inspirational quote. I love setting a quote for the year and it usually depends on what I want the year to be about. I love the quote she's chosen which is 'Trust the magic of new beginnings it's perfect for the new year and sounds very motivational. I also love her use of washi tapes which adds visual interest to the page.
---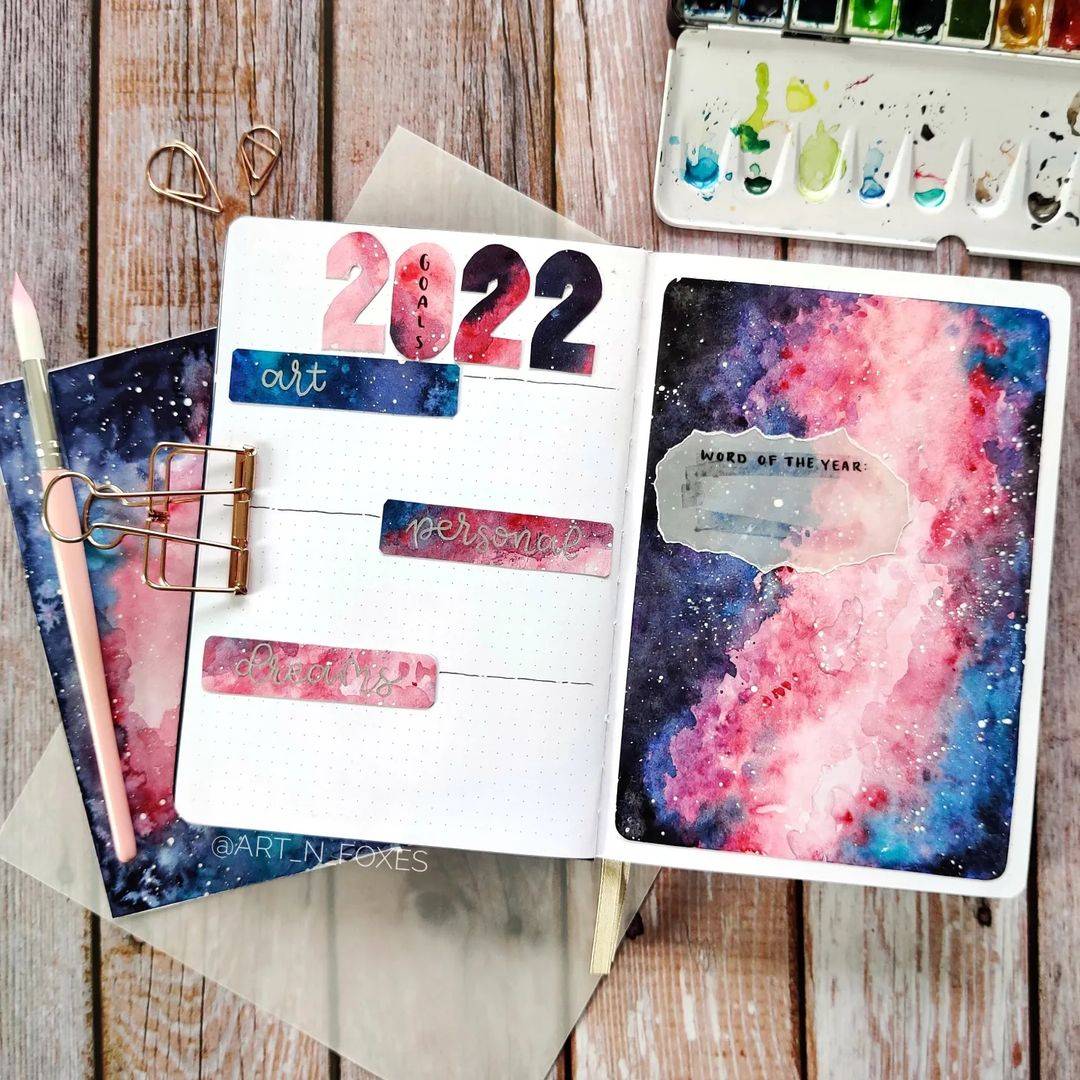 This spread is one of my favourites because of the beautiful watercolour painting. If you are into watercolour, a galaxy theme is a must! I also love that there's a portion for "word of the year" which again is perfect for setting the tone for the new year. What would your word of the year be? I'm still trying to think of mine but I want something related to my goals and dreams!
---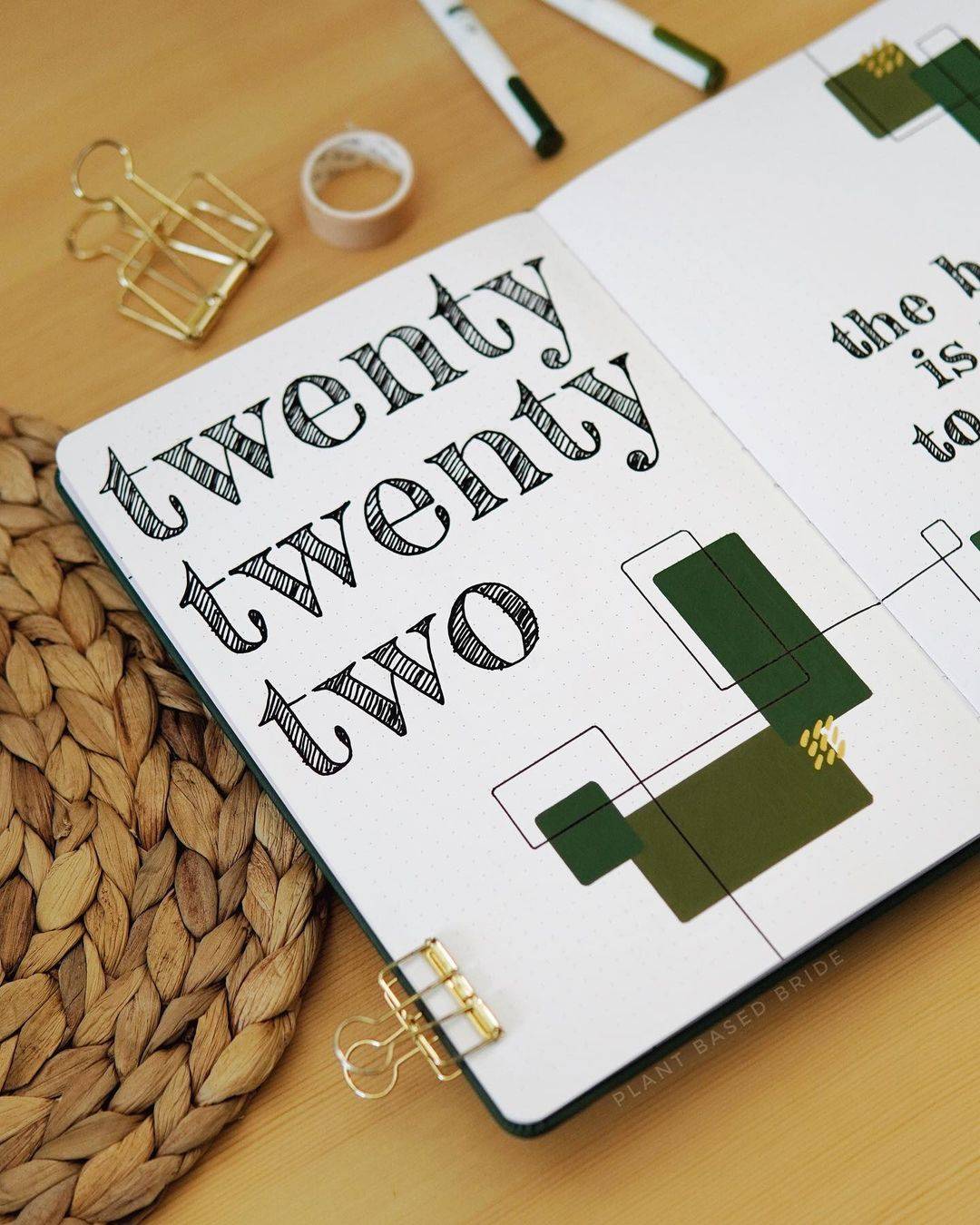 If you're a bit more minimalistic, Elizabeth's style is perfect for you! I love the simple lettering using a black ink pen and the use of geometric shapes and a monochrome colour palette. It's simple, chic and elegant!
---
This cover by Anna is so beautiful! I love the colour palette and the elegant flowers. It's neutral enough that it will blend in with the rest of your themes for the year and you just can't go wrong with a botanical bullet journal theme. I also love the text that says "a year of clarity" which is again a good way to set the tone for the year!
---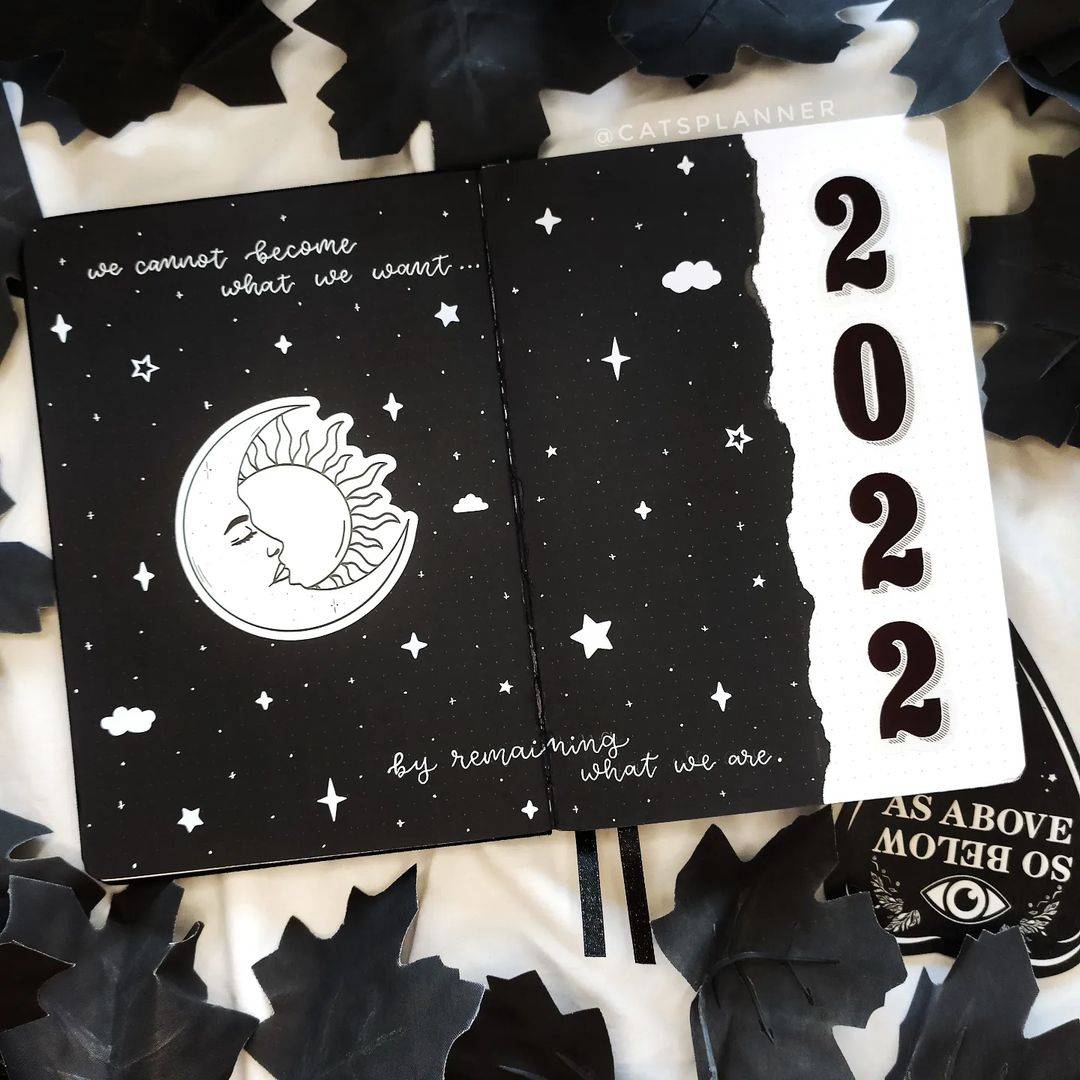 If you're picking up a black-page bullet journal, why not try this spread by Cat? I love the ripped page effect and keeping the year in a separate colour for it to stand out and then dedicating the rest of the page for beautiful sparkles.
There are so many ways you could get creative with your bullet journal cover page. You can use scrapbook paper, stamps, washi tapes or you can keep it simple with just a simple pen. It's all up to you and your personal aesthetic, as long as you're having fun. I hope you found this useful and if you want more inspiration, follow us on Instagram (@notebook_therapy) where we post beautiful artwork and tonnes of bullet journal inspo!
---
---