Top 10 Bookstagram Reading Journal Spreads
Top 10 Bookstagram Reading Journal Spreads


Recently I've been wanting to push myself to read more 📚 If you're the same and you're thinking of starting a reading journal this season and need some inspiration then we've got you covered! Here are my top 10 reading bullet journal spreads from the bookstagram community...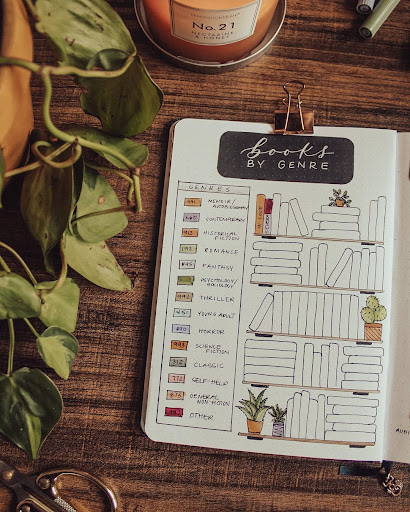 I love this bookshelf where you can colour code your favourite books by genre. It's always fun to draw your dream bookshelf as well and visualise it on your reading journal.
---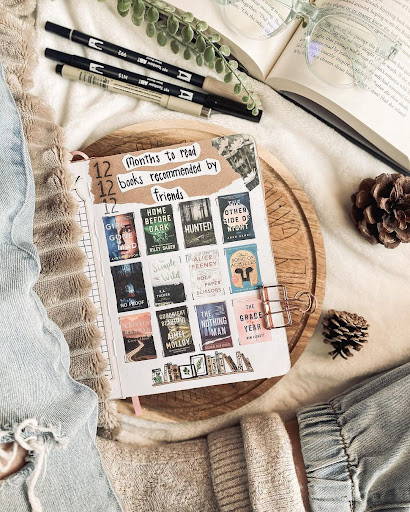 If you have a book club or a group of friends who are all into reading books, you might already have a long to-read list of recommendations from friends. A spread dedicated to all these recommendations could be a good idea. I like the idea of printing images of the actual book covers too.
---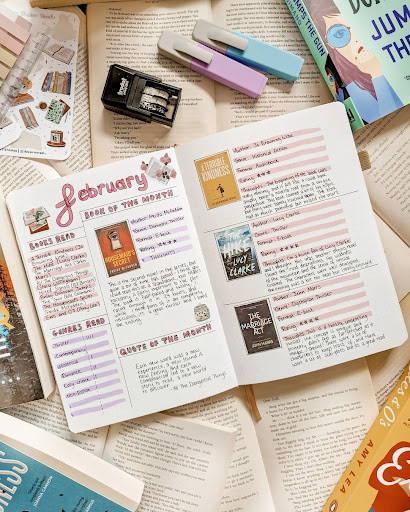 This whole spread is so useful for book journaling. I love that there are many different sections such as 'book of the month', 'books read', 'genres read', and my personal favourite is 'quote of the month' since I always highlight my favourite quotes from books! The book review on the right is useful too for remembering each book.
---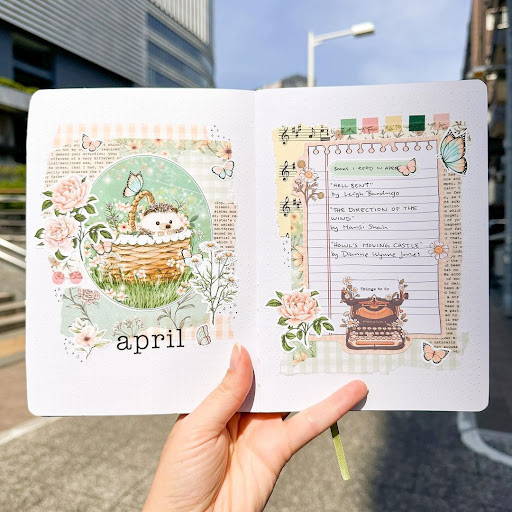 I love this cute and decorative spread by Hedda with a nice illustration on the left with the month to really divide each month and then a summary on the right of books they've read. You can definitely spice up your pages with stickers and stamps and I love exactly how this spread is decorated.
---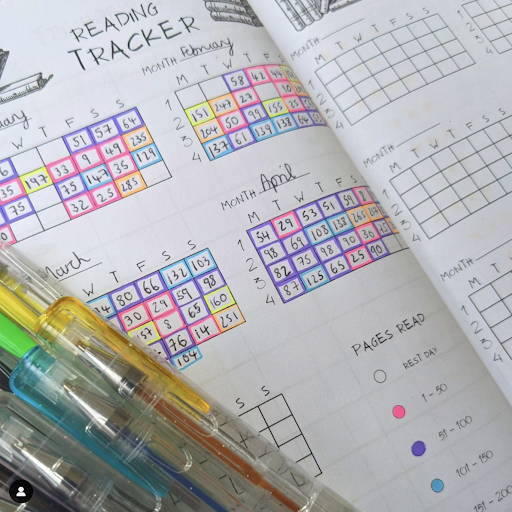 This reading tracker is such a useful idea and a must for every reading journal. You can colour-code each box to represent every page you've read which is so handy if you are trying to read more books.
---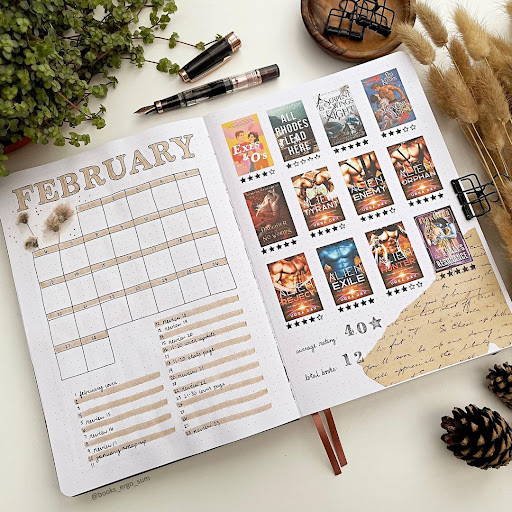 What's drawn me the most to this spread is the beautiful + neutral colour scheme but when I took a closer look I fell in love with how they've arranged the book covers and added ratings at the bottom.
---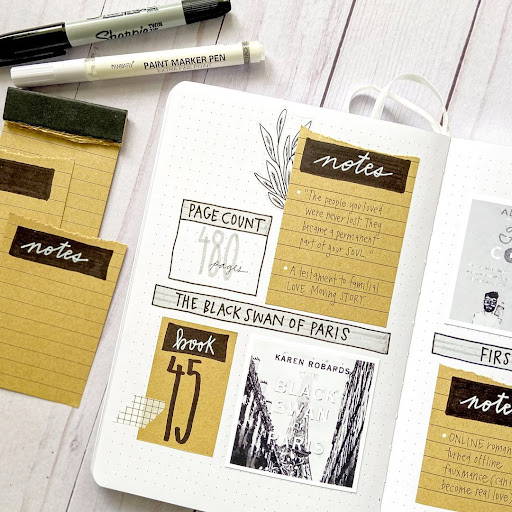 I love this simple spread for your reading journal where there's a section for page count, general notes, book number and the cover. It's such a simple and easy way to keep track of your reading! I also love the use of lined paper and minimal colour.
---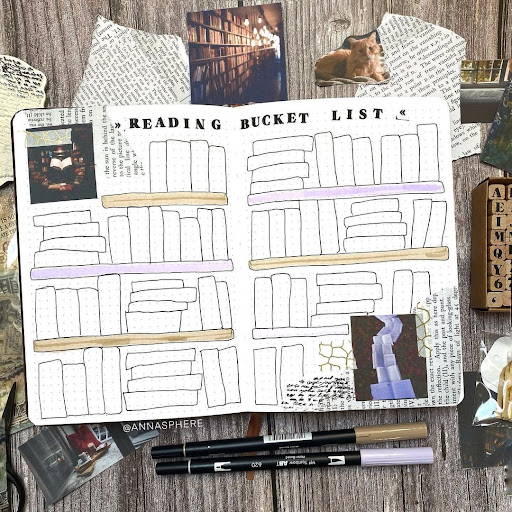 Some people have a travel bucket list and others have a reading bucket list! This is really good if you have a long list of things you want to read and you want to keep them all in one place so you can keep track of what you've actually already read. I also always love a shelf drawing for books just to have a visual image of my mental shelf.
---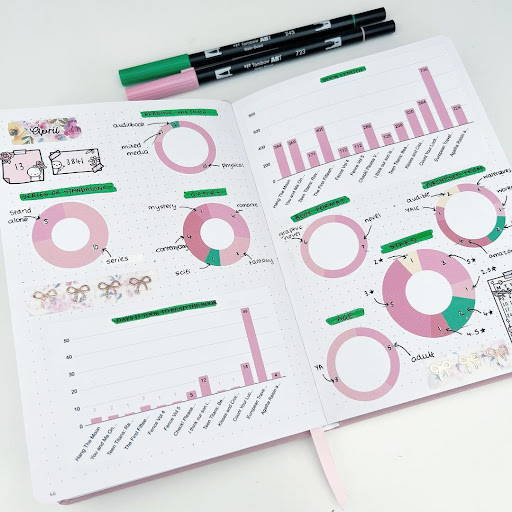 Something slightly more technical but still visually pleasing is this spread by @peaceloveplan. I love the use of colour and the minimal use of washi tapes/stickers. I also find the neat graphics and pie charts very satisfying. This is such a good way to track your reading if your brain enjoys graphs more.
---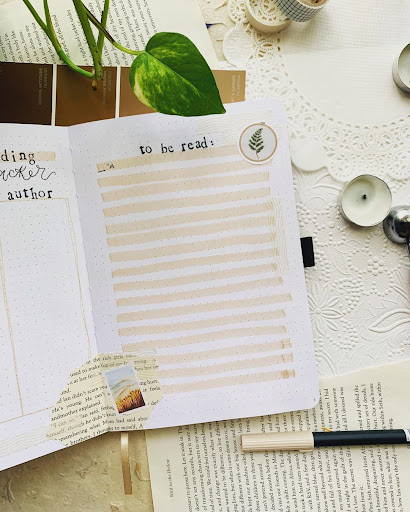 Last but certainly not least, is this super simple and easy list of books to read. If you like to keep lists but want to make it a bit more aesthetic, I recommend trying out this technique Rachel uses with the highlighter alternating each line. It just makes any old list pop!
I hope you found this blog useful and gave you more inspiration to start your reading journal and what pages to keep. Why not try junk journaling as well? Read our Ultimate Guide to Junk Journaling.
---