My 2022 Yearly Bullet Journal Spreads
My 2022 Yearly Bullet Journal Spreads

---
Starting a new bullet journal can be pretty daunting, whether you're a beginner or a long time bullet journaler. I get it; there's a lot of plans to be made for the year ahead! But don't worry, setting up your bullet journal for the new year can be fun, especially with new yearly bullet journal spreads that you're going to want to fill in! If you're new to bullet journaling, I recommend you read our Ultimate Guide to Bullet Journaling before getting started! If you already know the basics. like making a key page, index page, yearly page, monthly spreads and weekly spreads, then keep reading for new ideas!
---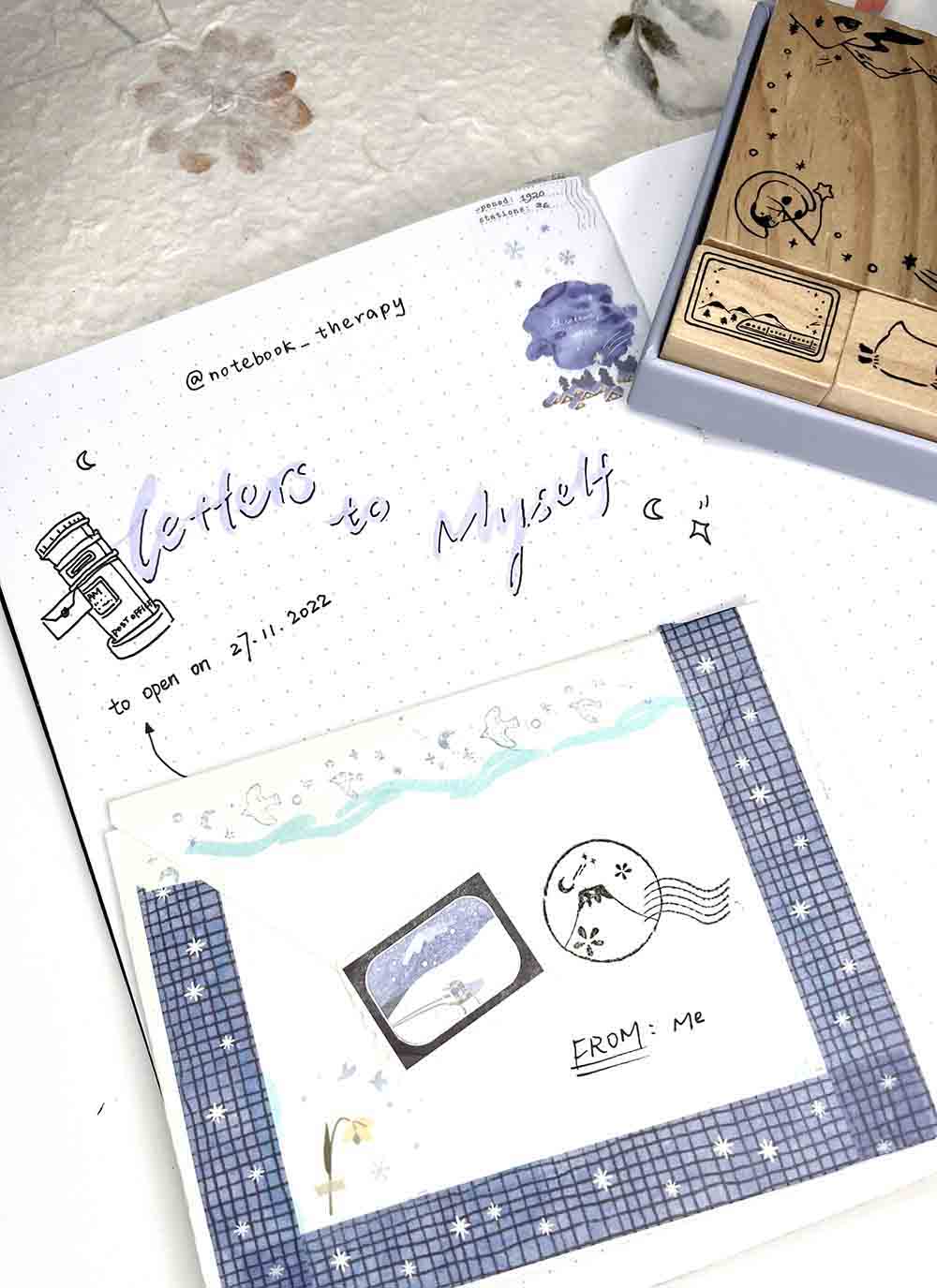 A great way to start 2022 is by writing a letter for yourself to read in 2023! I absolutely love doing this because it gives me a chance to reflect and see how I've changed and grown in a year. You can write anything you want in the letter! Last year I wrote about how I felt and where I see myself in the next year. It's just so nice seeing how different you feel about things, and sometimes seeing how your feelings have stayed the samecan help you feel confident about some decisions!
---
---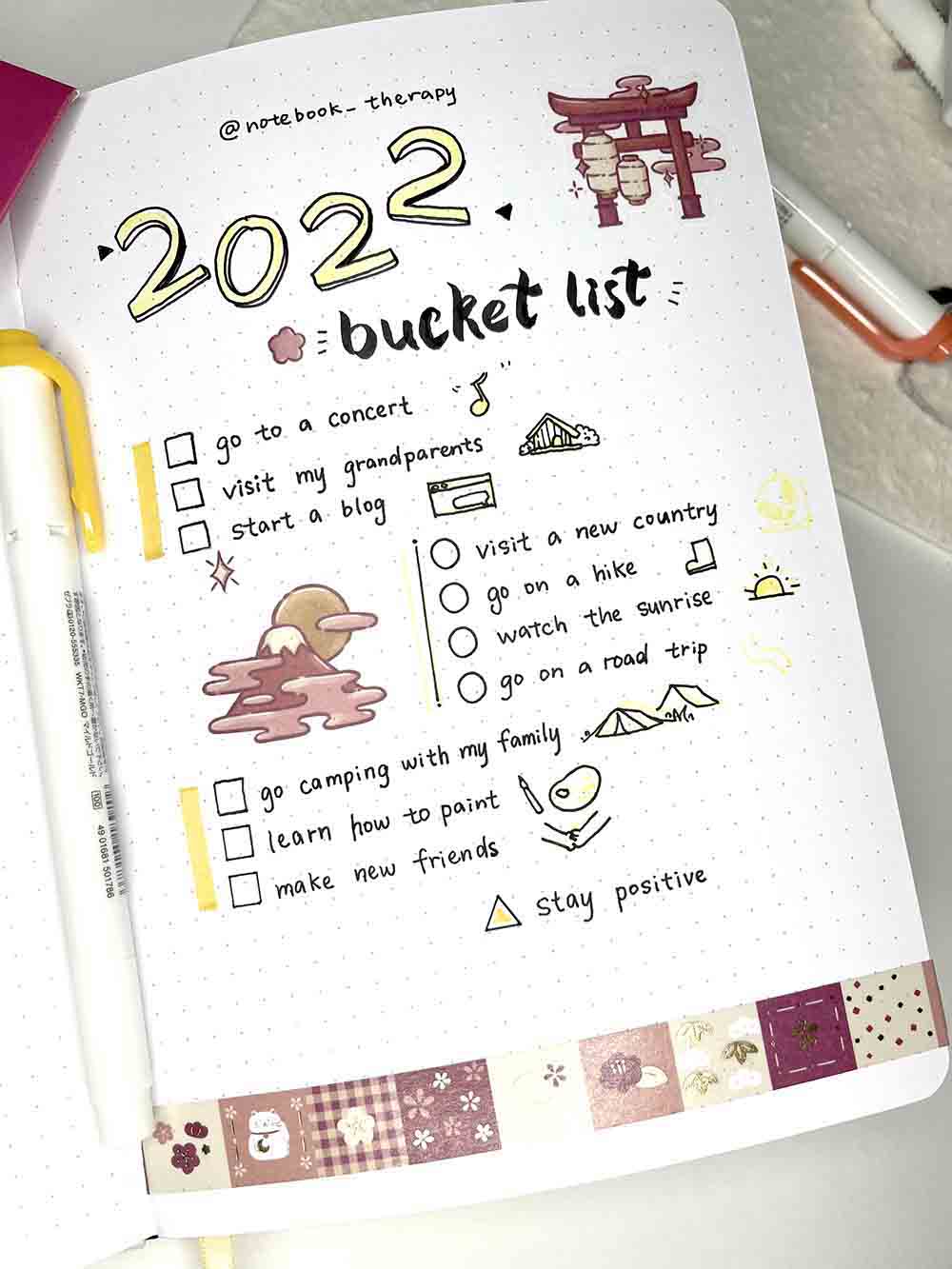 Another good way to start the year is with a bucket list of things you want to accomplish within the year. It's pretty self explanatory and you can definitely write any goals, no matter how small or big. For 2022, one of my main goals is to learn how to play an instrument, so I'm definitely going to be signing up to a class in the new year!
---
---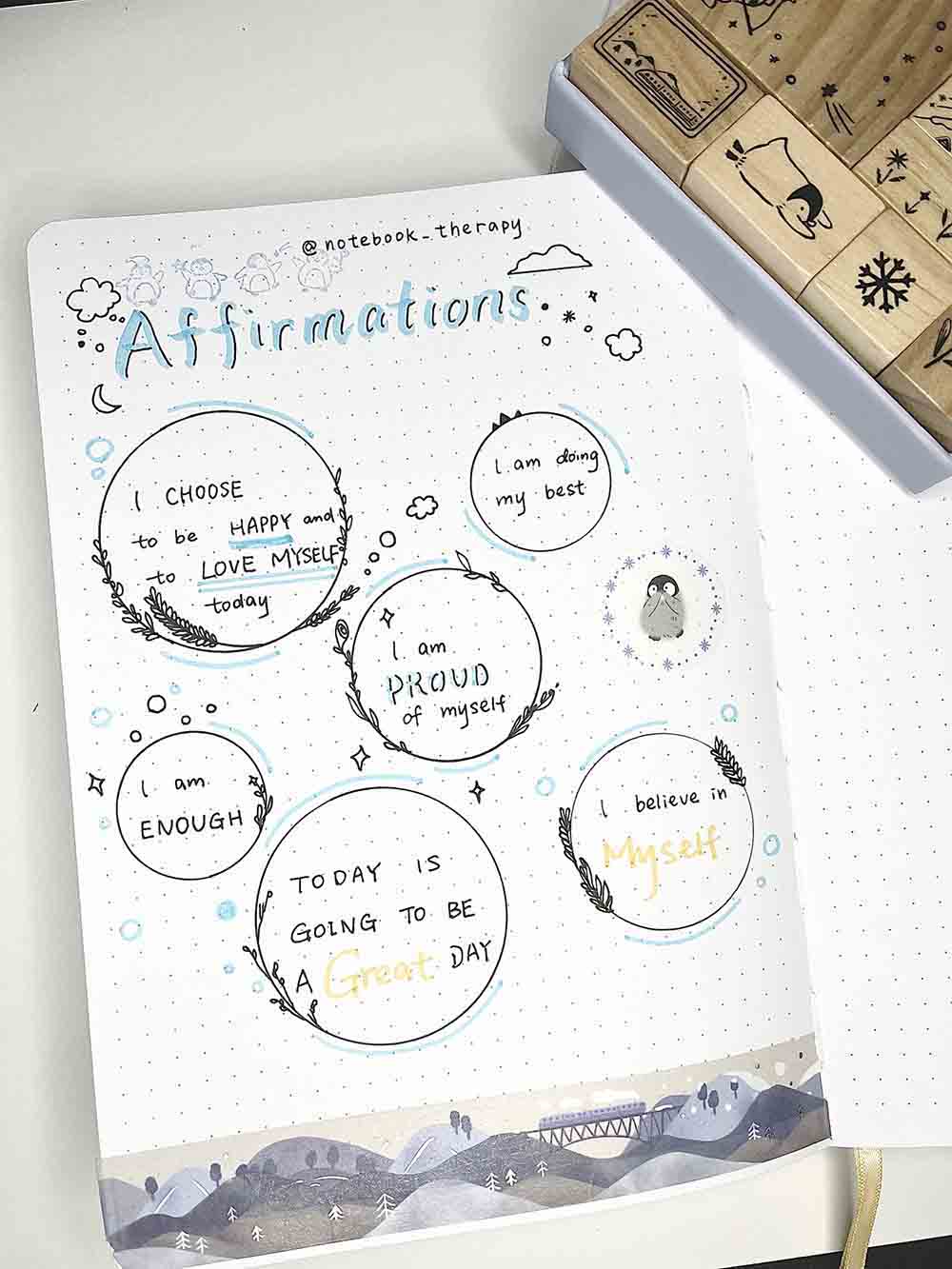 I find affirmations really essential for me as I like to set the tone for each year. Every year, there's a main obstacle I want to overcome or a lesson I want to learn, and I base my affirmations on these lessons. For 2022 I want to be more kind and loving to myself, so I have written some self-love affirmations!
---
---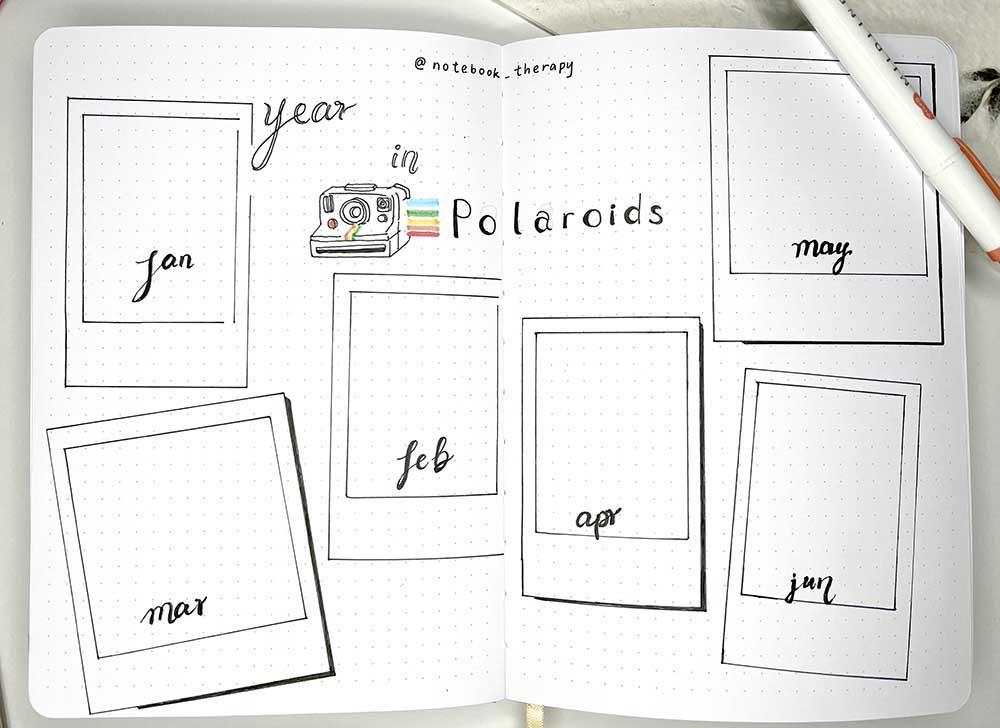 A fun one to do is a page for all your polaroids! If you have a polaroid camera, this is perfect for you but you can also always just print your photos if you have a printer at home. I love doing a year in polaroids bullet journal spread just because I looove looking back at all my photos. This is such a good way to pick your highlight of the month, by choosing the one photo that really defined that month in your year.
---
---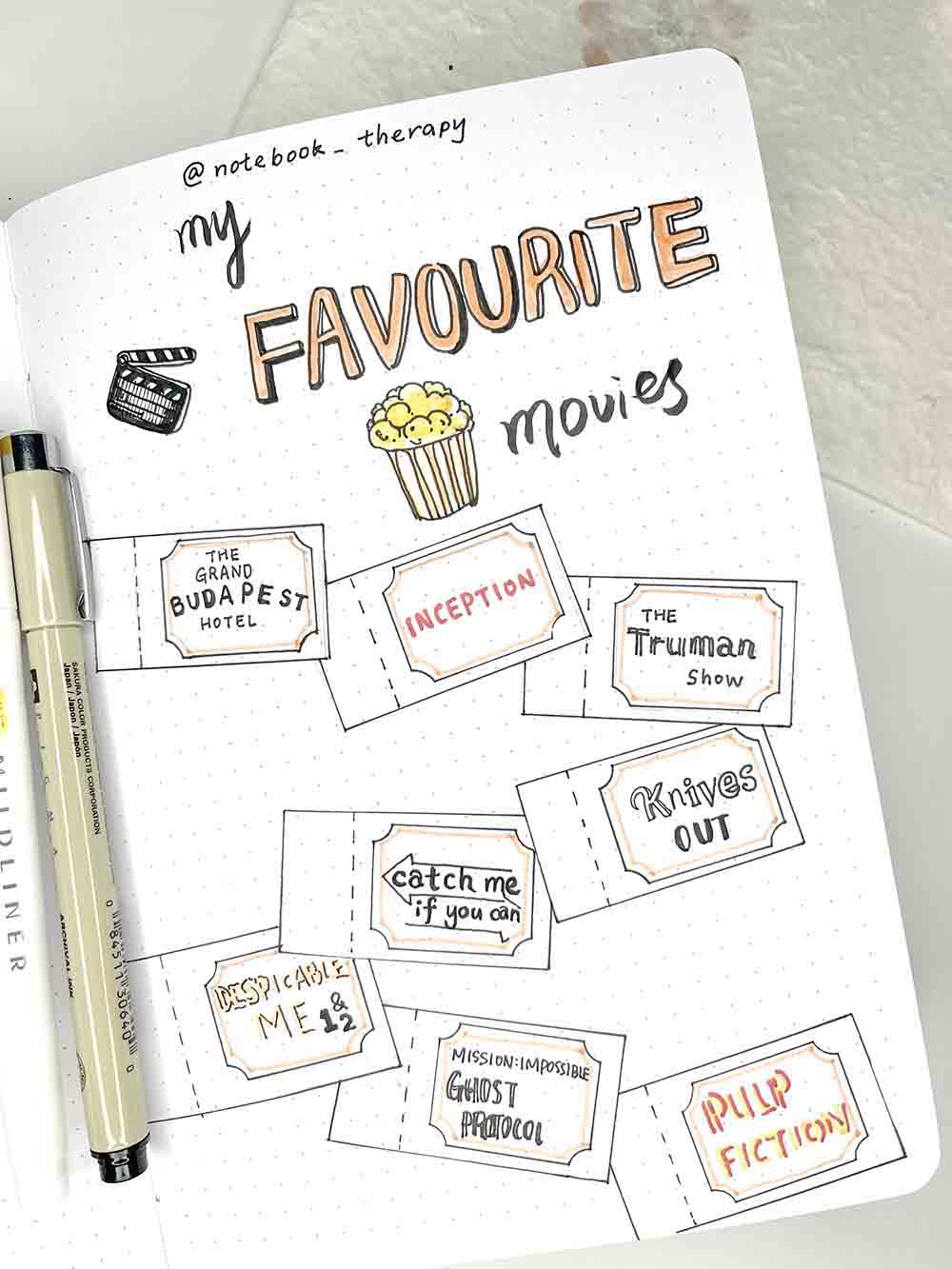 This spread is quite versatile and can be about any of your favourite things! I've chosen to do a 'Favourite Film' bullet journal spread because I want to watch more films next year. Of course, you can also do books, songs, recipes, outfits and many more!!
---
I hope this blog gave you some bullet journal ideas for 2022! If you use any of these ideas, I'd love to see them, so please tag us on Instagram (@notebook_therapy)!