Monthly Phone Wallpaper
Monthly Phone Wallpaper ✨


Excited for October freebies?
This month, we're super happy to share our new free wallpaper with you! Inspired by the burnt orange fall leaf colours of the autumn season 🍂  
Designed in house by our incredible team, this calendar wallpaper is decorated in a cute fox illustration, vintage mushroom art + fluttering autumn leaves 🦊🍄
Use to plan all your wholesome autumn activities, from walking in your local woodlands + mushroom foraging to sitting cosy + comforted by the fire 🤗
Print + stick into your bullet journal spread for an adorable autumn twist, or use digitally on your mobile phone everyday! Discover our new Tsuki Kitsune bujo for the full fox aesthetic 🌙
🍁
Simply pop your email address in the box below to receive your free phone wallpaper! When you've had a chance to use it, remember to tag us on Instagram!!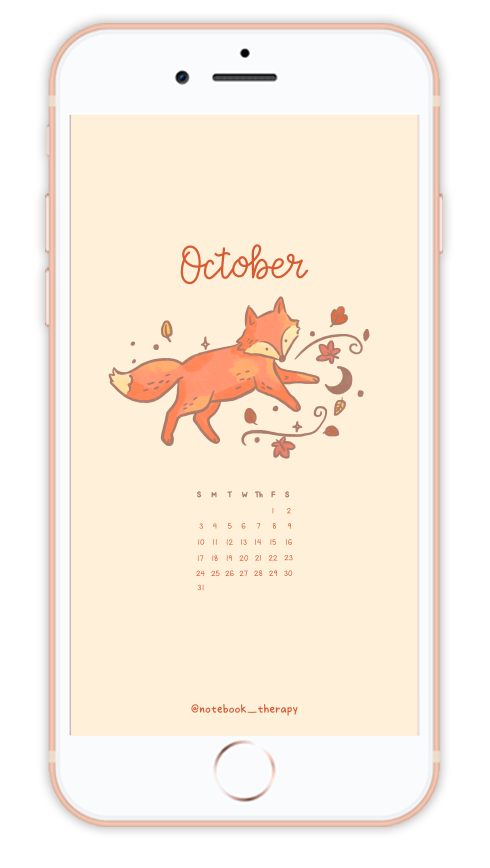 ---