How to Use Bullet Journal Stencils
How to Use Bullet Journal Stencils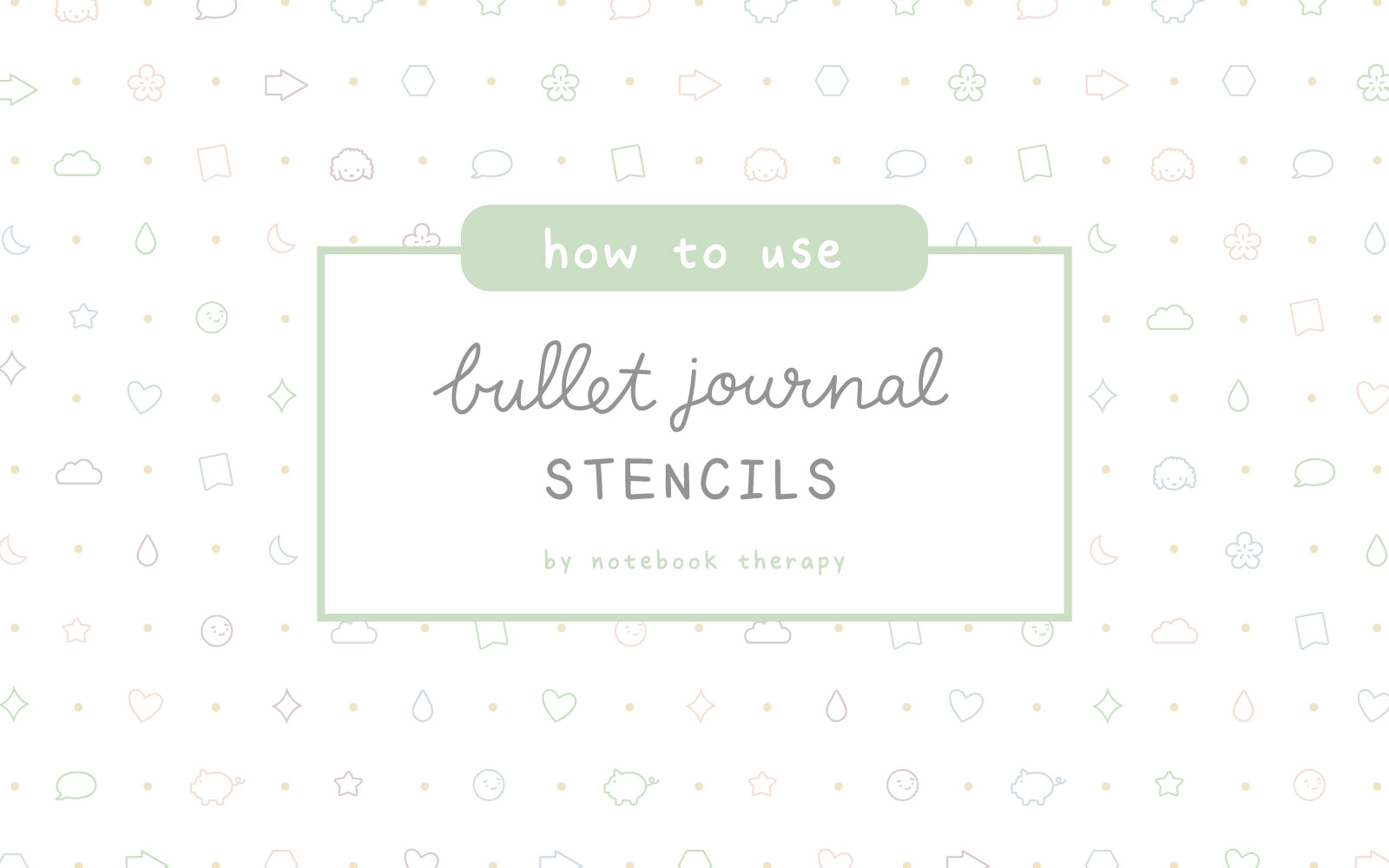 ---
We all know that bullet journaling makes getting organised easier and a lot more fun! I definitely enjoy planning my days and I always look forward to creating my spreads, but sometimes drawing everything freehand can be difficult. With these new bullet journal stencils and some microns, a simple ballpoint pen, gelly rolls and some mildliners, etc. you'll be able to get fun spreads that look aesthetic in no time!! In this blog, I'll show you how I use the stencil shapes to make bullet journaling super fun and easy!
---
---
What kind of stencils are there?
There are lots of different types of stencils you can use on your bullet journal and with the option of mixing and matching you'll never run out of shapes to create! But for the sake of making things easier and simpler for you, the most popular ones are letter stencils, flower stencils, mandala and other pattern stencils, geometric stencils! You can use letter stencils for creating titles and headers at ease - these stencils are especially useful for lettering beginners!

Flower stencils are also very common - obviously! Who doesn't love a good flower doodle? Fortunately, flower stencils are widely accessible to help you decorate your spreads and depending on the shape of the stencil, you might even be able to use them as trackers!

Mandala stencils and other pattern stencils are also great for decorating your bujo cover pages and weekly spreads. Geometric stencils can also be used for aesthetic purposes but because they're so versatile, they can also be used as trackers!
---
---
Your essential stencil sheet might look different to someone else's ut for me, personally I consider functional stencils such as trackers crucial for bullet journaling!
---
Bullet Journal Grid Stencils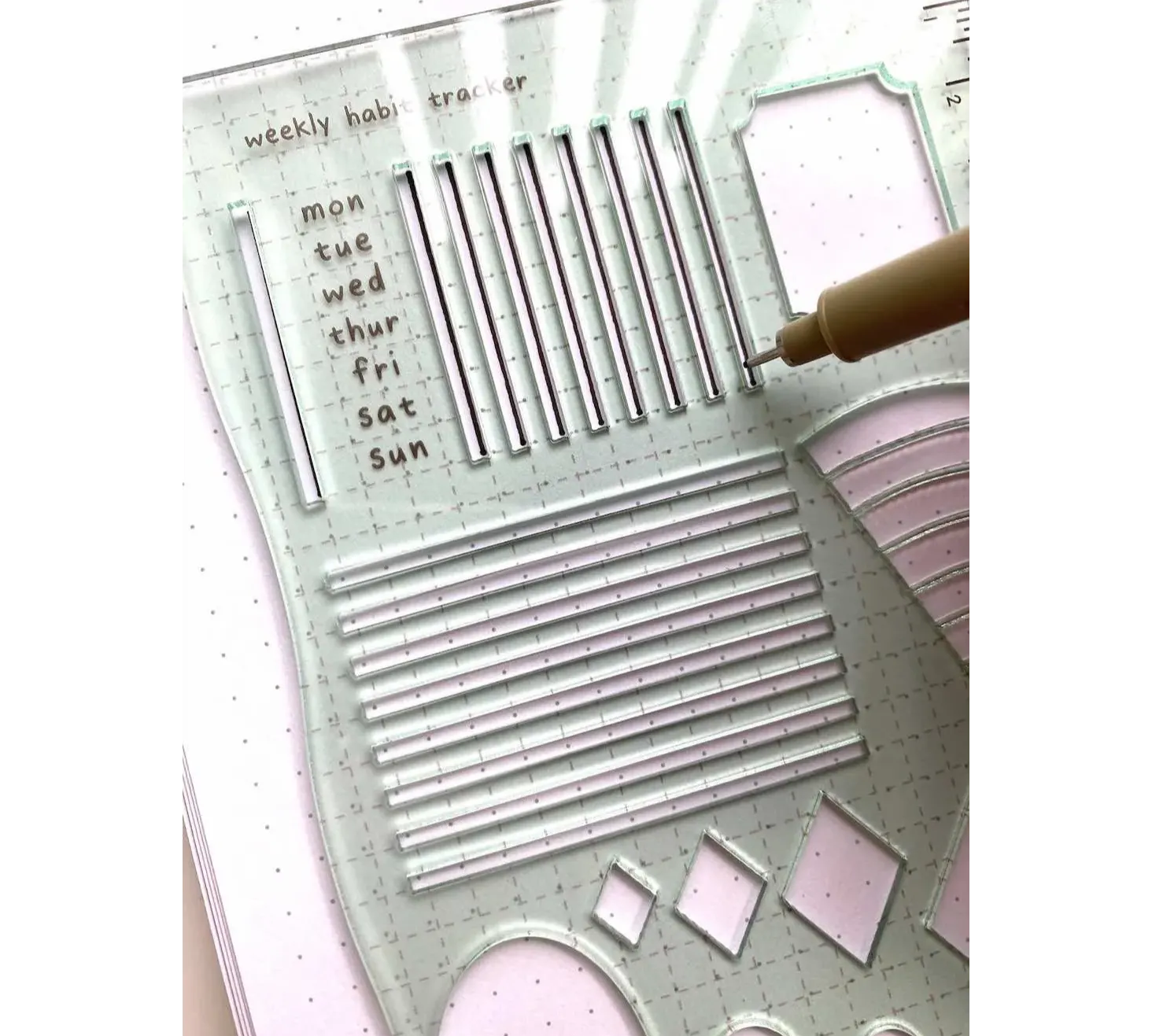 With this stencil shape you can track your habits weekly. It's so easy to use and because the lines are fairly thick, you can use ballpoint pens with ease! However, if your pen is thinner than the lines simply pick a side for your pen to trace and go!
I honestly love tracking my weekly habits like this!
---
---
Circle Bullet Journal Stencils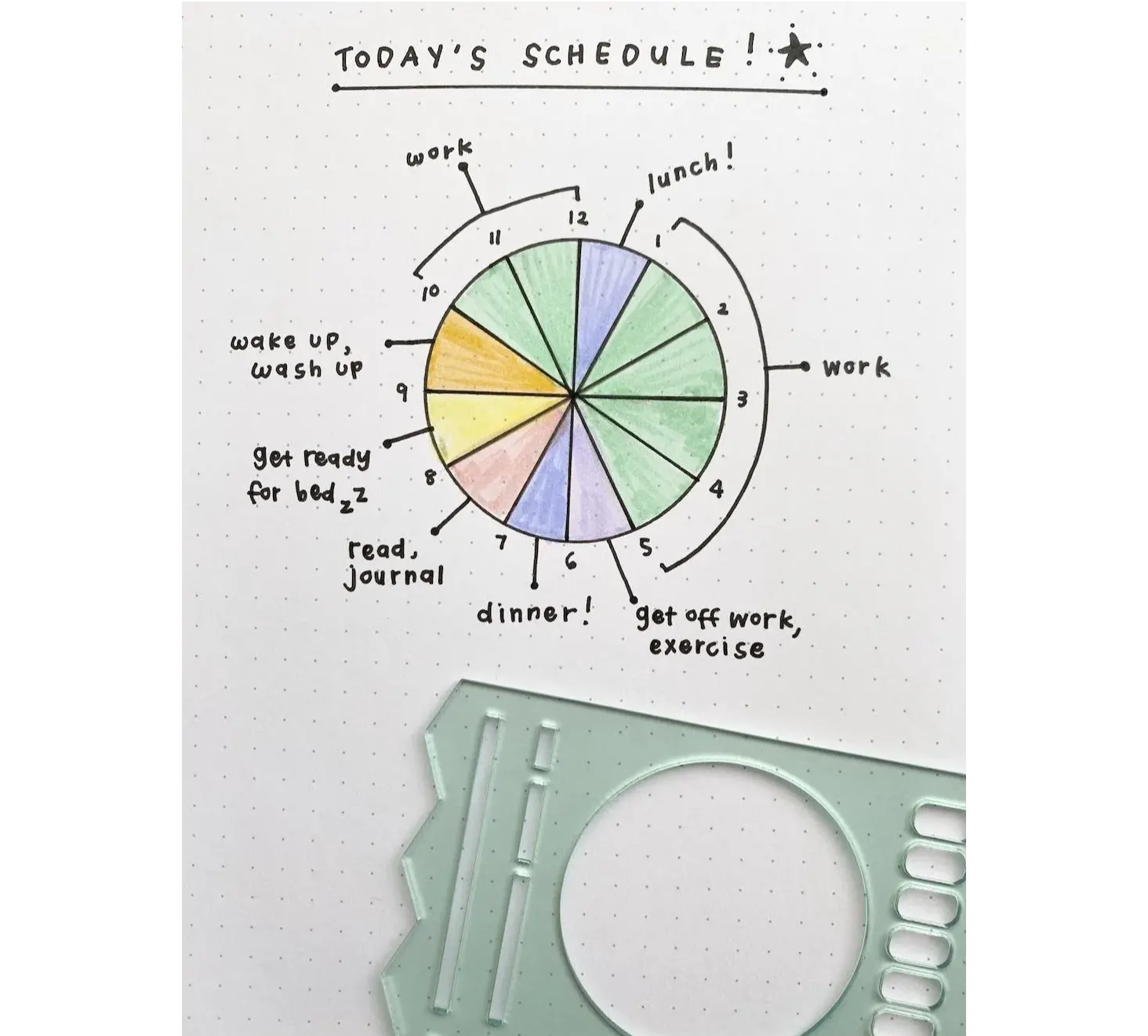 Another stencil shape I like to use is this circle tracker! You can use it to create… you guessed it - circular trackers! This includes things like pie charts to plan your daily schedule or you can even use it as a timeline for monthly events. It's very versatile and these are just 2 of the many ways you can use these circles!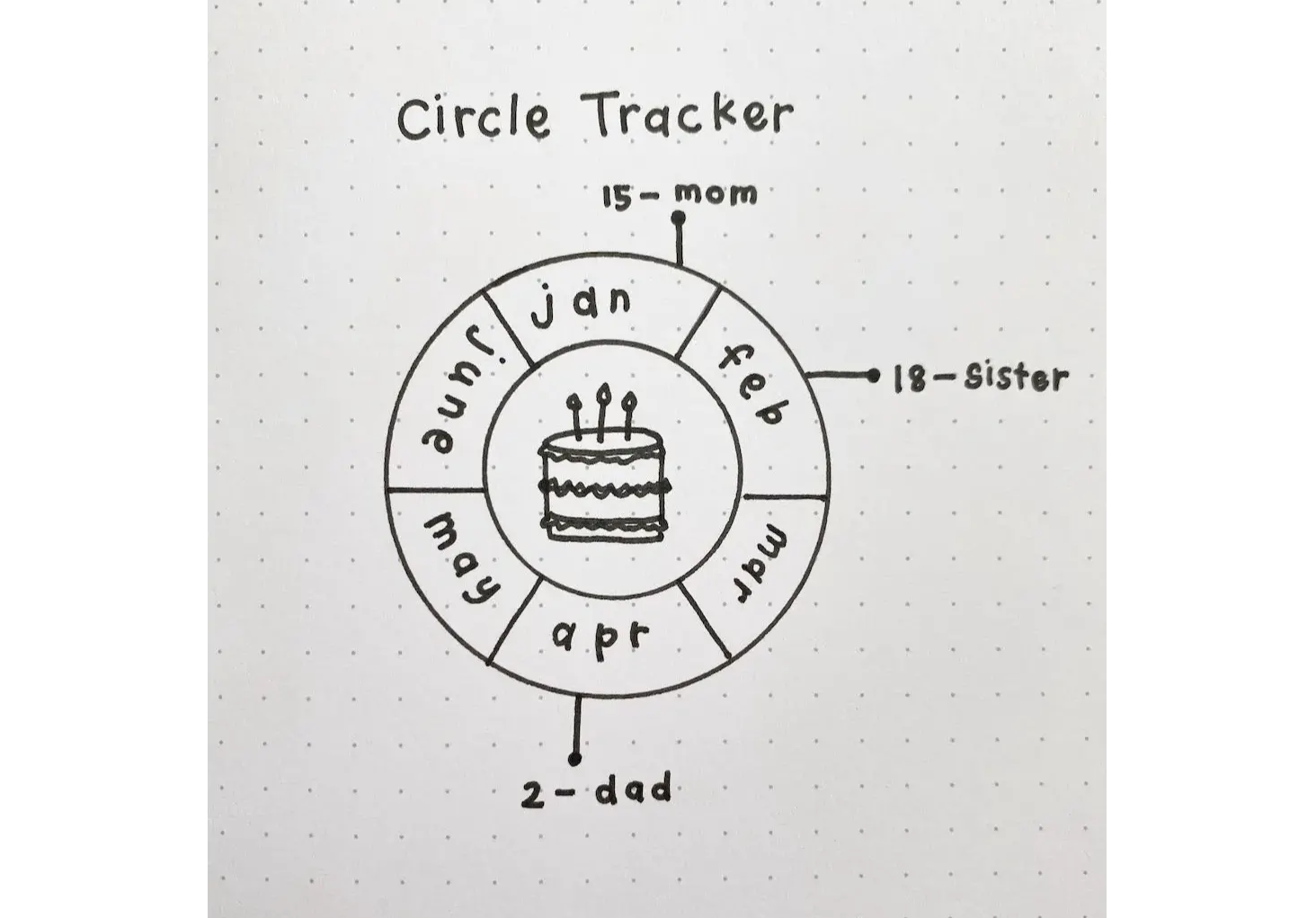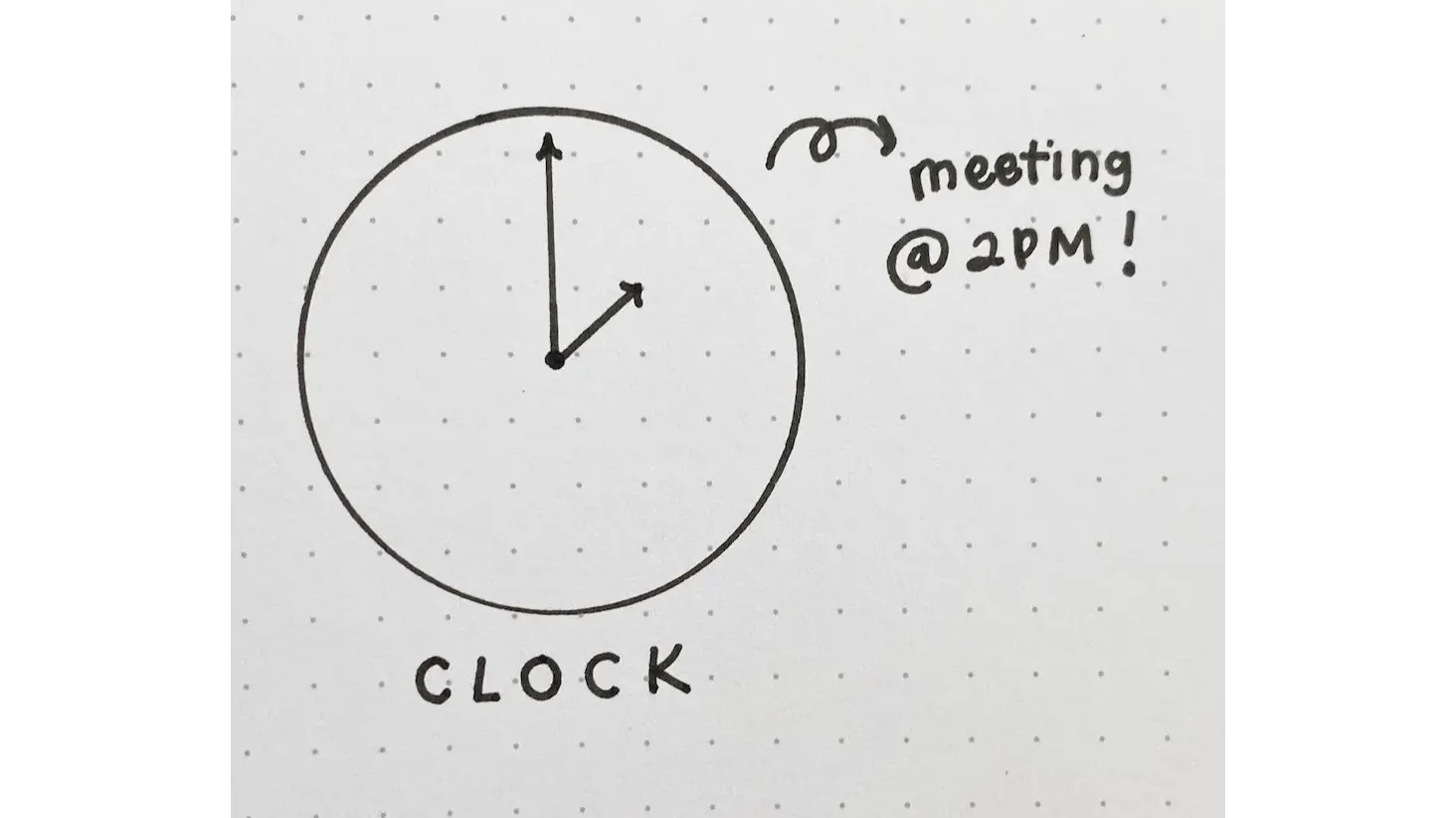 Another thing you can do with these circles is to draw cute little clocks with them! Don't be afraid to mix and match and combine different shapes!
---
---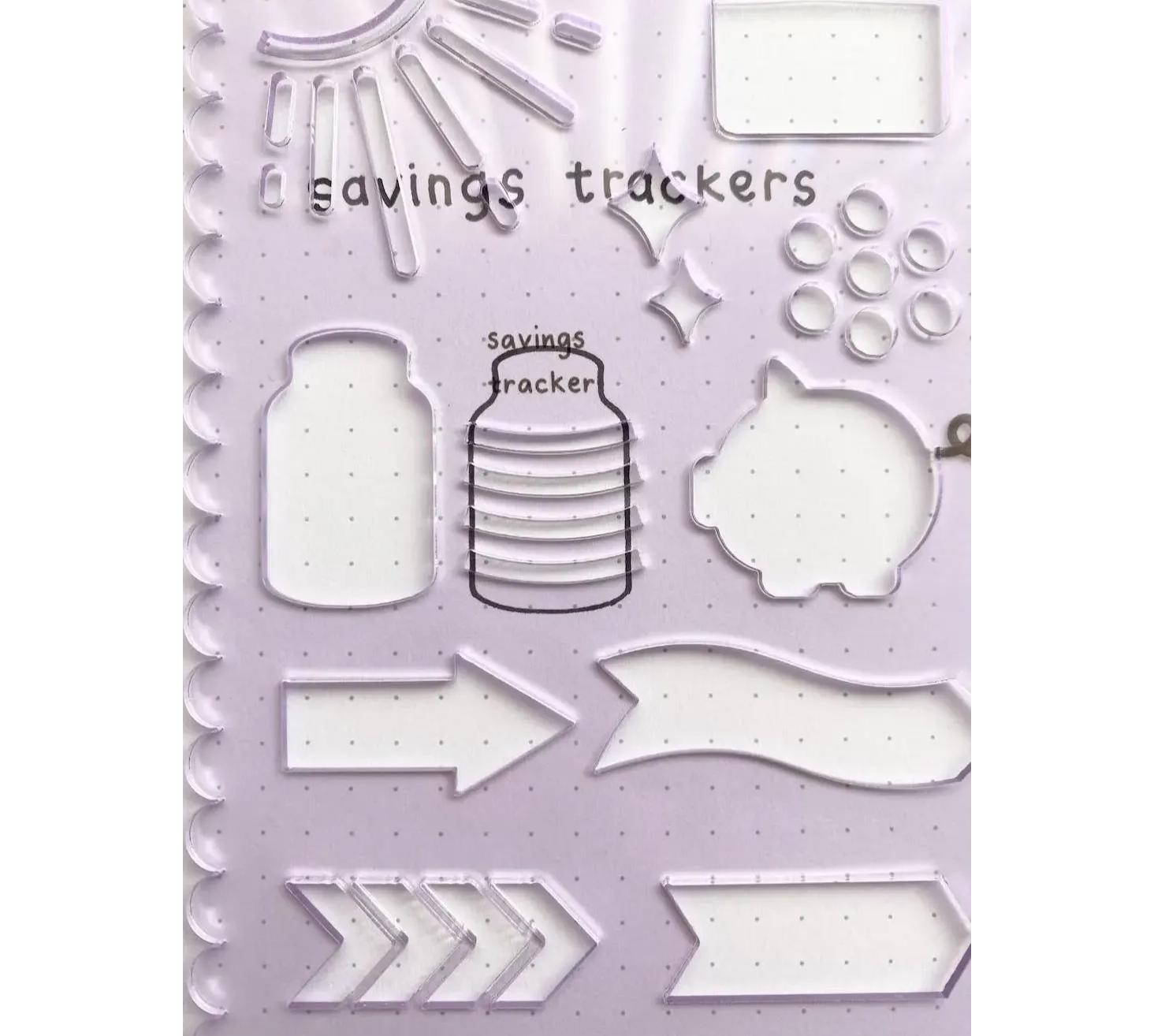 Another tracker that I find essential is a savings tracker, that's why I find this savings tracker stencil very useful! I like that you can have a cute mason jar shape or a piggy bank shape for your savings and I like that they're both small so you can fit them on the corner of your weekly spreads!
Here's an example of how you can create a mason jar savings tracker!
---
---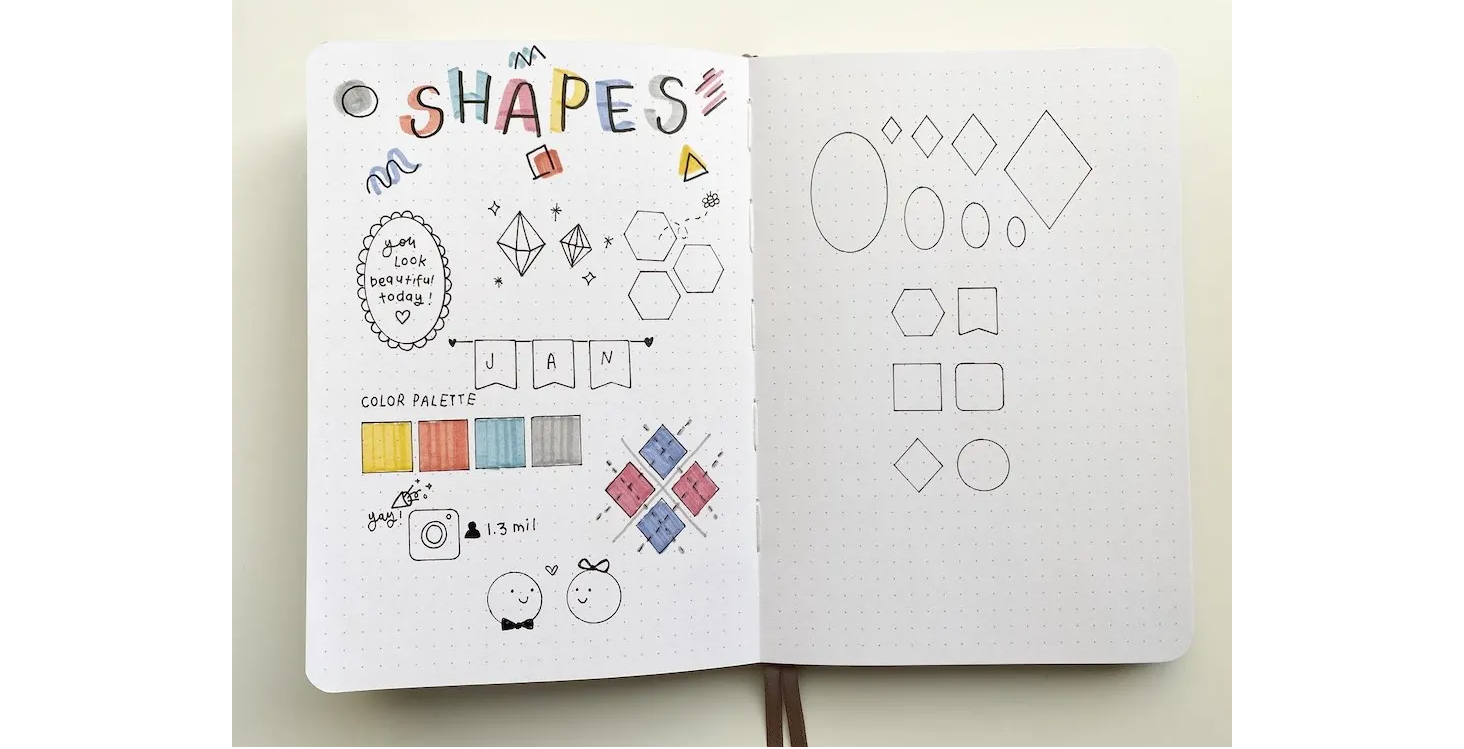 I absolutely love incorporating basic geometric shapes in my bullet journal and decorating them so they look so much better! These stencil shapes are very functional because you can really do whatever you want with them! Our designers also made sure that there are plenty of shapes to choose from in different sizes for different uses!
Here's a video on how to use the basic stencil shapes!
One of my favourites is this honey comb hexagon shape. You can use these for tracking weekly progress as well as decorating your bullet journal spreads. In this one, I used it to decorate my bee themed bullet journal spreads!
---
---
Banner and Divider Stencils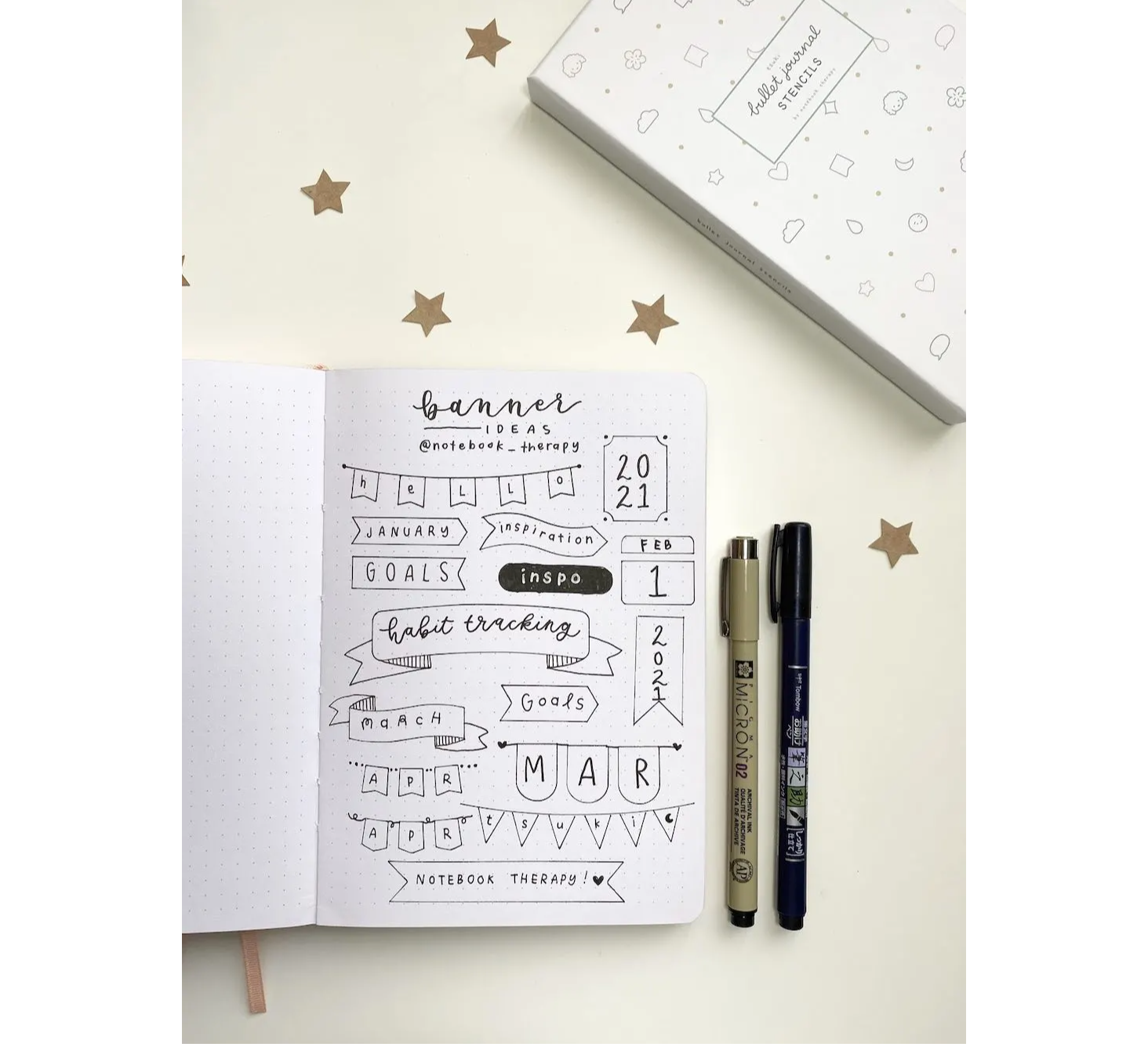 I find the banners very helpful because I like to incorporate different banners in my bullet journal spreads! They're also fairly easy to use and can definitely take your spreads to the next level!
---
---
Another thing that I really like using is this citrus slice stencil! Because it's big enough, you can use it as a tracker, but my favourite way to use it is to decorate my bullet journal pages with orange and lemon slices!
The trick is to make sure that the wedges are aligned to get that perfect slice! I definitely will be doing an orange and lemon bullet journal theme using these stencils soon!
---
---
This flower stencil shape is similar to the citrus tracker shape. You have to make sure everything is aligned but it's pretty easy to use! Just pick the petal shape you like and go around the circle to make a flower! Feel free to make this more unique by adding more line details and colours!
---
---
Another stencil shape that I like to use is these washi tape shaped ones! The stencil sheets have few washi tape shapes to choose from, they're so easy to use can easily make your bullet journal spreads stand out! Don't be afraid to decorate and experiment with different patterns and colours with these washi tapes
---
---
Can I Use These Stencils with Thicker Pens?
The answer is yes! Below are some drawings I did with the stencils using Moonlight Gelly Roll 10 pens. The nib size is 1mm! And with the larger shapes, no one's stopping you from using brush pens! Just make sure to clean the edges of your stencils after using them.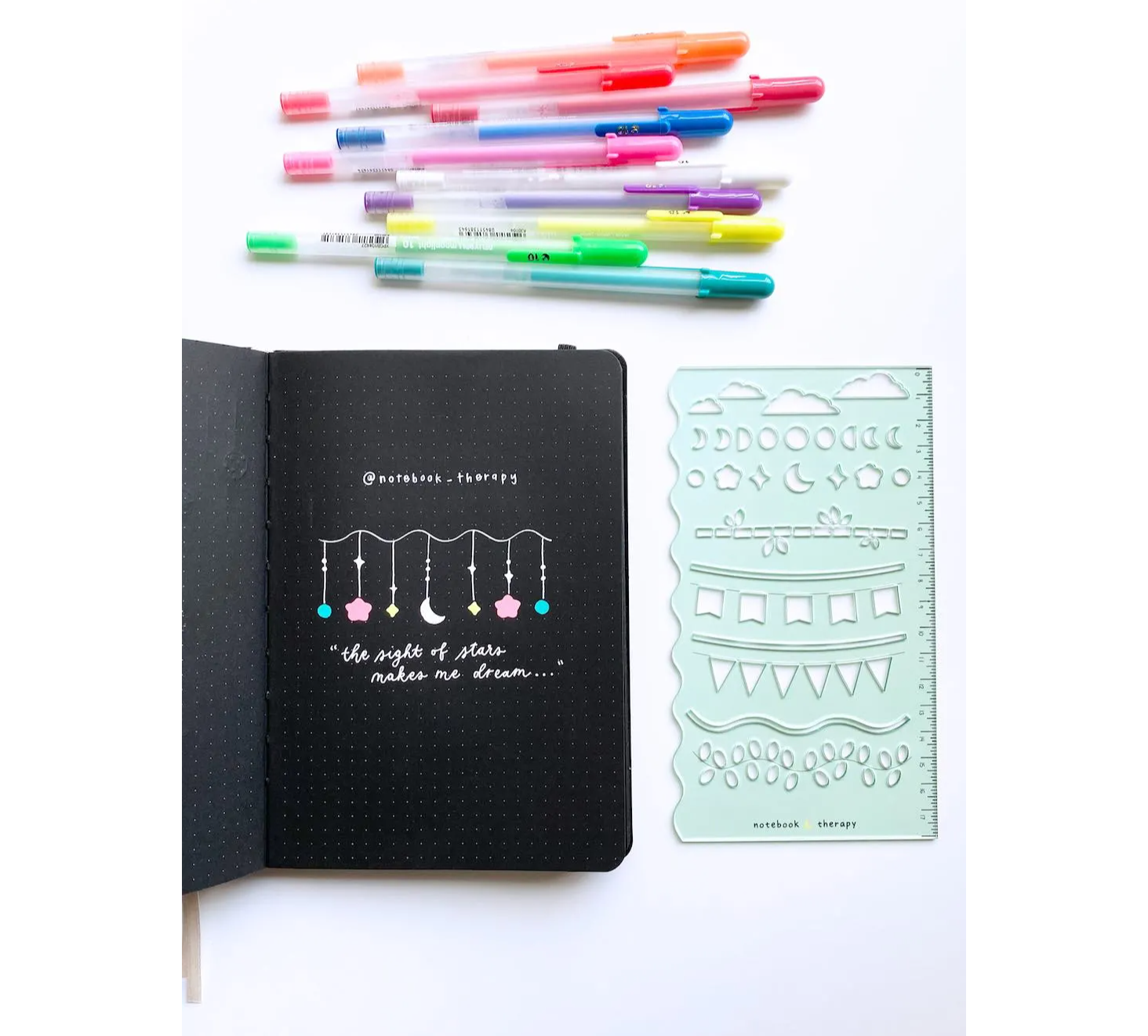 Here's a quick little video showing the best tools to use with your bullet journal stencils!
---
---
How to Store Bullet Journal Stencils
And lastly, I want to share how to look after these stencils! These stencils are made to last with strong and durable plastic (they're recyclable too! 😉🍃) but here are some tips that I have for you to make sure they last even longer.
Make sure you wipe them after each use especially if you are using mildliners or brush pens!

If you want to take one or two of your favourite stencil sheets with you when bullet journaling on the go, I suggest storing them in the back pocket of your bullet journal!

Store them in the recyclable tsuki gift box it comes in for safe keeping!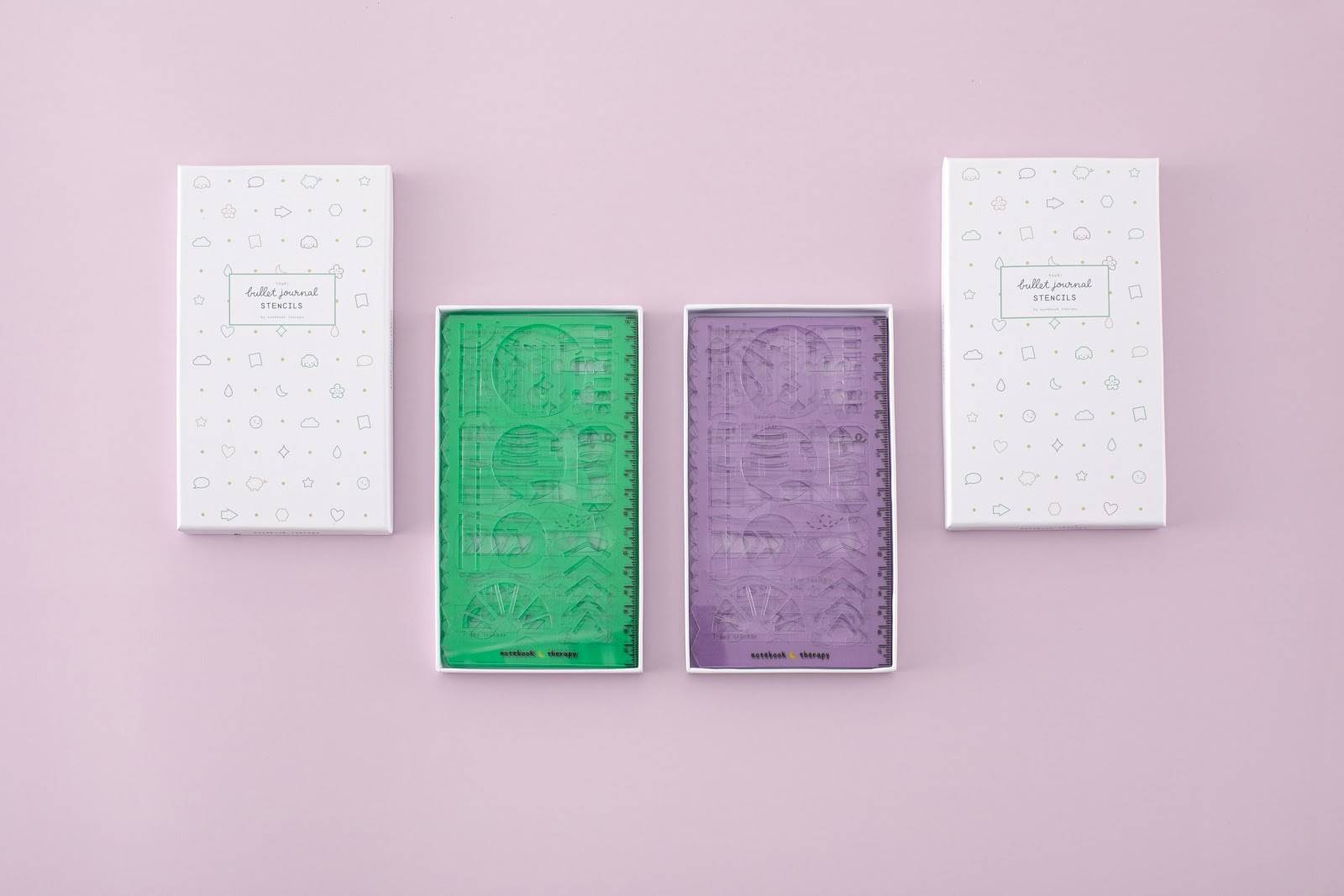 I hope you found this blog useful! The most important thing to remember is just to have fun with this bullet journal stencil set! Finding new or alternative ways to use these stencils is part of making it personal to you and making bullet journaling even more enjoyable. I'd love to hear which stencil shapes are your favourites and how you're using them, so tag @notebook_therapy on Instagram to share with us!