Introducing Our Tsuki Sakura Collection Washi Tape Set
Introducing Our Tsuki Sakura Collection Washi Tape Set 🌸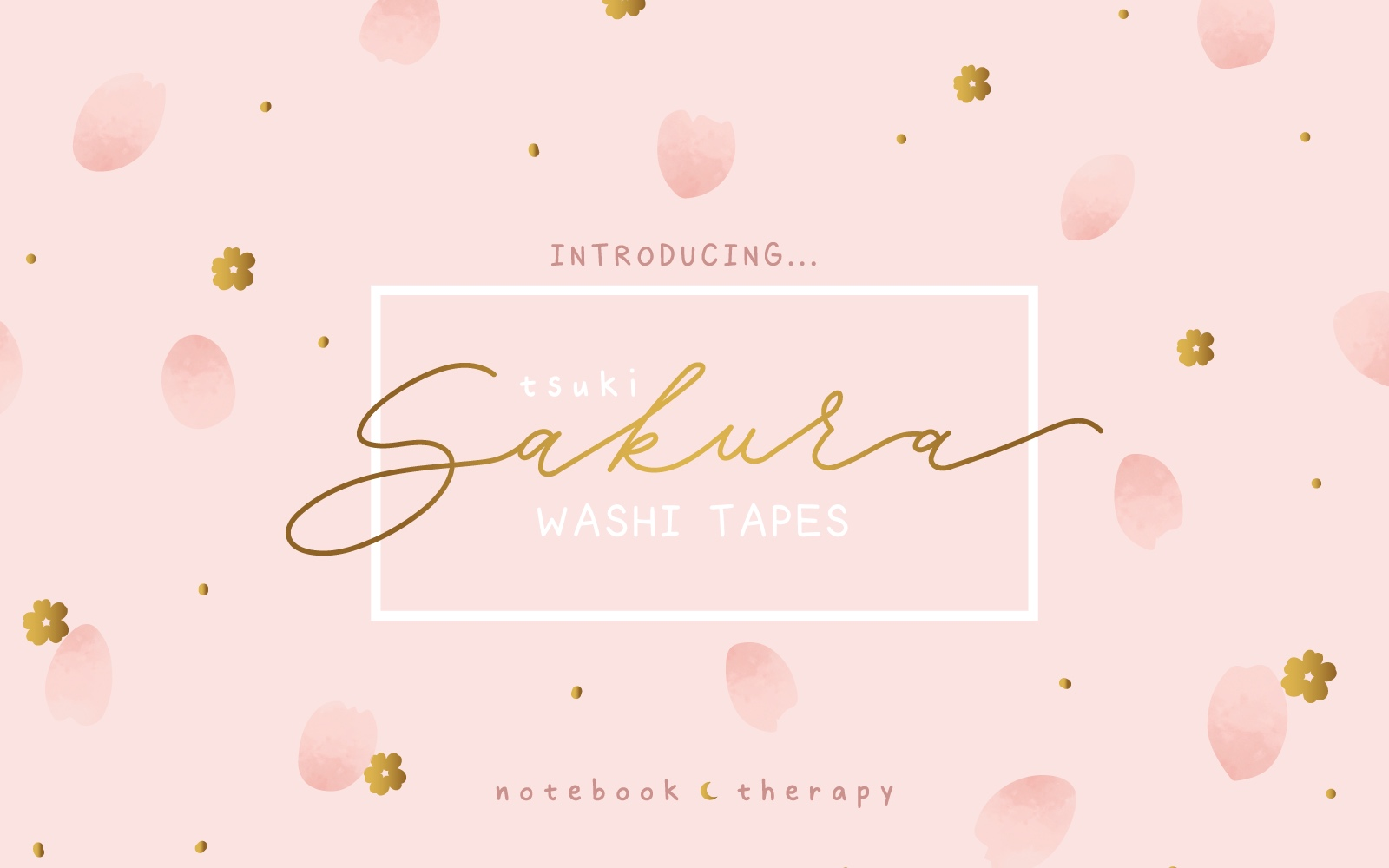 ---
---
At last, we finally have our very own Tsuki washi tapes and we are so excited to share it with you!! For our FIRST EVER washi tape set, we are bringing you cute stationery with our cherry blossom themed collection, designed by our design team at Notebook Therapy, to celebrate the spring season! 🌸 Our Sakura collection is heavily inspired by springtime in Japan so we're hoping that this collection brings you the same cheer we get seeing the sakura trees bloom 🍃
---
Gold Foil Floral Washi Tapes
If you are a Tsuki fan, you probably already know that we LOVE gold foil. These gold foil washi tapes are sooo shiny that you can easily brighten up a bullet journal spread with them 🤩
I like to add a little shine to my simple bullet journal doodles by simply adding my favourite gold foil washis!
---
I also like using gold foil washi tapes to make quick and easy but super stunning gift tags like this!
---
---
If you've never heard of stamp washi tapes before, they're basically washi tapes in the shape of postage stamps! They're so fun to use and tear off but you can also use scissors for a cleaner cut.
Sticking stamp washi tapes to your bujo spreads is such an easy way to brighten them up! Our stamp washi tape roll features 7 beautiful gold foil stamps ✨
---
They're also amazing for making cute happy mails for your penpals! I definitely like sticking them on envelopes like this:
---
---
Cherry Blossom Petal Washi Tape
This set includes a roll of cherry blossom petal washi tapes which is sooo fun to use! You can fill your bullet journal spreads with lovely pink petals and you can even arrange the petals to form a beautiful flower!
---
---
We also decided to include a circle tape with this set. These circle tapes are cute + functional too. I love to use mine to make lists and decorate my gratitude log!
---
---
We wanted to include a basic washi tape with this set but we couldn't pick just one pattern! Everyone loves a good basic grid washi tape but this is taking the grid washi tape to a whole new level!
We've decided to include 6 different patterns that you can use to add soft pink accents to your spreads! Here's an example of how you can spice up your weekly spread with this washi tape!
---
---
I hope this blog was somewhat useful and inspiring! We're so very thrilled to share our first ever washi tape set with you and I hope it makes it's way to your stationery collection. I really hope you love these washi tapes as much as we loved making them!! I'd love to hear which washi tape is your favourites and how you're using them, so tag @notebook_therapy on Instagram to share with us!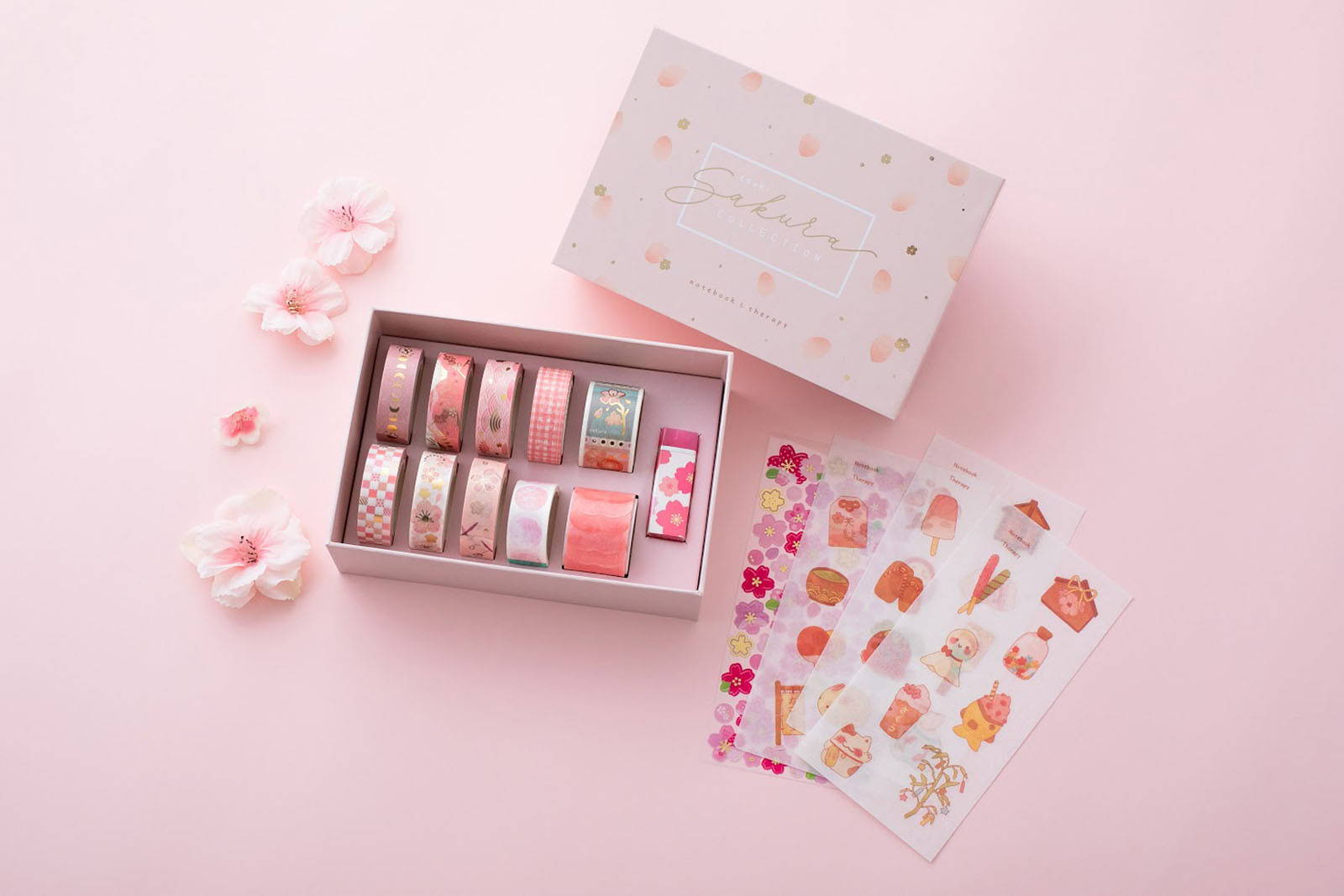 ---
---
---