Lettering for Beginners 🖊️
Lettering for Beginners 🖊️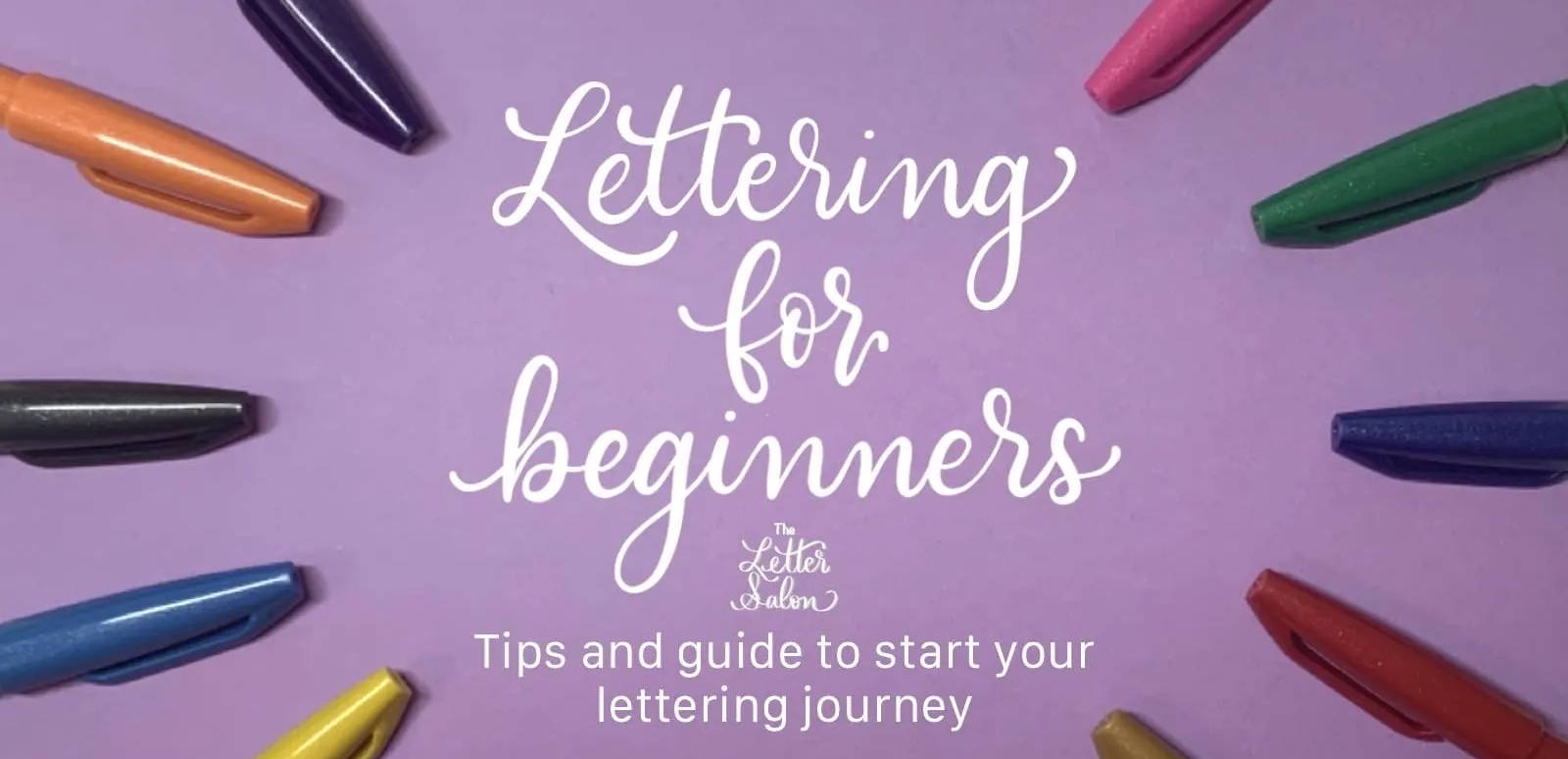 ---
Tips and guide to start your lettering journey
By Yahi (@the_letter_salon)
---
Welcome to the world of beautiful letters! In this blog I will share some tips based on my personal experience with hand lettering as well as my favourite lettering tools including pictures and videos. To make life even easier, we've also pulled together some inspirational lettering ideas to practice your new skills on. So, let's get started!
---
Here are 5 examples of the most common mistakes we make when starting hand lettering and some ideas to improve your skills.
1. Build foundation before getting fancy:
Start with basic letters instead of focusing on the fancy ones. Once you control your brush pens, you will create wonderful things!
---
---
---
2. Use the right brush pen:
For beginners, it is harder to have control over strokes with big brush pens/markers because their brushes are softer. Small brush pens are ideal because they are the same size as a regular pen, their tips are stiffer and easier to control.
---
---
---
3. Lift the pen often:
Lifting the pen allows a better grip, more control and consistency while lettering, so go ahead and lift that pen as many times as you need to!
---
---
---
4. Leave enough space:
It is very important to leave enough space between strokes and letters. When you leave enough space, your letters will have a nice flow and will allow you to be more creative.
---
---
---
5. Write slow
If you ever see a fast lettering video, most likely it's sped up. The art of hand lettering is slow, so take your time!
---
---
---
I highly recommend as a starter kit, a brush pen and practice sheets.
Brush pens: My favorite brush pens are the Pentel Brush Pen. I consider the brush tip on these pens to be soft enough to achieve a good thick down stroke but also hard enough for those thin up strokes.
Lettering with Pentel brush pen: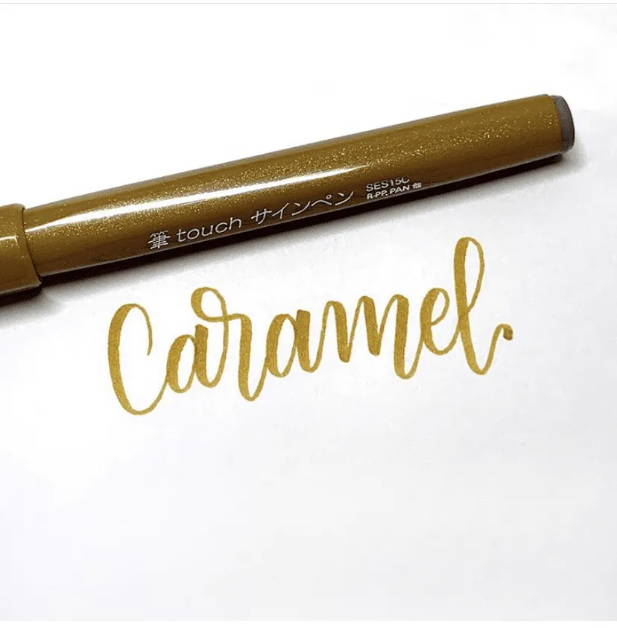 Credits: @the_letter_salon
Other brush pens that I use are the Funwari brush pens from Zebra and the Tombow Fudenosuke (soft and hard tip).
Lettering with Funwari brush pen from Zebra: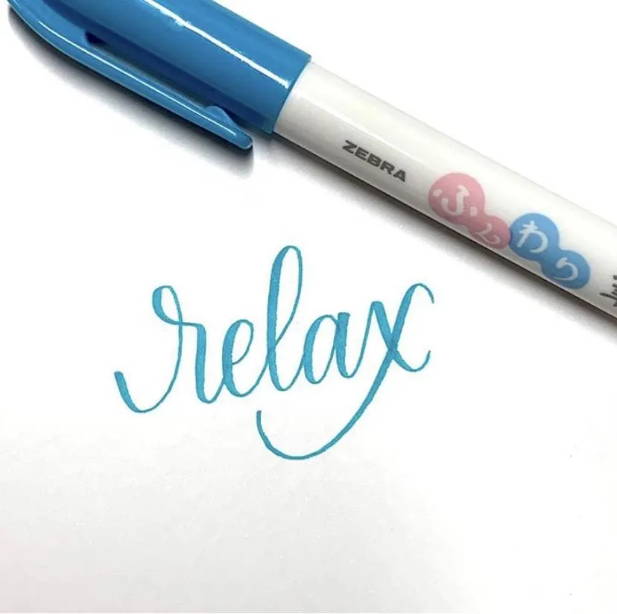 Credits: @the_letter_salon
Lettering with Tombow Fudenosuke (hard tip):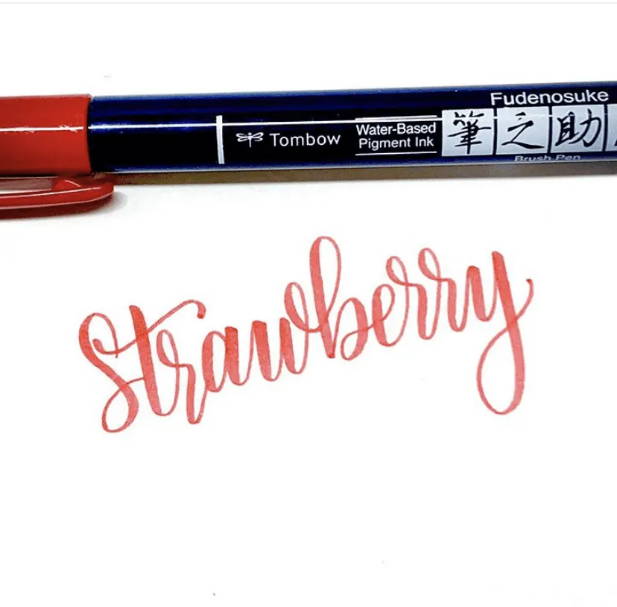 Credits: @the_letter_salon
Practice sheets: Many practice sheets are available online to print for free and some calligraphers/letterers offer them on their websites and social media pages as well. If you prefer a workbook, you can find them at a library store or order them online too! These are great for muscle memory: thin upstrokes, thick downstrokes. Practicing the alphabet is always a good start! I suggest you printing pages with fonts you can identify with and consider a reachable goal.
One great idea is to practice the word "minimum" for your up strokes, down strokes to build muscle memory.
---
If you can't find a brush pen, you can also use a regular pen or pencil and practice faux calligraphy or monolines. In my case, I purchased some glitter gelly roll pens to make practicing super fun! My favorite gelly roll pens are the Stardust (glitter), Moonlight (vibrant colors), the "gold and silver shadow" gelly roll (color changing ink),metallic and glaze (super juicy and dries with a surface). All these are from the brand Sakura. I used these pens a lot in my bullet journal too.
Monoline made with Stardust gelly roll pen from Sakura: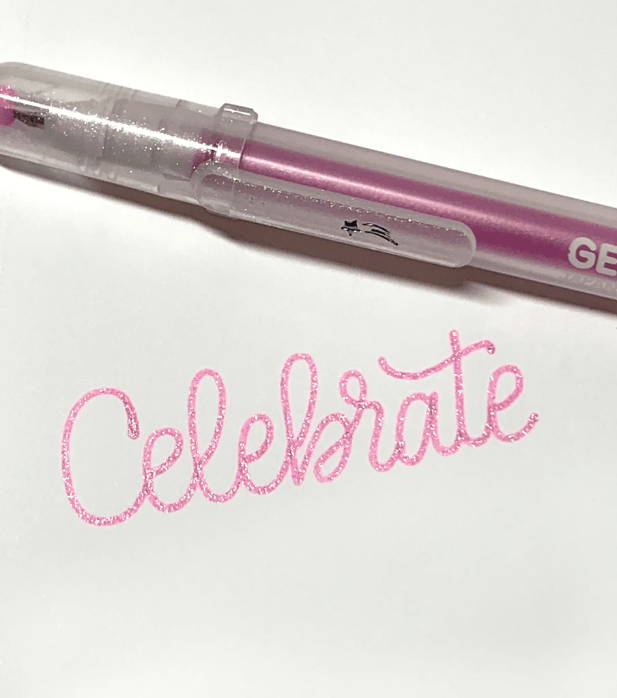 ---
Faux calligraphy made with Hybrid dual Metallic pen from Pentel
---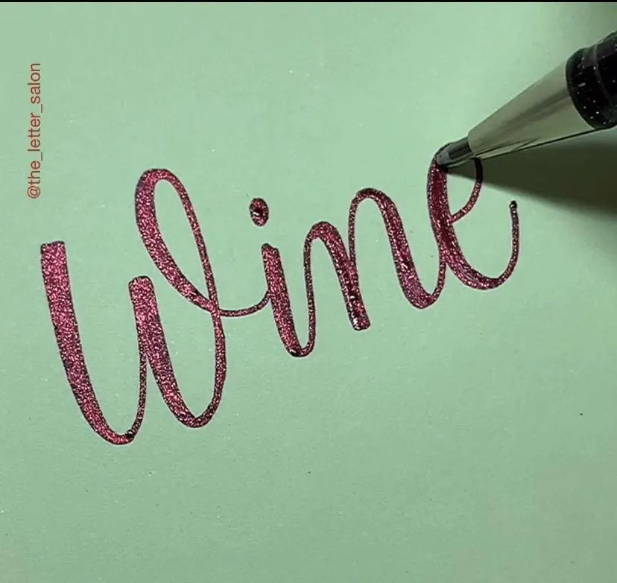 ---
---
Practice: Even though it sounds cliché, practice is the best way to improve. I highly suggest you to practice as much as you can even if it's for 10 minutes a day. Once, I went a week without using my brush pens because I started chalk lettering and when I went back to my pens I could totally feel how I lost some control. I would describe "practice" as the main key to be good at anything! In this case, hand lettering.
Do not compare: Although following lettering pages and watching lettering videos are great ways to learn, this has both an advantage and a disadvantage. When I started following pages, I found myself mind blown and inspired! I would get super excited to know that if I practiced enough, I would probably achieve their level! On the other hand, I have heard many beginners say that watching lettering videos would discourage them because, as much as they practice, their work never looks like theirs and this will often lead them to quit. Which takes me to my 3rd tip.
Don't copy, be inspired: It is totally fine to use someone's work for practice and guidance, however it will NEVER look exactly the same because we all have a UNIQUE STYLE. I like to use this little analogy as an example: there is always a recipe for a dish, however they always taste different depending on who cooked it, even though they all followed the same recipe, right? It's because each person has different ways of doing things, no right or wrong. Believe me when I say you will find your own style and maybe even create your own fonts!
One step at a time: A great idea is to focus on one technique at a time. When I started lettering, I only had brush pens and gelly roll pens for 6 months before I bought more lettering tools. One big mistake I made after I started getting comfortable with brush pens was wanting to continue with Chalk lettering, embossing, watercolor lettering, bullet journaling in a period of a month! I wouldn't do them right because I wasn't focusing on one technique, instead, I was focusing on doing ALL OF THEM at the same time and this overwhelmed me big time! Because of this, I came up with the idea of assigning one technique for each month and it has been working wonders for me.
Fun fact: I always pictured LETTERING as plain letters going into a beauty salon, getting all dolled up and coming out fabulous! Hint my page's name "The Letter Salon", like a hair or nail salon but for letters!
I hope you find this blog helpful and encouraging. Soon, you will be creating your own greeting cards, your own fonts, sharing your own alphabet practice sheets, coming up with your own bujo styles, making signs and much more!
Now you've got your lettering down, why not decorate your spreads with some gorgeously simple doodles.
---
About the author
Yahi is a lettering artist who has been enjoying cursive and calligraphy since elementary school. She was born in The United States and raised in Peru. Yahi discovered the art of lettering in January 2019 and decided to open an Instagram page in June 2019 to share her work and engage with other lettering artists. She has learned so much since then and continues developing her skills every day.