10 Reasons Why You Should Bullet Journal
10 Reasons Why You Should Bullet Journal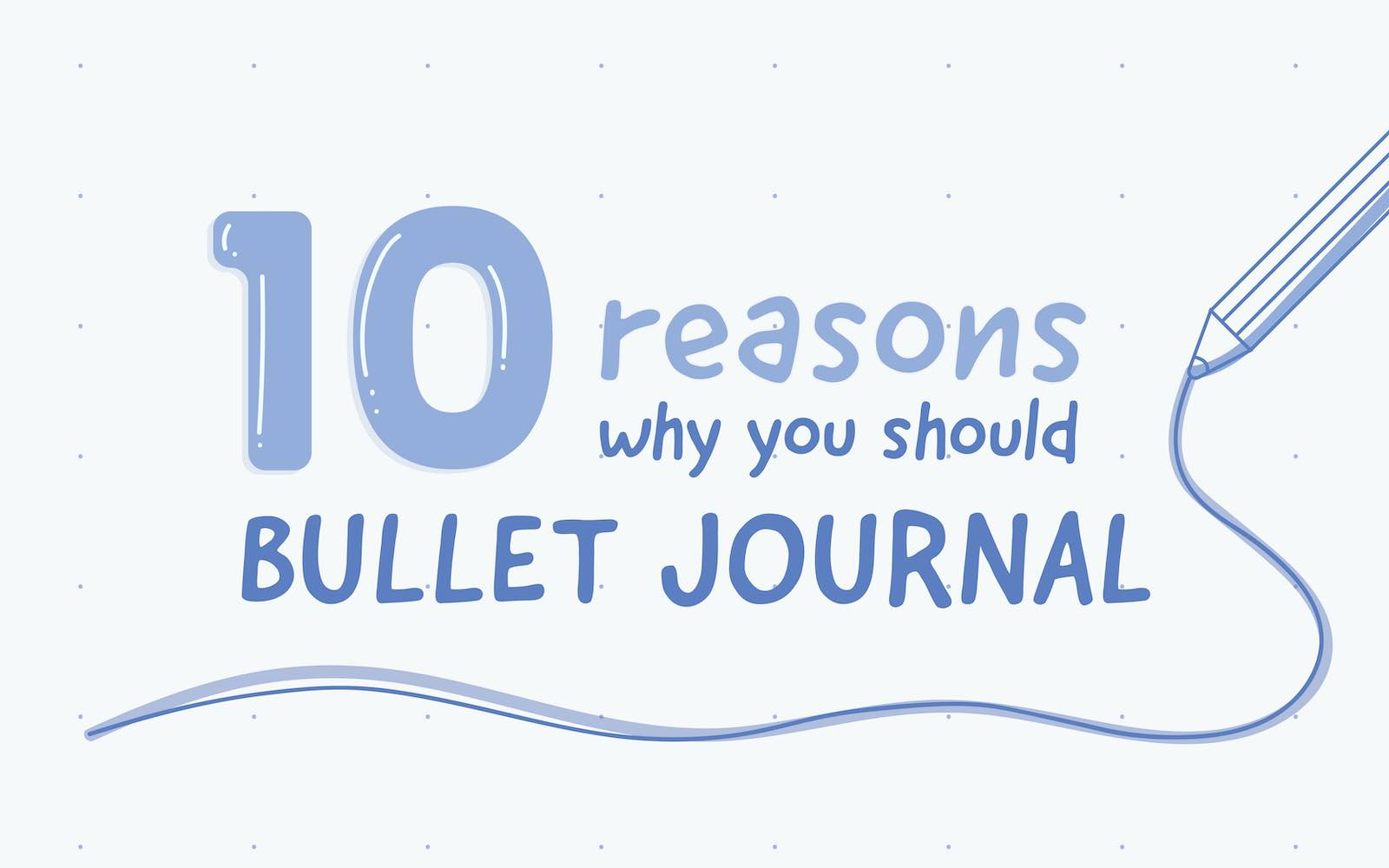 by Adorel Ng (@ArtbyAdorel)
---
You might have heard the term 'bullet journaling' floating around for a while now. Maybe you have been wondering to yourself, "why use a bullet journal?", or you simply don't understand all the hype! In this blog post, we'll be covering 10 reasons why a bullet journal works and how it's going to positively impact your life.
---
1. Your Personalised Journal and Planner
If you are like me, buying those planners from the two-dollar store with premade layouts can look dull and make tasks seem even more boring than they already are. Having the opportunity to design your own layout with doodles and motivational quotes can be the one thing that motivates you to open up your planner and start ticking off tasks.
In addition to personalising aesthetics, a bullet journal provides incredible flexibility for you to design your own planner to suit your needs. If you feel like dedicating one whole spread to a weekend, no one is stopping you!
The spreads below look entirely different and have been made uniquely to serve each creator's personal needs.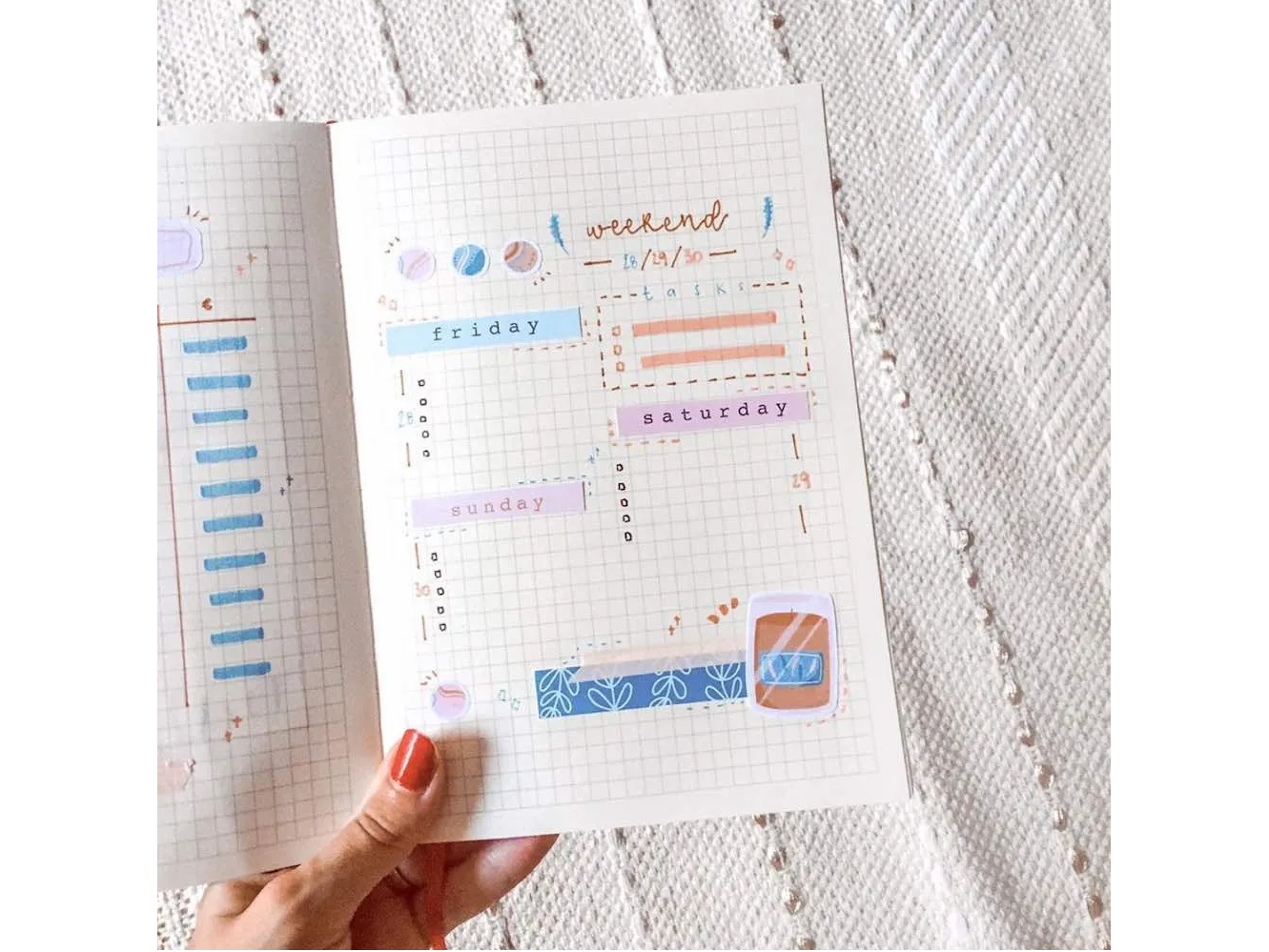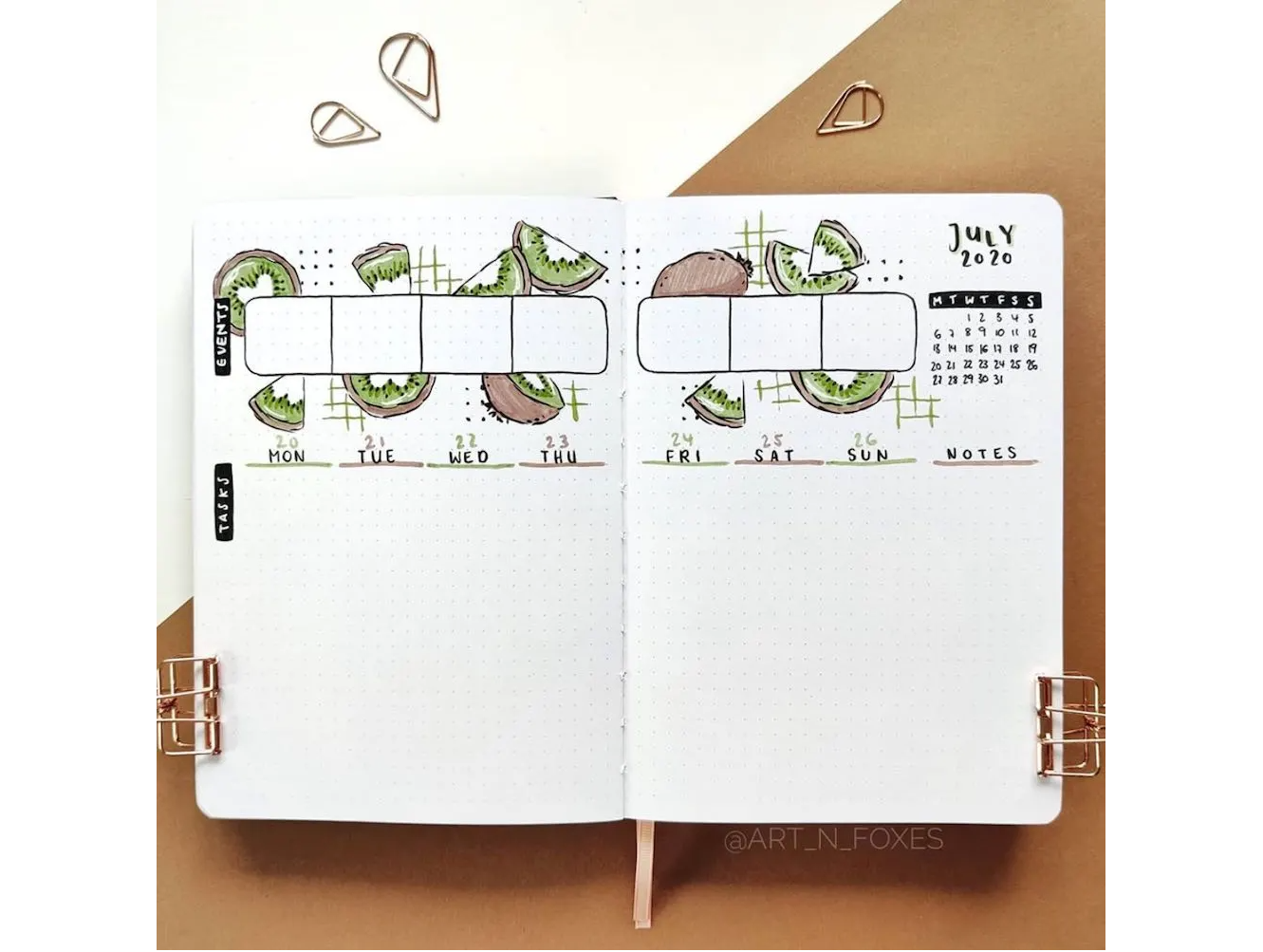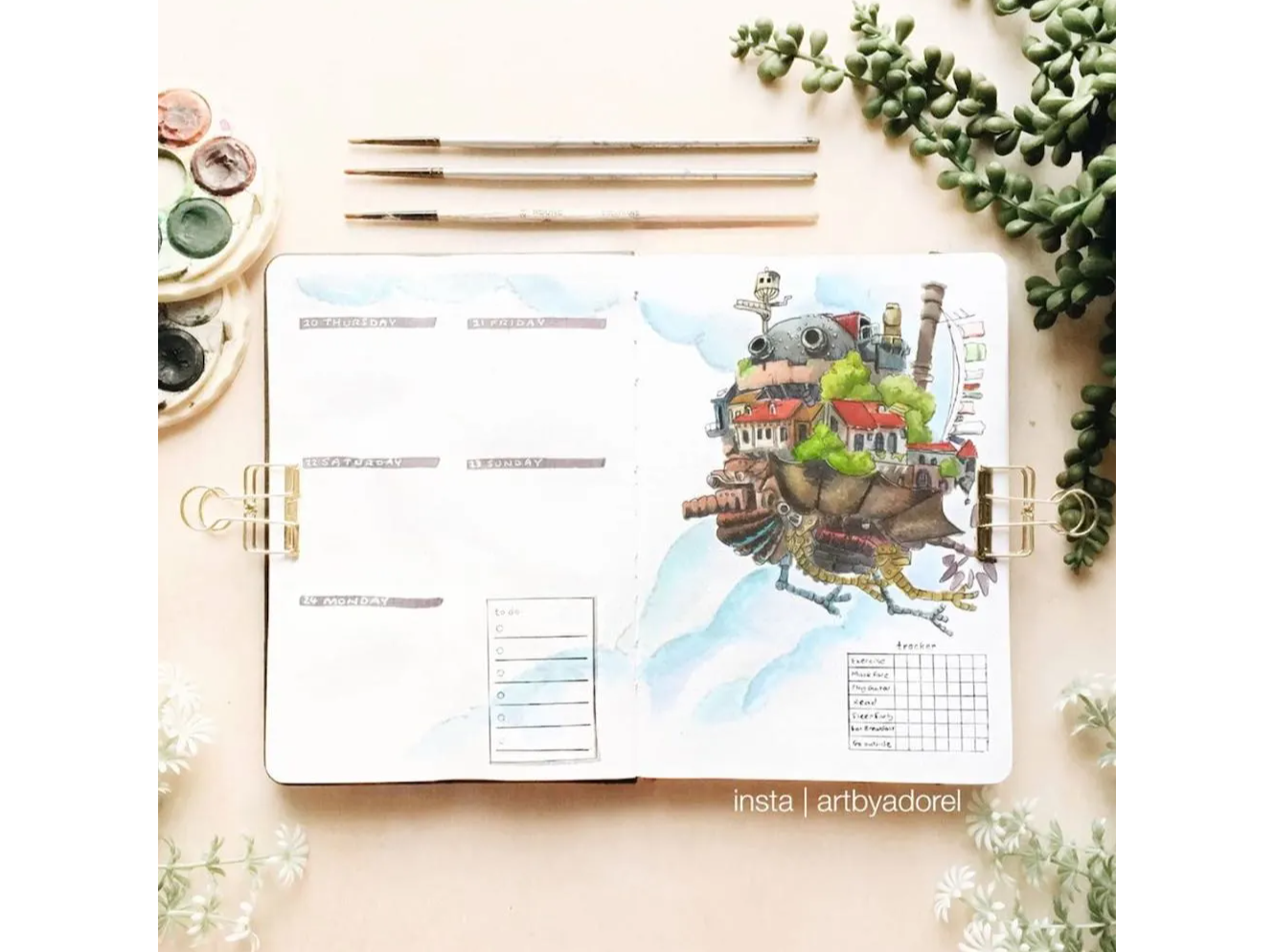 ---
---
Writing goals and tasks down, rather than letting them float in your head, is a great way to be productive and make real changes in your life. You may decide to make a goals page and express what you want to achieve by the end of the year. I find that when I write down my goals, they immediately become concrete and I can easily be reminded of them by simply looking back at the page.
Even writing down simple tasks for each day in your weekly spreads can cement them in your mind and be a constant reminder to get them done!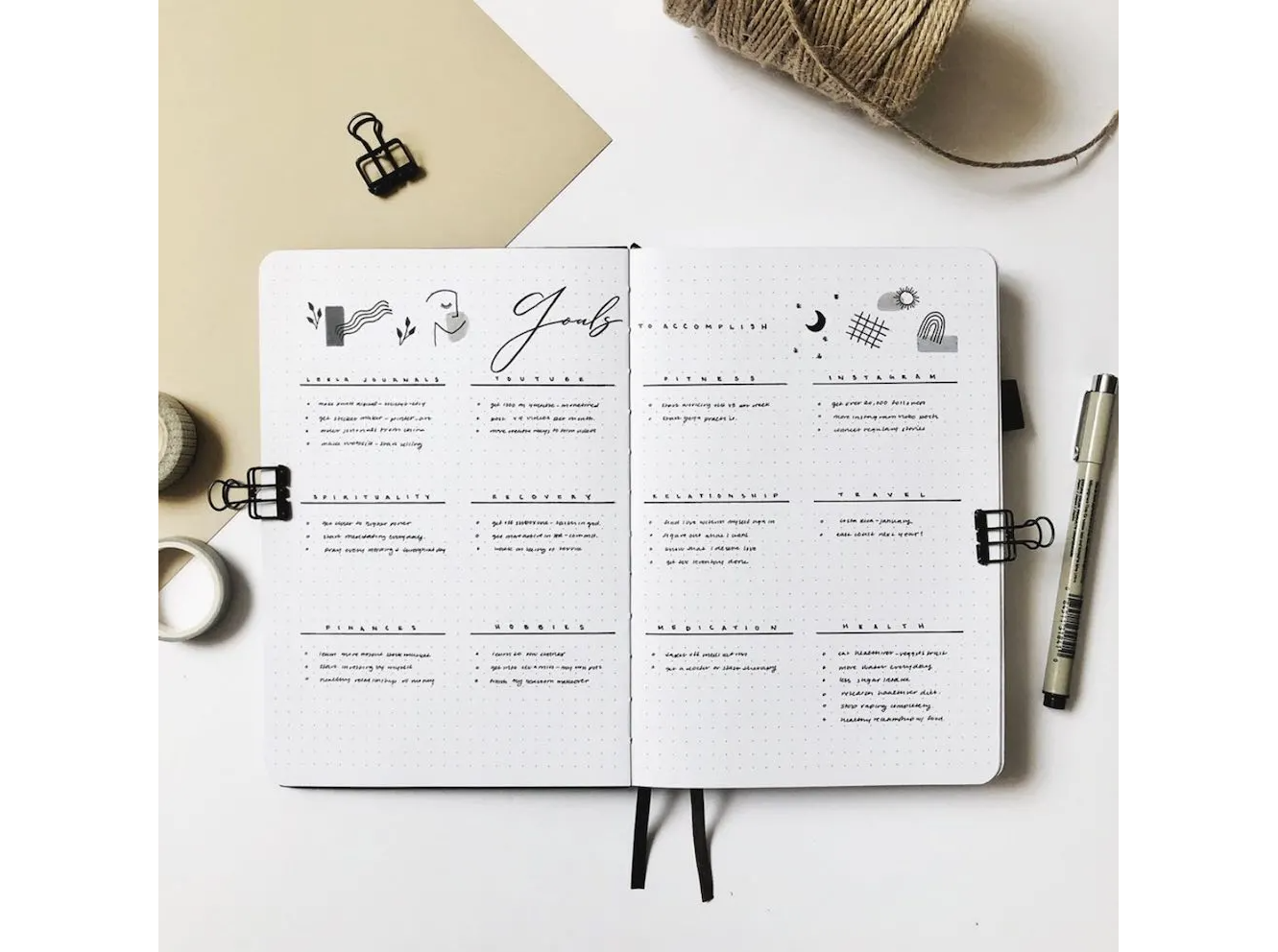 Credit: @leelajournals
Categorising your goals is a great way to address specific aspects of your life!
---
---
3. Bullet Journal as a diary

A bullet journal isn't just a planner! Flipping through an old bullet journal is essentially taking a look into the past to see what your lifestyle consisted of. We constantly move through different phases of our lives; from highschool to university, to work, and beyond. Bullet journaling is a way to document these experiences and the feelings that came up around them. It's also becoming increasingly popular to bullet journal as a form of therapy. Those lists of assignments you had to tick off might become a point of nostalgia for you when you are older and in the workforce and those highs and lows you were feeling in the past can help you to better understand your own head space in the present.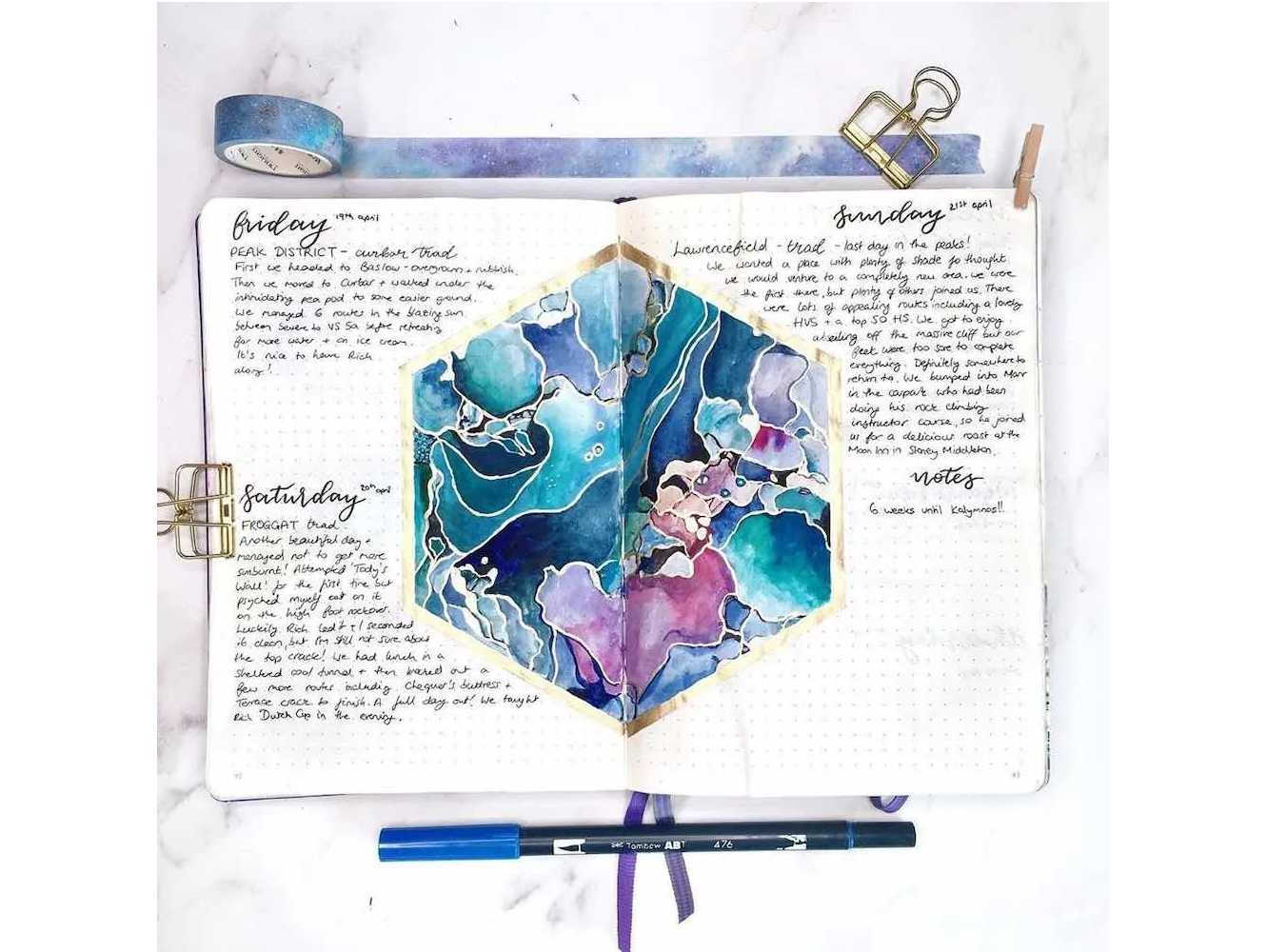 Credit: @Hannahmariaplans
You can even treat each day in your weekly spread as a diary entry, by recording what events occurred. Your nostalgic future self will thank you!
---
---
4. Expressing yourself creatively while also being productive

We all need moments of creativity to exercise our brains.You might just need a way to relax after school or work, that isn't just scrolling through Facebook. Bullet journals are a way to express yourself creatively while also being productive.
Maybe you've been wanting to practice drawing or lettering, but never found the time to do it without feeling guilty that you aren't doing anything related to work. With a bullet journal, you can essentially tick both tasks off in one sitting. Practice those artistic skills you've been dying to attempt by creating gorgeous weekly spreads which will assist you in organising for the week or month ahead.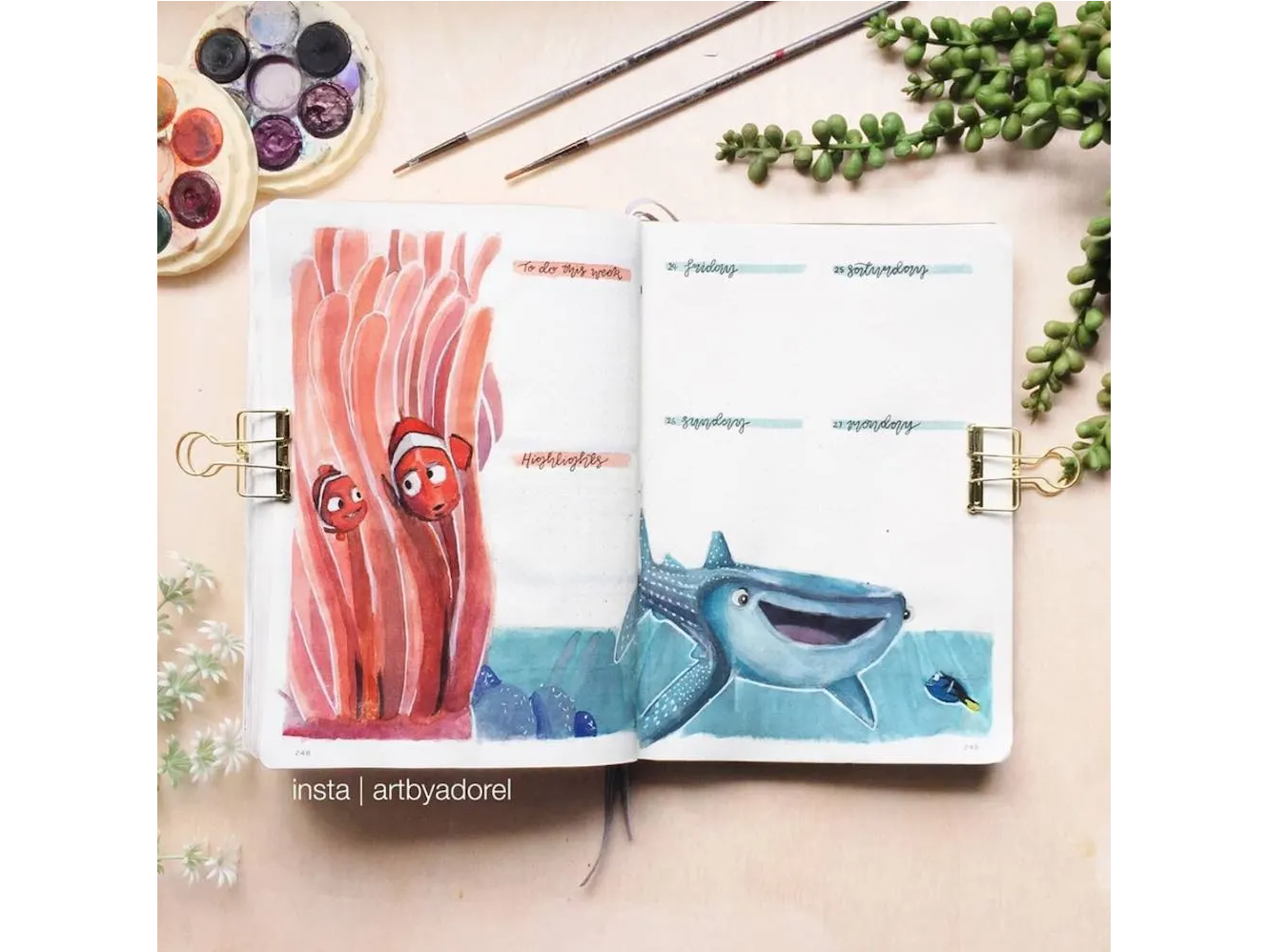 Credit: @ArtbyAdorel
This is my Finding Dory inspired weekly spread which I painted using watercolour. I've found that over the past year I've seen improvement in my painting skills because of constantly painting in my bullet journal!
---
---
The satisfaction you feel once you've completed a task can be a reward in itself. A single tick next to a list item or filling in a habit tracker can immediately be the motivation you need to positively enter the next day. Seeing a habit tracker filled in is the most satisfying thing ever!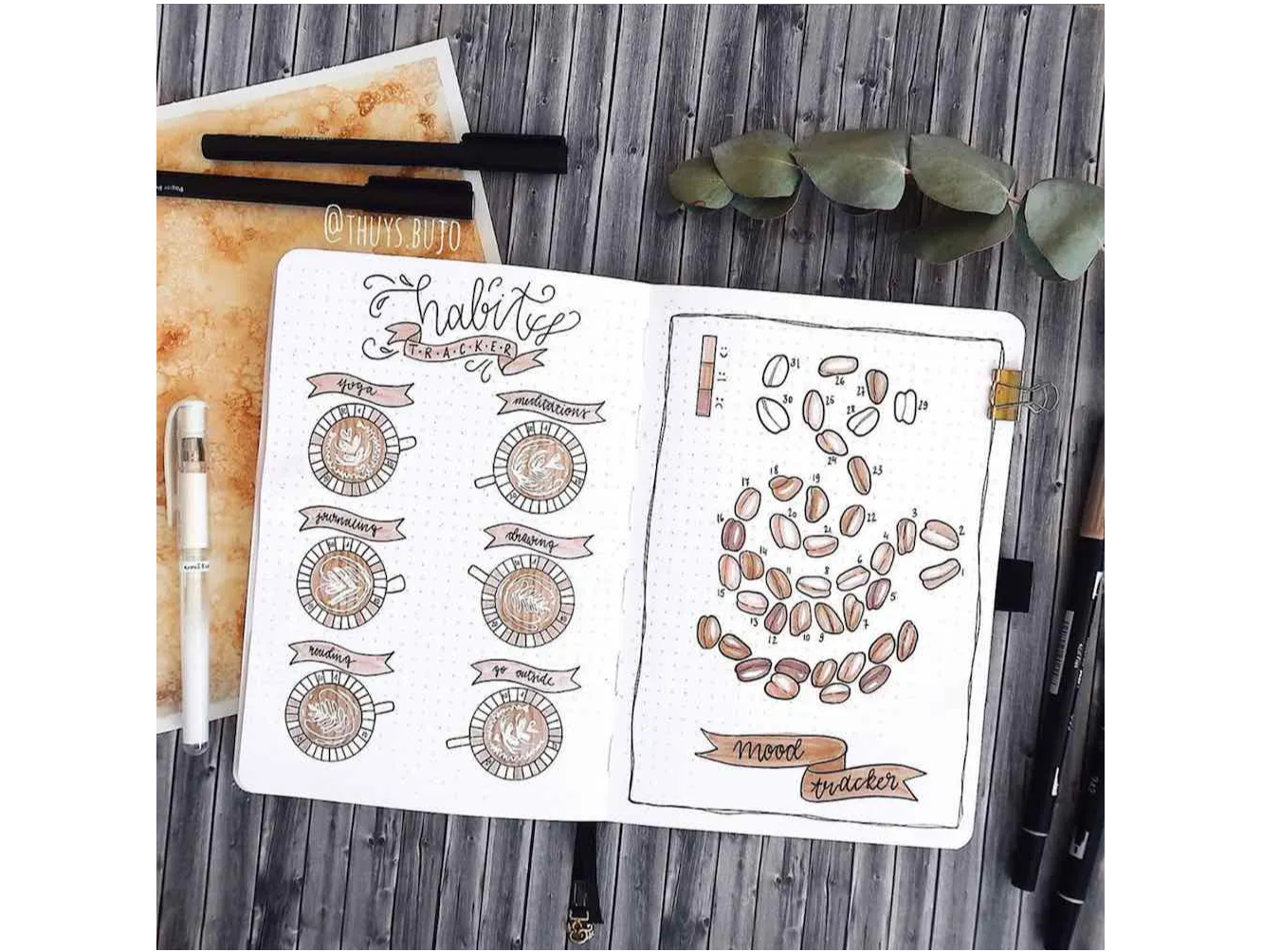 ---
---
6. Noticing Patterns in your Lifestyle

Speaking of trackers, you can create helpful ones like recording your sleep schedule or mood. This is an aspect of your life that people don't generally document. However, a bullet journal provides a place to keep track of your health or lifestyle. You might be surprised about what kind of patterns become evident! Being aware of bad habits can allow you to make a positive change in your life.
---
---
7. All your lists in one place

Right now, you might have lists all over the place; on your fridge, above your desk, on your laptop or even on a scrap piece of paper. Starting a bullet journal is a way of avoiding those lists from getting lost and helps to contain your planning and productivity in a single book.
Credit: @whimsical.doodles
You can add a "notes" or "to-do" list section in your spreads to record more general tasks you need to complete for the week!
---
---
8. An excuse to purchase stationery and put it to good use!

Before I started bullet journaling, I had always wanted to invest in fancy markers and fine liners, but I never really had the opportunity to put them to good use. If you decide to start a bullet journal, you can finally have an excuse to purchase them without feeling guilty that you're just hoarding them so they can look aesthetically pleasing (and dusty) on your desk. I'm looking at you, fellow stationery addicts!
Credit: @Artbyadorel
Here's just a handful from my stationery collection that I often use in my bullet journal!
---
---
9. See far into the future

With a bullet journal, there's no need to flip through 12 pages of a traditional calendar to search for that special event. There's a spread called a bullet journal future log which essentially takes all your monthly calendar pages and compresses them into a single spread. This allows you to see everything ahead for the year in one single glance!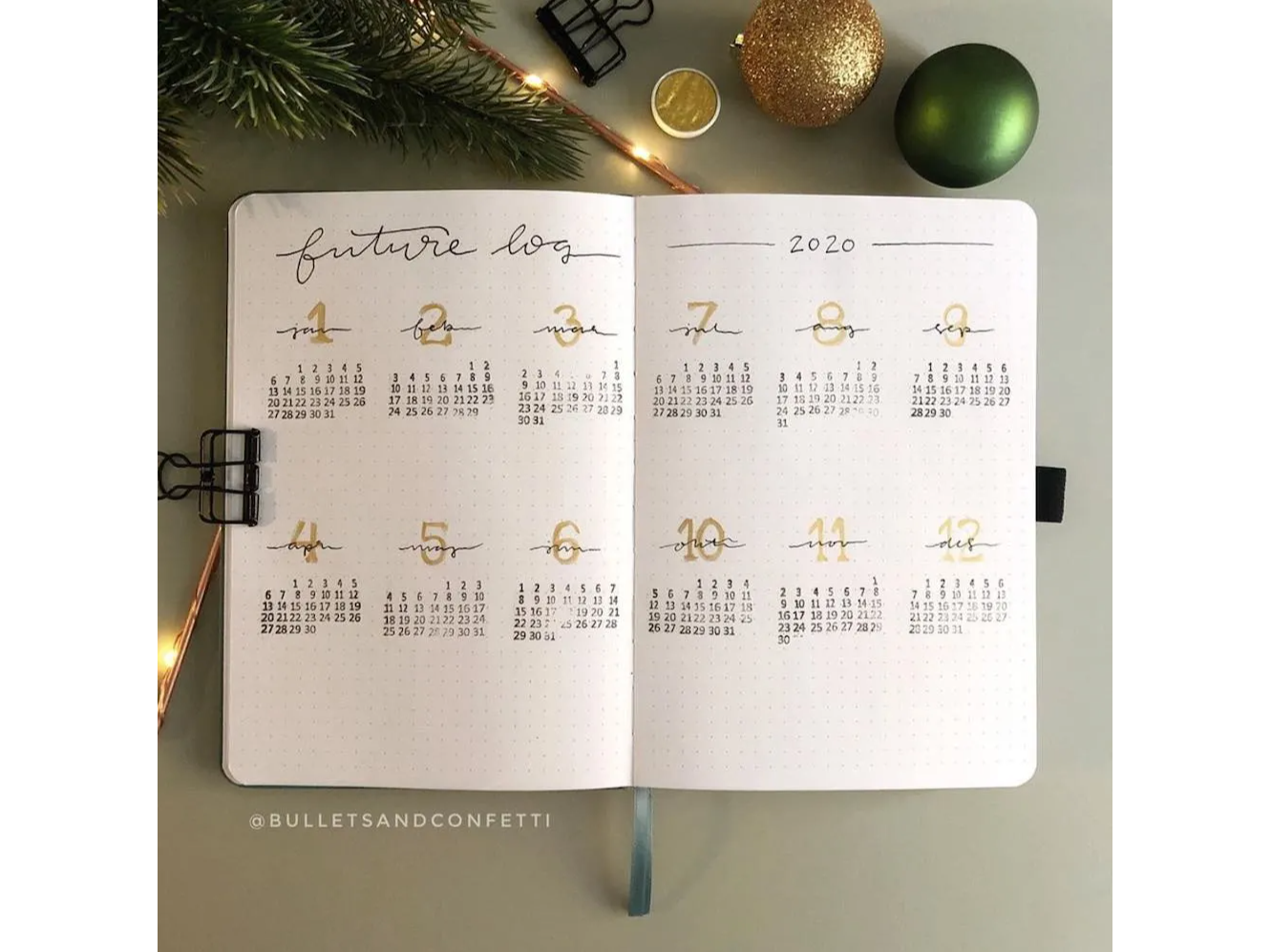 Credit: @bulletsandconfetti
---
---
If you're reading this, you might have already been on Instagram or some other social media platform to do research into what bullet journaling is. If you have, you would have probably noticed the millions of bullet journalists around the globe.
Knowing that you're in a large positive community who are all invested in making planning more fun and creative, can bring more enjoyment to your life. I know that for me, getting to know other people through this community has been the most rewarding aspect of my experience as a bullet journalist so far!
I hope this list has shown you some of the many advantages of starting your own bullet journal! Ultimately, it's a method of planning that has definitely boosted my organisational and artistic skills, and I hope it can serve you in the same way.
Want to take the next step by investing in a bullet journal? Check out the large range that Notebook Therapy has to offer here!
---
---
About the author
Adorel Ng is a 19 year old painter and bullet journal artist who started her Instagram account, @ArtByAdorel, in January of 2019. Though she has been creating from a young age, she has recently discovered the power of sharing her art to inspire others.